ASIA HUNDREDS is a series of interviews and conference presentations by professionals with whom the Japan Foundation Asia Center works through its many cultural projects.
By sharing the words of key figures in the arts and cultures in both English and Japanese and archiving the "present" moments of Asia, we hope to further generate cultural exchange within and among the regions.
Surveying the Current Situation of Contemporary Dance in Asia
- You have been working on various individual projects. Since when have you been working on the Soft Machine project, which has partially been presented in Japan?
Choi Ka Fai (hereinafter ): Since 2012.
- What was the idea that made you start it?
Ka Fai: The concept of Soft Machine is that we should survey the current situation of contemporary dance in Asia. In 2009, when I was living in London, an event called "Out of Asia: the future of contemporary dance?" was held at the major dance institution Sadler's Wells. I saw their promotional video clip and thought it was one-dimensional.
- One-dimensional, meaning orientalist?
Ka Fai: Probably. I understand that large institutions has to program things that draw audience to sell many tickets, but that event rather made me wonder what was really going on in Asia. I thought, "Isn't 'within Asia' more interesting than 'out of Asia'?" So, I traveled across Asia for two years, to meet artists and learn about the contemporary dance scenes in various cities in Asia.
- You were in London, so the presence of South Asia ― India, Pakistan or Bangladesh ― must have been strong. Did you feel that was too narrow?
Ka Fai: Right. Akram Kahn, for example, is from Bangladesh. Their productions are highly valued there, but I wanted to witness dance scenes in Asia with my own eyes.
- Which means what started this project was, rather, your intellectual curiosity?
Ka Fai: Yes, and of course, I felt uncomfortable as an Asian not knowing, so I started researching, and soon realized that there was little information. For instance, there are interviews on the website of The Japan Foundation, and even though they are in English and Japanese, there is limitation in that you can't directly access the interviewees. There are 48 countries in Asia, so there is linguistic limitation too. So, anyway, I thought I would start by actually visiting places, and the first place I visited was Japan, which reflected my personal history.My personal interest in Japan came from the fact that I was influenced by Dumb Type very much in the first five years in my career and I would see as many Japanese performances as possible at that time. So I decided to visit Japan first, but didn't decide in what format I would interview people or build archive. I would read related documents in advance, but when I interviewed, I sometimes read the documents aloud there or asked the interviewee to show me their work. The way I collected interviews was quite dialogic and improvisational.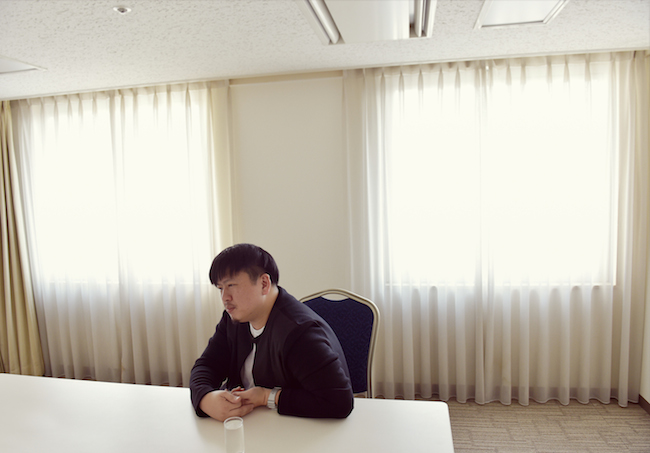 - What is interesting about this project is that, for example, you even lived together with an artist you were researching into. Was that planned?
Ka Fai: The method evolved as the project progressed. First I interviewed fifteen to twenty dance creators ― choreographers, curators or managers ― and learned about their various points of view. However, I chose one choreographer that I liked and considered the person a kind of "proxy." I thought that I would learn about the dance scene through this person. That naturally led me to the documentaries about specific choreographers. That was how the series of documentaries started, and when shooting and following their dance activities, I didn't only follow them on stage but also in their daily lives and even their birthplaces, in order to reflect on what they do from various angles. As I worked that way, since many of the people who supported this research were involved in dance festivals, it spontaneously developed into a project that would also produce performances. I became able to show them what I was researching into.
- You started as a visual artist, didn't you?
Ka Fai: A video artist, to be exact.
- Some video artists are more or less hesitant about performing, I presume?
Ka Fai: I saw memorandum by Dumb Type at Singapore Arts Festival in 2002, and I wanted to use video as they did and create multimedia performances. I had already been involved in physical theatre and started making multimedia performances.
- You were a member of TheatreWorks, directed by Ong Keng Sen, right?
Ka Fai: I was an associate artistic director from 2007 to 2009. I had been working with Ong Keng Sen since 2004, right after graduating from college.
- From which work?
Ka Fai: Sandakan Threnody and Awaking.
Performances Born from Interviews with 88 People in Five Asian Countries
- Getting back to Soft Machine, I saw the version that was presented at the International Theatre Festival of Kerala in India, in January 2015. Two dancers were in it. How many dancers have been involved in your documentaries? Who were the interviewees?
Ka Fai: I interviewed 88 people in five countries: Singapore, India, China, Indonesia and Japan. And then I created four performances and four documentaries except about Singapore. I tried making a Singapore version with a Malay dancer in 2013 but it didn't work out to further develop it.
- Rianto from Indonesia and living in Japan, and Surjit Nongmeikapam from Manipur, India, were in the Indian version. Who are the other two?
Ka Fai: They are one person and one pair: Yuya Tsukahara of contact Gonzo, and Xiao Ke and Zi Han from China. In June 2015, all the four versions will be rehearsed in Singapore. They are going to be premiered in Vienna in August.
- How long did you work with Yuya Tsukahara?
Ka Fai: It wasn't like I lived in Osaka. Probably it took three or four months in total. Throughout the two years, we met in Osaka, Kyoto, or New York because they performed at MoMA (Museum of Modern Art, New York) when I was there, etc. I kind of have a plan, but coincidences influence it quite a lot. If I have time and the artist happens to be somewhere nearby, I'd follow them.
- What about Xiao Ke and Zi Han?
Ka Fai: They are based in Shanghai. They had a show at TPAM in Yokohama (Performing Arts Meeting 2015), so I shot all the process from the rehearsal.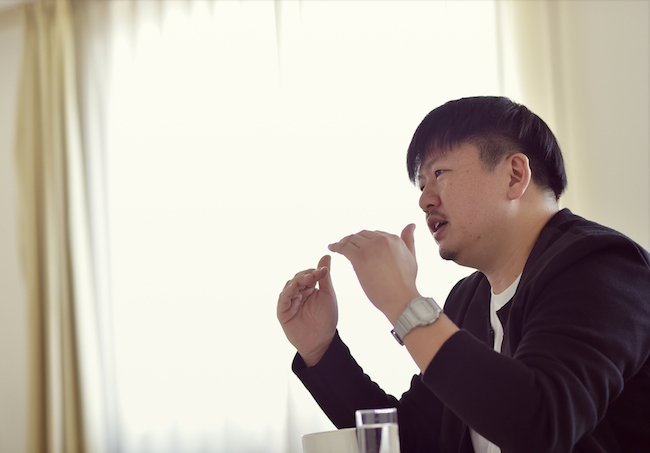 - How did you choose the four people/groups from the 88 people/groups? Was it a hunch? I guess it wasn't. I guess you had some kind of criteria.
Ka Fai: There are many reasons why I chose them. That starts in the preparatory stage of interviewing. I chose places that didn't belong to so-called mainstream. In Japan, I would visit the Kansai area, not Tokyo, because I felt that there still were, in a sense, purer ideas about dance in the Kansai area. When I see a dance performance in Japan, I can tell whether the choreographer is from the Kansai area or Tokyo.
- I suppose Kyoto and Osaka are quite different too.
Ka Fai: When it comes to dance, both in Kyoto and Osaka, they give the top priority to "dancing." Multimedia stuff and scenography just follow that. However, in Tokyo, often it doesn't seem that "dancing" comprises the indispensable fundamentals of a dance piece.
- I see. From a domestic point of view, we tend to attribute elements to the artist's originality, but there might be regional characteristics.
Ka Fai: Another is also from a marginal area: Manipur in India. Each artist that I selected had his/her own story. Thinking of all the people who I interviewed like this, my interest was eventually drawn to particular artists among them. I almost immediately chose contact Gonzo, and the documentary was an effort to demystify the idea of "what contact Gonzo is" ― contact Gonzo was so unique that I thought I wouldn't find more unique artist in Japan.
- The project can be carried out anywhere in Asia?
Ka Fai: In India, I had a two-month residency with 16 other choreographers at Attakkalari Bangalore. I took the opportunity to search for suitable collaborators. It is important that I can communicate with them, and sometimes, it is important that I get good vibes from them and they immediately understand what I'm trying to do. There needs to be something common in us. I had a hunch when I heard that Surjit was from Manipur. It was the first time to meet a dancer from Manipur, so I wanted to visit there to see the place. I went to his birthplace with him. So, maybe it's a hunch, but it's also important that we can be friends before involving them in a project, in other words, asking them, "Do you want to collaborate with me?"
- Let me speak a bit about what I thought seeing the piece at the International Theatre Festival of Kerala. International theatre festivals are often criticized for showing pieces detaching them from their birthplaces and decontextualizing them. However, in the Kerala version of Soft Machine, the artists' regional and cultural identities were explicitly presented in the documentary footage that was shown in the beginning. Of course the notion of identity itself can be said to be a product of European modernity, but in your piece, there is always tension between the documentary footage and what is actually done on stage, and audience are required to establish a kind of intellectual circuit there.
The piece consists of diverse elements: it starts with the documentary footage, and then you appear on the stage, which makes the show like a real-time documentary theatre, but there are also elements of performance. I was interested in the fact that it wasn't framed by the notion of "Asia" when you tried to raise questions regarding the dancers' bodies in an intimate atmosphere ― you are from Singapore, which I think exposes you to criticism that it is cultural imperialism (laughs), but it seems, if I may say, you don't care. The artists are from Asia obviously, but the presentation is not defined as "Asian." Manipur in India is Manipur, and although it is in Asia on the map, it has nothing to do with European notion of Asia. I liked that.