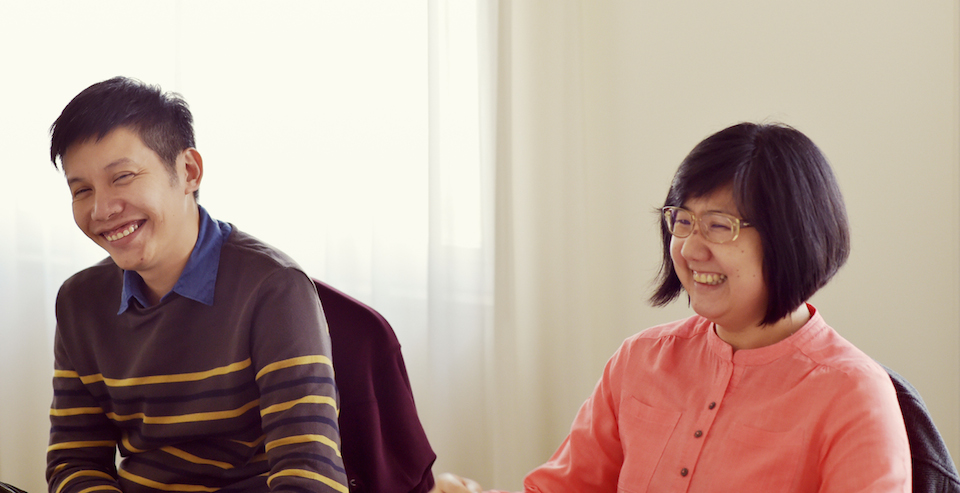 Left: Mr. Mark Teh, Right: Ms. June Tan (Producer of Five Arts Centre)
Photo: Naoaki Yamamoto/Interview in 2015
The Grant for Young Artists of the Praemium Imperiale was announced on September 13 in Tokyo, and 2016 recipient of the Grant is Five Arts Centre (Malaysia)!
Ms. Marion D'Cruz, the founder member of Five Arts Centre and Mr. Mark Teh, the director came to Japan to attend a press conference for the announcement of 2016 Grant for Young Artists.
Over the past 30 years, Five Arts Centre has fulfilled this goal, acting as a nexus for diverse artistic activities focused primarily in the five fields of Theater, Dance, Music, Young People's Theater and the Visual Arts –supporting young artists with a wide range of programs.
The Japan Foundation have a deep relationship in their activities such as Baling directed by Mr. Mark Teh at the Co-Production of TPAM 2016, Asian Artist Interview at TPAM 2015, ASIA HUNDREDS interview on Asia Center's website, and so on.
Congratulations to Marion, Mark, and Five Arts Centre!