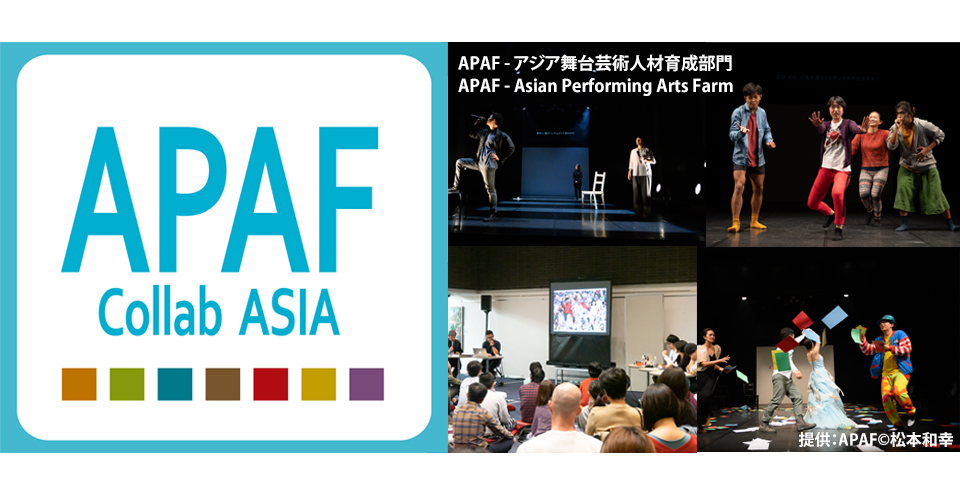 Originally launched in 2002 as the Asian Performing Arts Festival, APAF (now the Asian Performing Arts Farm) is a creative talent development program which became a part of the Tokyo Festival 2017. APAF seeks to promote mutual understanding and cultural exchange through Asia's performing arts; pursue new creative forms and higher standards in the performing arts through mutual exchange among artists; discover outstanding talent and works; and contribute to the promotion of arts and culture in Asia. In 2018, Junnosuke Tada (Director, Leader of Tokyo Deathlock) took over from Satoshi Miyagi (Director, General Artistic Director of SPAC-Shizuoka Performing Arts Center), who had been the program's producer for 10 years, to become APAF's new director.
Co-organizing since 2016, The Japan Foundation Asia Center further strengthens its role to cultivate a network among young performing artists within Asia, and to support a place to tryout international collaborations by inviting a wide range of talented individuals, especially from Southeast Asia.
Starting from 2019, APAF will change from a "forum" where young Asian artists gather to a "farm" model. With a focus on two programs—the APAF Exhibition, which demonstrates the potential of performing arts works by Asian artists, and APAF Lab., which aims to nurture independent artists via an art camp format—a new Asian "farm" will open to produce artists and programs to cultivate the future performing arts scene in Asia.
(APAF Director, Junnosuke Tada)
This project in FY2017 ,  FY2018 and FY2019 is certified as beyond 2020 program.
2019 Programs
APAF Exhibition
Planning to attend are a total of about six people, including two performers from Southeast Asia and two or three people from Japan and other areas in East Asia. Central among the participants will be Issa Manalo Lopez, a Philippine director who participated in APAF's international shared production workshop last year. They will produce an original piece. Through the process of exploring stage production, the participants will step away from the environments and methodologies to which they've become accustomed and attempt their own group production effort, along the way learning about and discovering a new kind of play and how to produce them.
APAF Lab.
With the goal of finding new talent and nurturing them into future leaders in the performing arts, participants were selected through public solicitation from among creators who have played a central role in performing art production. This includes directors, choreographers, playwrights, and dramaturges who have worked in Southeast Asia and East Asia, including Japan. These participants' foundations as creators will be nurtured through a series of discussions and lectures. The participants themselves will also conduct public workshops and go through the experience of having their efforts be received and responded to overseas.
This unique art camp will take place in two cities: Yogyakarta (Indonesia) for the first period and Tokyo for the second period. Having the same participants work together across two cities will impart a greater knowledge of working amid cultural differences and provide insights into methods of expression that transcend everyday values, while at the same time giving them the skills to present their own works to creators of different cultural backgrounds and to the world at large. The participants will present their results through a final presentation in Tokyo.
As part of this richly packed program, "captains" will run the camp as facilitator. Through a coherent framework, the captains will be responsible for building the program, selecting and organizing the participants, and providing guidance on the final presentations.
---
APAF Official Website
http://butai.asia/en/
Organized by Tokyo Festival Executive Committee [Toshima City, Toshima Mirai Cultural Foundation, Festival/Tokyo Executive Committee, Tokyo Metropolitan Foundation for History and Culture (Arts Council Tokyo & Tokyo Metropolitan Theatre)]
Co-organized by The Japan Foundation Asia Center
In cooperation with: Department of Cultural Affairs, Taipei City Government
Supported by the Agency for Cultural Affairs, Government of Japan in the fiscal 2019
---
【APAF2018 International Collaboration Workshop】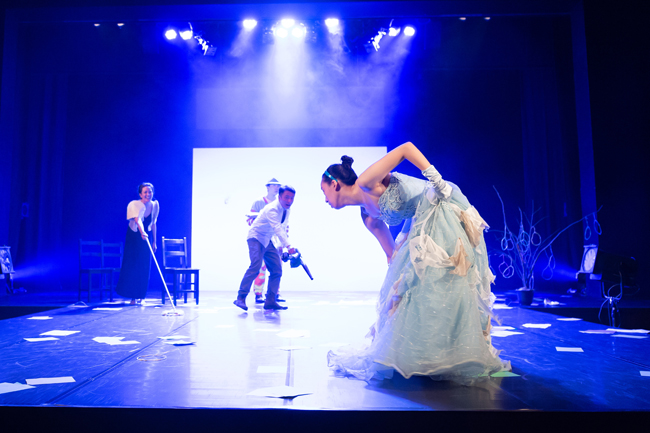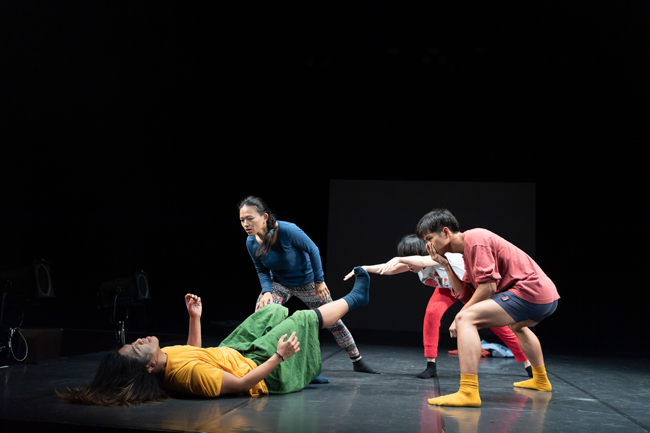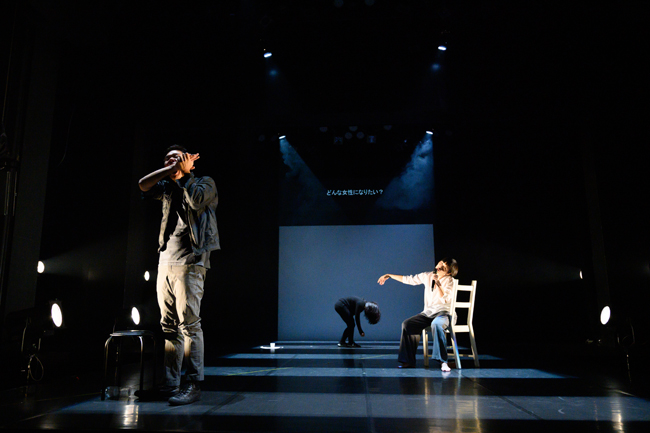 【APAF2018 Art Camp】
---
【APAF2017 International Collaboration Workshop】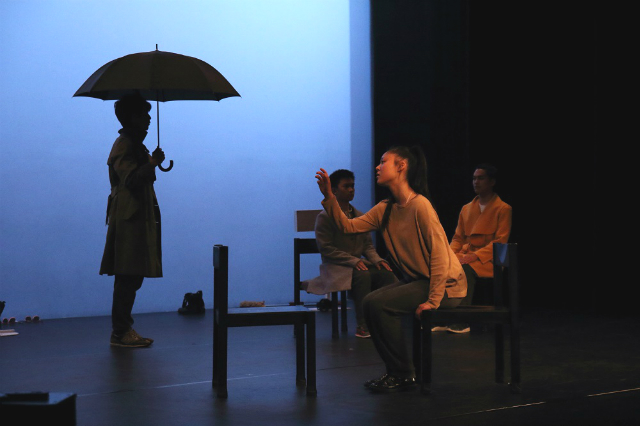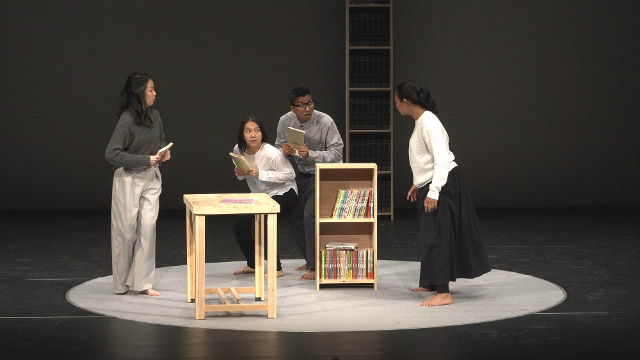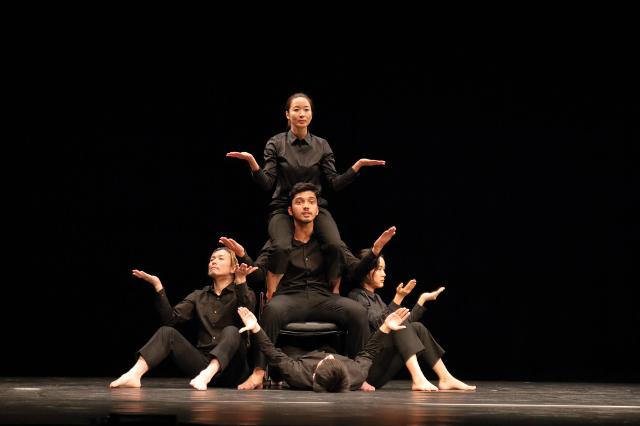 ---