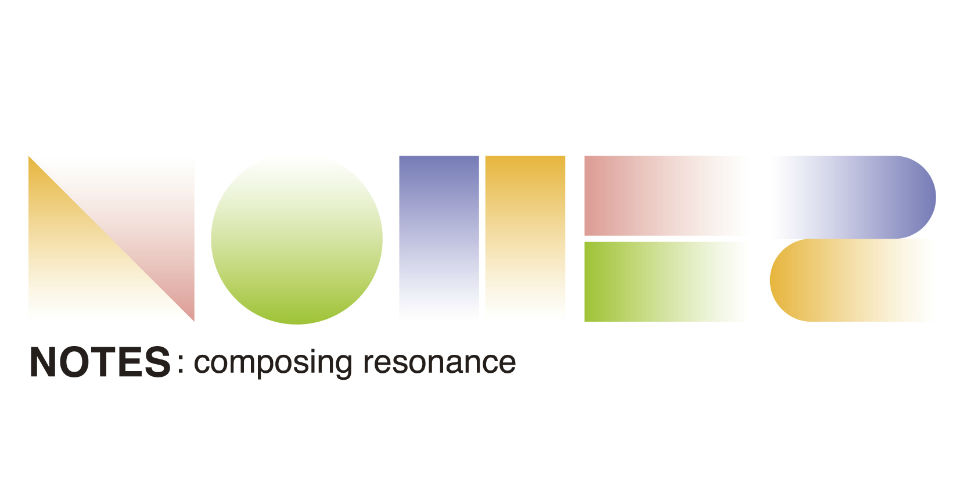 NOTES: composing resonance brings together young musicians and artists from Southeast Asia and Japan into a collaboration project, encouraging them to expand their overseas activities and sharing the rich musical expressions of the region.
A selection of emerging and currently active musicians and artists join to discover new articulations of music as they learn from each other, widening their worldviews, and building intercultural relations.
NOTES: composing resonance will share their unique musical discoveries with a wider audience and explore the many notes that exist and are born from within the collaboration.
This project in FY2017 and FY2018 is certified as beyond 2020 program.
SCHEDULE
FY2018
Residence and Concert in Indonesia
July 19: Arrival in Indonesia
July 28: Concert in TeMBI RAMAH BUDAYA
August 1: Departure from Indonesia
Residence and Concert in Japan
October 24: Arrival in Japan
October 26: Concert in Tokyo National Museum
October 27: Concert in Bluff NO.234
October 31: Studio Recording
FY2017
Residency in Japan
January 15: Arrival in Tokyo
January 20: From Tokyo to Kyoto. Residency in Kyoto.
January 24: Open Studio in Rakubako
January 26: Sharing Session in MTRL
January 28: Departure from Japan
PERFORMANCE DETAILS
2018 Indonesia and Japan performance to take place!
This fiscal year, we are conducting concerts in both Indonesia (Jogjakarta) and Japan with new members based on our achievements during last year's residential production. The theme of the concert is "Invisible." We will deliver, through the resonance of sound, the invisible prayers and showcase the close ties nurtured through our time spent together.
Jogjakarta Performance (Indonesia)
Time and date: July 28, 2018, from 7:30 p.m.
Venue: TeMBI RUMAH BUDAYA
Admission: Free
Host: Asia Center Japan Foundation
Cohost: TeMBI RUMAH BUDAYA
↓Click to enlarge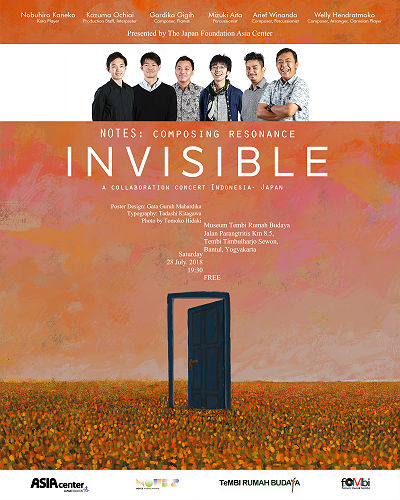 Tokyo Performance
Time and date: Oct. 26, 2018, from 4:00 p.m. and 6:00 p.m. (20 minutes each)
Venue: Tokyo National Museum front entrance (In case of rain, the venue might be changed.)
Admission: Free (There's an entrace fee to enter tne museum)
Host: Asia Center Japan Foundation
MEMBERS
Mizuki Aita (Percussionist)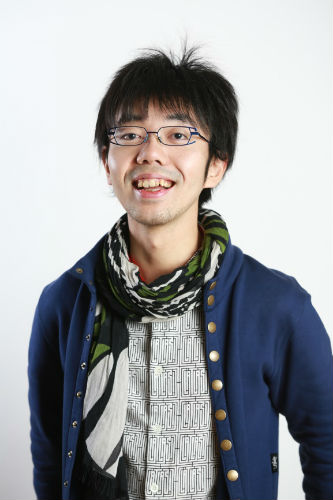 Born in Sendai, Miyagi in 1988.Mizuki Aita is a percussionist and vibraphonist who, through various collaborations with musicians and composers, has developed a soloist repertoire of over one hundred. Aita has released three albums to date, and has recently expanded her interests to essay-writing and poetry that are based on her performances to explore the relationship between words and music.
Nobuhiro Kaneko (Koto player)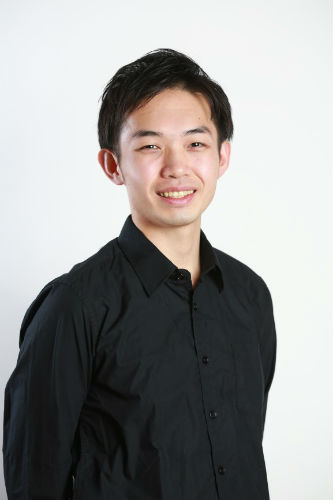 Nobuhiro Kaneko began learning the Ikuta School koto at the age of nine. He passed the NHK Japanese Traditional Music Audition in 2011 and, later in 2015, won the Fukuoka Governor Award (Silver Award) at the 22nd Kenjun National Koto Competition. Kaneko graduated from Toho Gakuen College of Drama and Music specializing in Japanese music. Devoting himself to the study of the classics, he also participates in performances that include Western instruments and explores other genres of music to broaden the possibilities of koto's artistic expression.
Agustinus Welly Hendratmoko (Composer, Arranger, Gamelan Player)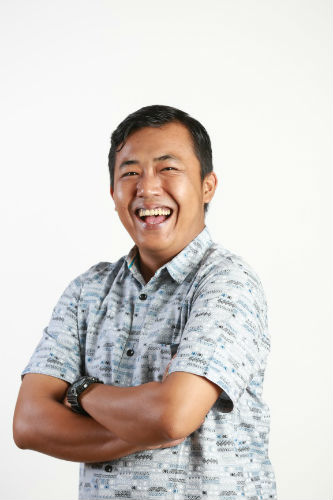 Agustinus Welly Hendratmoko's journey with music began in 2004 with a fascination in traditional karawitan. Since, Hendratmoko's interest has grown to encompass Javanese karawitan and musical composition, and is currently pursuing an MA (Music Composition) at the Institut Seni Indonesia Yogayakarta (Indonesian Institute of the Arts Yogyakarta). He has participated as one of the musicians for the Yogyakarta Dance Group in 2013 at the International Mask Festival Panji/Iano Traditions in Southeast Asia held in Bangkok and "Music of Kawara" and "Kawara no ongaku" for a Indonesia-Japan collaboration project held in 2015 in Hyogo, Japan. He was one of the grantees for the 2008 Art Scholarship (Portugal) and winner of the Folksong Competition in Yogyakarta in 2014.
Arief Winanda (Composer, Percussionist, Dramaturg)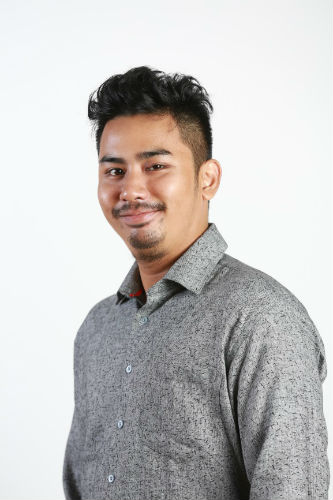 Arief Winanda is an emerging young artist from Indonesia with training and experience in a wide range of music from the traditional to contemporary. Being raised in a family of dancers allowed Winanda to absorb a unique sense of dance, artistic movement, and also its philosophy as a source of his production-process. Winanda is currently developing his artistic skills as a resident at Institut Kesenian Jakarta (Jakarta Institute of Arts).
Gardika Gigih Pradipta (Composer, Pianist, Improviser)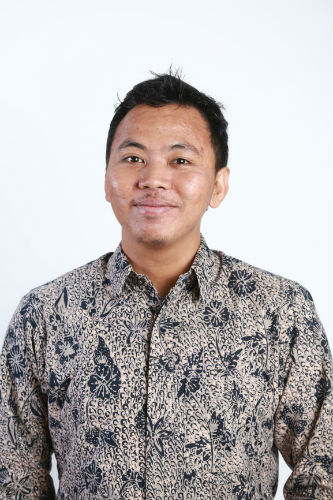 Gardika Gigih Pradipta, known as Gigih, is a composer and pianist living in Yogyakarta, Indonesia. His "Impresi 6 Peristiwa" was the piece he composed for his graduation from Institut Seni Indonesia (Indonesian Institute of the Arts Yogyakarta) in 2011. After graduation, he joined collaboration projects with Makoto Nomura from Japan such as the melodica concert "Pak Dharma Bertemu Kawan Lama" and the rooftile music collaboration in Awajishima, Japan in 2015. In 2012, Gigih received the Yayasan Kelola (Kelola Foundation) Art Grant (Innovative Art Category) for his composition of "Train Music." Gigih not only writes music for concerts but also for film music in collaboration with Indonesian directors Wregas Bhanuteja, Bobby Prasetyo, and Yosep Anggi Noen. His first album, Nyala, was released on November 6, 2017, which consists of thirteen pieces composedfor live vocal chorus, the guitar, viola, violin, cello, drum, piano, keyboard, and melodica.
SUPPORT MEMBER
Kazuma Ochiai (Translator, Production Staff)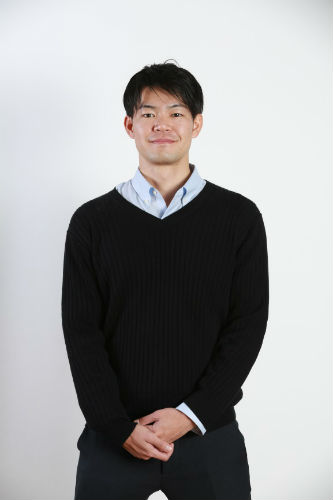 Went to the U.S. in 2008 after graduating from Aoyama Gakuin University and studied at California State University, majoring in global business management. His research was on how the Japanese should work in an international group environment. He worked in managerial roles in three countries, including the U.S., and returned to Japan in September of 2017. He currently teaches English and works in interpreting and translating. He continues to explore ways to show to those abroad the virtues of how Japanese find wa (group-oriented harmony) with people of all countries.
PARTICIPANTS OF THIS PROJECT IN FISCAL 2017
Yasuno Miyauchi (composer)
Sei Kigawa (director, choreographer, dancer, visual artist)
ADVISORS
Makoto Nomura (Composer)
Hiroyasu Morinaga (Sound Designer)
COLLABORATORS
Mayusa Oda (Editor, Hogaku Journal)
---