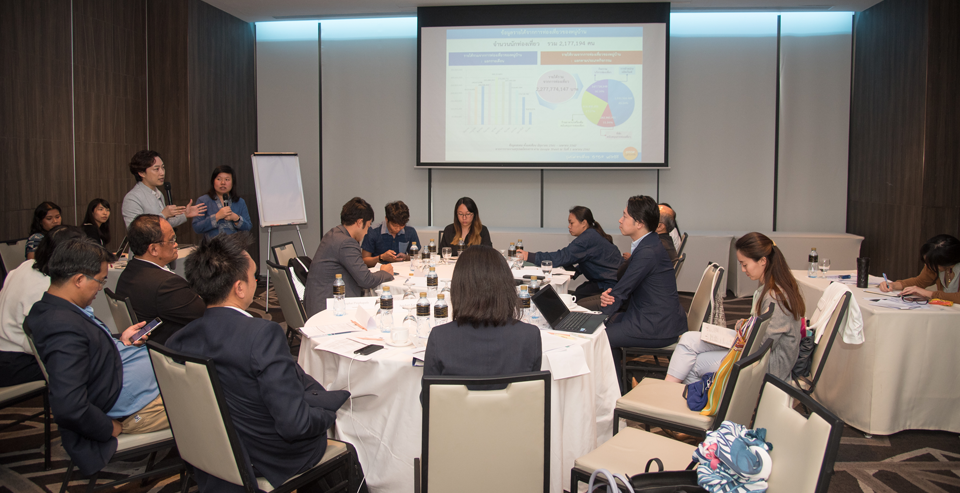 There are different kinds of initiatives to bring about solutions to social issues in Asia. However, the lack of communication among the related non-profit, social enterprise, foundation, intermediary, and governments stakeholders creates redundancy and low market efficiency.
In order to overcome this challenge, the Social Innovation Link (SOIL) program includes specific knowledge and practice transfer projects among Asian countries to develop a regional eco-system that will help to accelerate the social innovation process in Asia.
↓Click to enlarge [PDF: 1M]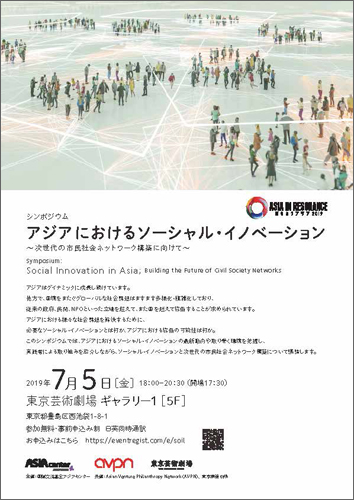 *Due to unforeseen circumstances, Mr. Doug Miller will give a keynote speech on behalf of Ms. Naina Subberwal Batra.
Event Detail
Date
Friday, July 5, 2019 6:00 p.m. - 8:30 p.m. (Door opens at 5:30 p.m.)
Venue

Tokyo Metropolitan Theatre, Gallery 1
Tokyo 1-8-1 Nishi-Ikebukuro, Toshima-ku, Tokyo Googlemap

Language
English / Japanese (with simultaneous interpretation)
Admission
Free (registration required)
Seats
100 seats
Registration
Registration Form
Organizer
Japan Foundation Asia Center
Co-organizer
Tokyo Metropolitan Theater、Asian Venture Philanthropy Network (AVPN)
Speaker
Keynote Speaker
Seiichiro Yonekura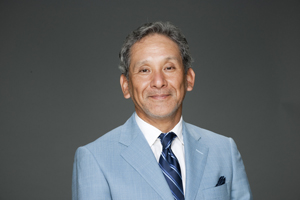 Professor, Hosei Universty. Emeritus Professor, Hitotsubashi University. His research interest is historical research on strategy and organizational structure of company in terms of innovation. He received his PhD in history from Harvard University. Currently he serves as the editor-in-chief of Hitotsubashi Business Review and the director of Nippon Genki Juku at Roppongi Hills Academy Hills. Main published works include Matsushita Konosuke-kiminara dekiru, kanarazu dekiru (Matsushita Konosuke-You can do it definitely),Innovator tachi no Nihonshi-Kindai Nihon no Souzouteki Taiou (Japanese History of Innovators- Creative Response of Modern Japan) and Keiei kakumei no kozo (The Structure of a Management Revolution).
Doug Miller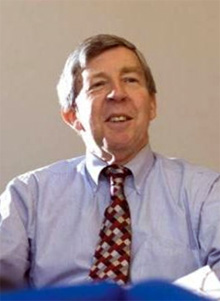 Doug Miller was the Founder Chairman of the European Venture Philanthropy Association (EVPA) and is the Founder Chairman of the Asian Venture Philanthropy Network (AVPN), organizations that are catalysing a more strategic, collaborative and outcome focused approach to driving sustainable social impact.
Doug is an American, residing in Boston, who has also lived in the UK for over 30 years. His corporate experience spans over 40 years in financial services, primarily private equity. Most notably, he founded and ran International Private Equity Limited from 1990 until 2010, where he developed his expertise across both Europe and Asia. He is also currently on the advisory board of a number of Venture Philanthropy and Social Impact funds across Europe and Asia.
Moderator
Ken Ito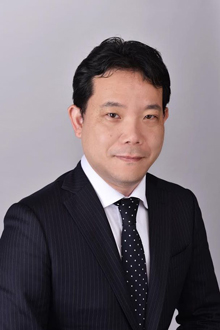 Ken Ito works for AVPN as Regional Head (East Asia). He has a bachelor degree in economics and MBA in International Management from The American Graduate School of International Management (Thunderbird) in the United States. Ken spent ten years in the private sector, with his last position at GE Capital. Ken had been a partner at Social Venture Partners Tokyo from 2005 to 2012, running its venture philanthropy fund to support and nurture local social entrepreneurs. He is visiting senior researcher at SFC Research Institute at Keio University since 2007. Ken teaches at Graduate School of Media and Governance as Lecturer and conduct research programs as Project Assistant Professor from April 2016. Ken founded Social Value Japan and run the organization as Exectutive Director since 2012.
Panelists
Hirokazu Nagata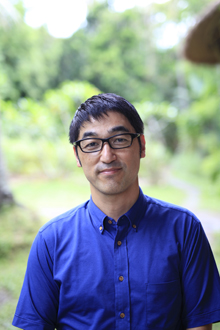 Studied architecture at university and majored in Town Development at graduate school, Nagata laid the foundations for his career in community activities. After completing graduate school, he started his career at Takenaka Corporation, one of the major general contractor in Japan and learned the basic business skills there. After 8 years of experience at Takenaka, Nagata established a planning and production company "iop Co. Ltd. (The Urban Culture Creation Research Institute)." In 2005, Nagata developed an event "IZA! KAERU CARAVAN!," a new form of disaster prevention drill for children to learn while playing and having fun, for Hanshin-Awaji Earthquake 10th Anniversary Commemorative Project. With that as a start, Nagata established the NPO Corporation Plus Arts and have been working on it to the present. Also since 2012, he has been serving as Deputy Director of Design and Creative Center Kobe (KIITO).
Ashir Ahmed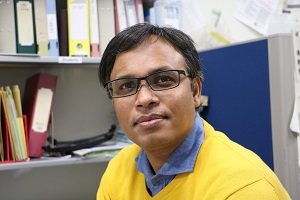 Dr. Ahmed's research aims to produce technologies to achieve social goals. Towards this goal, he established Global Communication Center (GCC) inside Grameen, and developed a researcher team in Kyushu University. The team produced numerous national and international projects e.g. GramHealth (a $300 portable clinic) and GramCar (a ride sharing model for rural communities), GramAgri (iFARM, ICT based farming and marketing platform) and GramClean (KCC: Keep your Community Clean in a Sustainable way). He promotes Social Businesses to Japanese organizations and assisted creating number of social businesses. He organizes an International Conference on "Healthcare, SDGs and Social Business" since 2017. After receiving Ph.D. from Tohoku University in 1999, he worked with Avaya Labs (former Bell Labs), and NTT Communications, Japan. He loves cooking, writing books on ICT for development, social business and non-fiction stories. He loves performing an MC for cultural shows.
Hidetaka Nakamura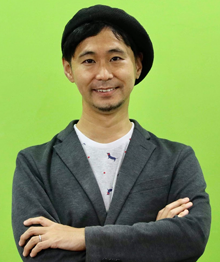 Born August 6, 1980.Graduated from the Department of Visual and Performing Arts, Kyoto University of Art and Design, in 2004.Acquired a work visa and Served as a creator at C.H.A.S.E Ltd (County Hall Animation Studio Enterprise) in London for 3 years, after graduation.In December, 2009, established HIDEHOMARE Incorporated. (currently, Compass Academia Incorporated).Since March, 2010, Served as Art Director at Phyzios Incorporated, a venture company in the University of Tokyo. In the same year, selected as the Innovation Award Winners, the highest award in the US Silicon Valley Business Contest iEXPO.Nakamura has been living in Cambodia since 2012. In 2016, he established General Incorporated Association Social Compass.
Dennis Chia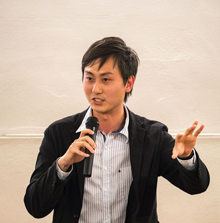 Born and bred in Singapore. Moved to Japan in 2008. Founded BOUNDLESS in 2017. An avid language learner and traveler, Dennis went to all 47prefectures of Japan during his first four years in Japan. Having established an extensive social network consisting of educational personnel, craftsman, politicians, celebrities, entrepreneurs and designers, Dennis started his own social business with the aim of reevaluating the charms of rural Japan and finding solutions for the multitude of problems faced in rural Japan. He is currently building a new community of international students and working professionals to contribute to Japan's revitalization movement. With the knowledge and experience accumulated in Japan, Dennis wishes to contribute to creating a sustainable future in the world.
Asia in Resonance 2019
The Japan Foundation Asia Center is holding the "Asia in Resonance 2019", a series of events introducing its various cultural exchange programs between Japan and Southeast Asia. The broad range of special events includes cross-border productions of stage performances and films, an international friendly soccer match in which the ASIAN ELEVEN team of selected Southeast-Asian players will play against a team from Japan, and a "NIHONGO Partners" symposium. These events are an opportunity to enjoy the resonance created by the strengthened ties between Southeast Asia and Japan. And as well as being an opportunity to look back at the achievements of mutual cultural exchange which the Asia Center have been holding over the last five years, this festival will provide a springboard to further deepen ties between Japan and Southeast Asia.
"Asia in Resonance 2019" is scheduled to also be held in Southeast Asia.

This is the certified project of beyond 2020 program.