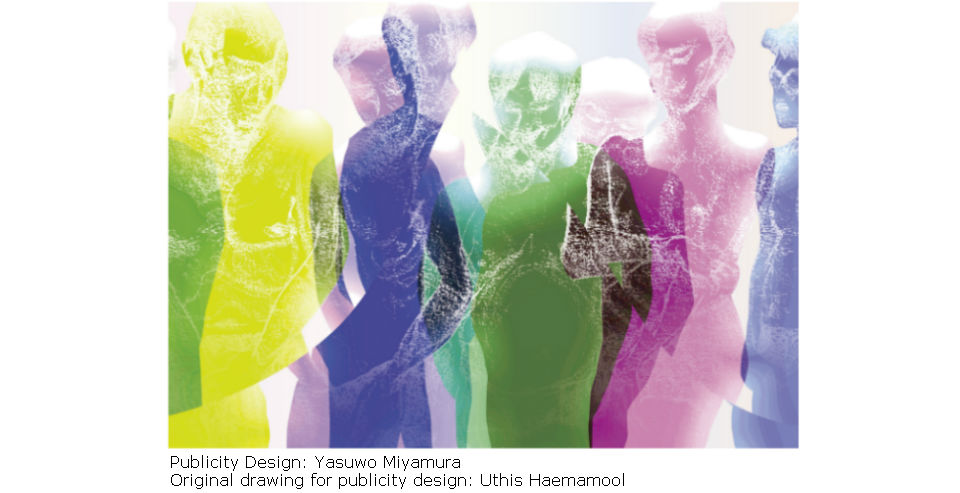 The latest work of Uthis Haemamool will be transformed into theater piece by Toshiki Okada and world premiered in Bangkok.
To live and create is to question the times. The day of shame about lust for life/sex is also the day of salvation. Our "self portrait" by two artists born in the 1970s.
A winner of the Southeast Asian Write Award and the Seven Book Award, and one of the most energetic novelists active today, Uthis Haemamool is renowned for his brilliant depictions of the nebulous identity and psyche of individuals alive in this Asia of today awash with goods, money, and information amid the turmoil induced by fast-paced urbanization and globalization He has been given the highest accolades internationally and remains at the forefront of contemporary Thai literature.
Ranking as one of Japan's most important playwrights and novelists, Toshiki Okada is active both inside and outside his country and also leads the theatrical company chelfitsch. He quickly became a focus of attention throughout the world of theater for his penetrating insights into the daily doings and mindset of Japanese youth as well as his style updating contemporary theater. He has since continued to unveil works reflecting his meticulous observations of the realities exposed by earthquake disasters and social phenomena.
These two creators collaborated in the making of Pratthana - A Portrait of Possession, a theatrical adaptation of Haemamool's latest novel by Okada, who felt a strong empathy with it. The protagonist of this work is a single painter who struggles in his pursuit of artistic activities and with the surrounding society while trying to find himself, and goes through a series of encounters and losses. Its vivid descriptions of the inner life and sexual feelings of the various characters have echoes from the flow of history and political turbulence of the society in which they live.
The work will make its world premiere in Bangkok and is set to be staged in Paris as well. The entire world of theater is eagerly anticipating this play by two artists who may very well have a more perspicacious vision of the current age than any others.
While pursuing dialogue and ongoing research with Haemamool beginning in November 2016, Okada held workshops and auditions with Thai actors. These actors will be joined by creative members from Thailand and Japan in staging of the premiere performance in Bangkok in August 2018.
In this work, the two artists pose an exceedingly universal question to all individuals living in contemporary society: Just what is the fundamental business of life? It is a question sent out from Bangkok that will presumably reach the hearts of people alive in the same age around the world.
This is the certified project of beyond 2020 program.
Pratthana - A Portrait of Possession World Premiere in Bangkok
Original novel by: Uthis Haemamool (Original novel title in Thai: Rang Khong Pratthana)
Script, Direction: Toshiki Okada
Scenography: Yuya Tsukahara
Assistant Director: Wichaya Artamat
Casts: Jarunun Phantachat, Kemmachat Sermsukchareonchai, Kwankaew Kongnisai, Pavinee Samakkabutr, Sasapin Siriwanij, Tap-a-nan Tandulyawat, Teerawat Mulvilai, Thanaphon Accawatanyu, Thongchai Pimapunsri, Waywiree Ittianunkul, Witwisit Hiranyawongkul
Profiles
Original novel by: Uthis Haemamool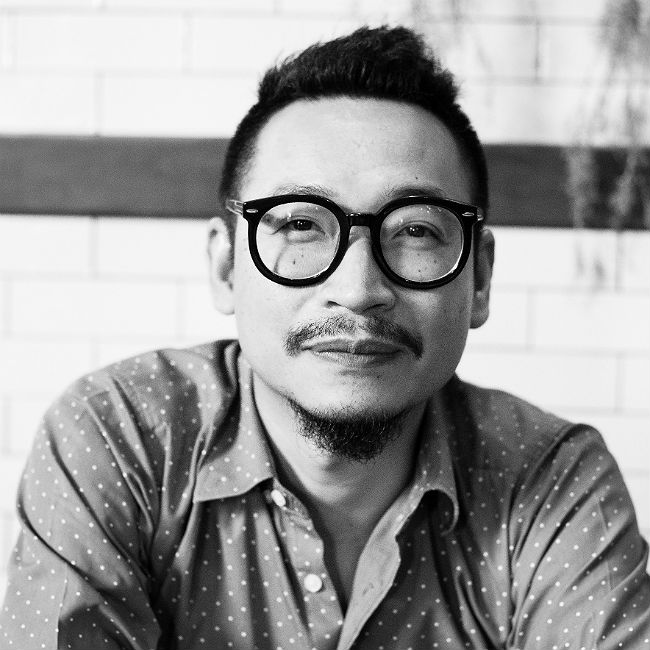 Born in Kaeng Khoi in Saraburi, the central part of Thailand, in 1975, Uthis Haemamool graduated from Silpakorn University with a degree in painting, sculpture, and printmaking. The Brotherhood of Kaeng Khoi, his third full novel, was published in 2009 and established his position as an author. He won the Southeast Asian Write Award and the Seven Book Award for it in the same year, and was cited as one of the most important people in Thailand on the CNNGo show. In 2013, he was invited to speak along with the noted Thai film director Apichatpong Weerasethakul in "Work in Memory," an artists workshop held by the Kyoto City University of Arts Art Gallery @KCUA. Based on his interchange with six Japanese artists who also took part in this workshop, he subsequently wrote a medium-length novel titled Kyoto: Hidden Sense. From 2014 to 2015, Haemamool served as editor-in-chief of Writer Magazine, a Thai literary magazine, and Prakod, a literary journal published by the Office of Contemporary Art and Culture in the Thai Ministry of Culture. In June 2017, his latest novel Pratthana – A Portrait of Possession (The original title: Rang Khong Pratthana) was published in Thai. In the same year, he held an exhibition in Bangkok with his own drawings and paintings.
Script, Direction: Toshiki Okada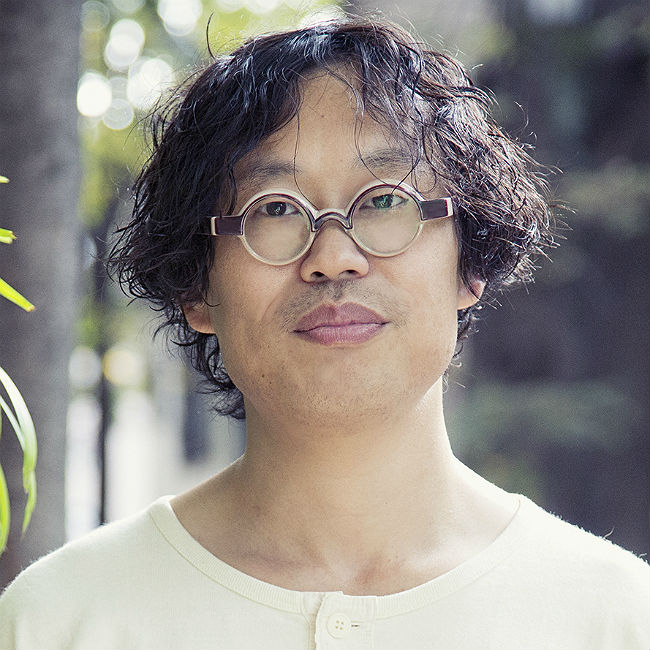 Born in Yokohama in 1973 and formed the theatre company chelfitsch in 1997. Since then he has written and directed all the company's productions, practicing a distinctive methodology for creating plays, and has come to be known for his use of hyper-colloquial Japanese and unique choreography. In 2005, his play Five Days in March won the prestigious 49th Kishida Drama Award, and Air Conditioner was a finalist at the Toyota Choreography Awards 2005. In February 2007 his collection of novels The End of the Special Time We Were Allowed debuted and was awarded the Oe Kenzaburo Prize. While his stories and plays continue to be published in Japan, his works have also been translated into many languages and published abroad. In 2016, he began a commission to direct works in a repertory program at the Munich Kammerspiele, one of foremost public theaters in Germany, for three consecutive seasons.
Scenography: Yuya Tsukahara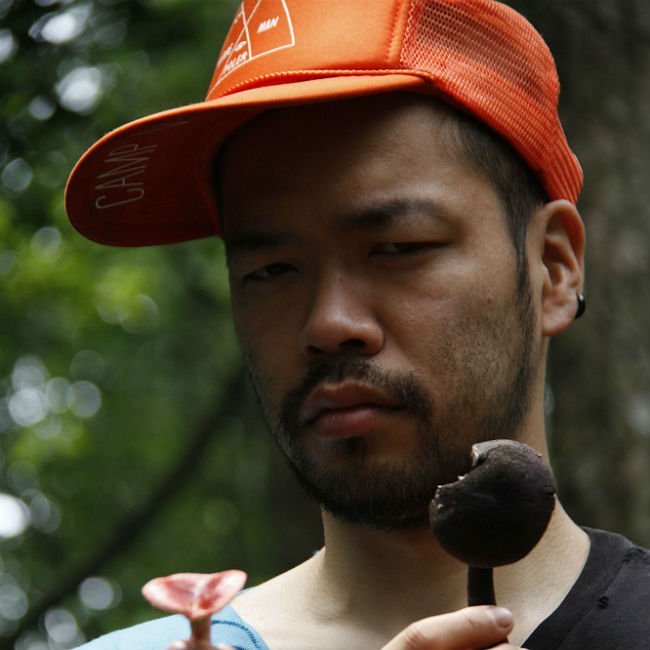 Born in Kyoto in 1979, graduated the art course of the Literary Research Dept. of Kwansei Gakuin University in 2004. He currently lives in Osaka. In 2006 Tsukahara formed the unit "contact Gonzo" with Masaru Kakio in Osaka. The unit began performing in parks or on the streets in an improvisational style of physical contact that explored what they termed "Philosophy of pain, technique of contact." As solo projects, he directed "KOBE-Asia Contemporary Dance Festival" presented by NPO DANCE BOX and performance program of "Tokyo Art Meeting V Seeking New Genealogies−Bodies / Leaps / Traces" held at Museum of Contemporary Art Tokyo in 2014. From 2015, he had been presented performance "Trilogy for Nukamuri Jamipos my future friend" for 3 years at the performance project "PLAY" started from 2014 at Marugame Genichiro-Inokuma Museum of Contemporary Art. From 2011 to 2018, he served as a fellow of The Saison Foundation.
Assistant Director: Wichaya Artamat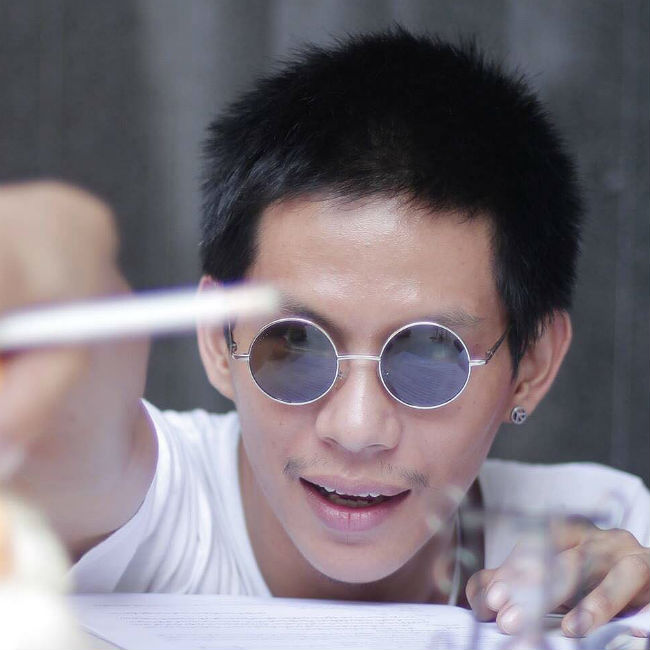 Born in 1985, Wichaya started working in theater after graduating from the Film Department, Thammasat University, as a project coordinator for Bangkok Theatre Festival 2008. He joined New Theatre Society in 2009, during which he grew to become a director recognised for various experimental forms and unconventional theatrical approach. Wichaya is especially interested in exploring how the society remembers and unremembers its history through certain calendar days, alongside collaborating with people from diverse creative disciplines. He co-founded For What Theatre in 2015 as a platform to question current social happenings as well as the theater form itself. His works In Ther's View: a Documentary Theatre and Three Days in May were awarded Best Play by the International Association of Theatre Critics Thailand Centre (IATC) in 2014 and 2015 respectively.
Cast: Performers selected through auditions in Bangkok.
Event detail
Bangkok [World Premiere]
Date
August 22nd to 26th, 2018
Aug. 22 (Wed.) 7:30 p.m.
Aug. 23 (Thu.) 7:30 p.m.
Aug. 24 (Fri.) 7:30 p.m.
Aug. 25 (Sat.) 1:30 p.m. (note) / 7:30 p.m.
Aug. 26 (Sun.) 1:30 p.m.

Note. Post performance talk

Venue

Sodsai Pantoomkomol Centre for Dramatic Arts, Faculty of Arts, Chulalongkorn University access
6 Floors at Mahachakri Sirindhorn Building Faculty of Arts, Chulalongkorn University, Phayathai Road, Pathumwan, Bangkok 10330 google map

Language
Performed in Thai with English and Japanese subtitles
Ticket price
Adv.: 700 THB/ At door: 750 THB
Students Adv.: 400THB/ Students at door: 450THB
Early Bird: 550THB (Reservation & payment by July 31st, 2018)
Tickets reservation
TEL: +66-(0)64 679 6768 (Thai & English)
Email :pratthanabkk@gmail.com
Inquiry about project
precog co.,LTD
Email: info@precog-jp.net
Megumi Mizuno (Tokyo Office) +81-(0)3-6825-1223
Yoko Kawasaki (in charge of Bangkok performance) +66-(0)64 316 6295
Organized by
The Japan Foundation Asia Center, precog co.,LTD., chelfitsch
Supported by
Arts Council Tokyo (Tokyo Metropolitan Foundation for History and Culture), The Saison Foundation
Venue cooperation
Sodsai Pantoomkomol Centre for Dramatic Arts, Faculty of Arts, Chulalongkorn University, College of Social Communication Innovation Srinakharinwirot University, Democrazy Theatre Studio
In Cooperation with
Bangkok CityCity Gallery, Candide Books & Café, all(zone), ARTIST+RUN GALLERY, Bangkok Arts & Culture Centre, B-floor Theatre
Endorsed by
Japanese Association in Thailand
Paris
Date
13th - 16th Dec. 2018
Venue
Centre Pompidou (Festival d'Automne à Paris / Japonismes 2018 Official Program)
Organized by
Japan Foundation
Centre Pompidou
Coorganized by
Tokyo Metropolitan Theatre (Tokyo Metropolitan Foundation for History and Culture)
Festival d'Automne à Paris
Produced by
The Japan Foundation Asia Center
precog co.,LTD
chelfitsch
Funded by
The Saison Foundation
Japonismes2018 Official Website