ASIA HUNDREDS is a series of interviews and conference presentations by professionals with whom the Japan Foundation Asia Center works through its many cultural projects.
By sharing the words of key figures in the arts and cultures in both English and Japanese and archiving the "present" moments of Asia, we hope to further generate cultural exchange within and among the regions.
Encounter with Dance
I first met you at the Asian Dance Conference, organized by ITI: International Theater Institute, in 2007. You had already been active as a curator and scholar, and was preparing for your Ph.D. Now, while serving as Head of Program at Jakarta Arts Council (DKJ), you work internationally, and especially your activity in the field of dance is extensive. What made you interested in dance first?
Helly: It was sort of an accident that I got involved in the world of dance. I started seeing dance performances in the 1990s. At that time I worked as a copywriter at an advertising agency. I had been interested in theatre, but gradually I got more interested in dance and became a frequent dance performance goer. I M=mostly watched Indonesian dance performances that were shown in Jakarta. In Indonesia, the economy was good during the first half of the 1990s. It seemed like a high time in the local dance scene, evident to the emergence of young choreographers. For example, the choreographer Boi Sakti was already dancing while being a student at that time, and I can mention many other names. Grant systems didn't yet exist in Indonesia, but Goethe-Institut Jakarta began producing for young Indonesian choreographers in 1998. In the end of the 1990s, I started to contribute to Jakarta Post while working at the agency, which introduced me to choreographers and artistic directors in person. And then, Southeast Asia fell into an economic crisis in mid-1997, Indonesia included. Suharto resigned from presidency in May 1998 and thus the start of the Reform era. The social situation in Indonesia at that time was tense, and a lot of people lost their job. Many were fired, so in my office. Amidst these gloomy times, suddenly, the director of Goethe-Institut Jakarta, Dr. Rudolf Barth, invited me to join a week workshop for Asian dance and theatre critics in Hong Kong. I was reluctant because I didn't consider myself a critic, but I decided to take part in it. That was my first contact with the complex notion of "Asia" within performing arts context. The workshop program was very dense, and I spent many hours on discussions and seeing dance performances. I was there as a freelancer, and the other participants were mostly professional critics who came from various Asian countries. This encounter inspired me and made me reflect on various things after coming back. One year later, I quit the job and went to London to obtain MA in journalism. I focused on arts journalism, wanting to shift to be a full time freelancer arts journalist.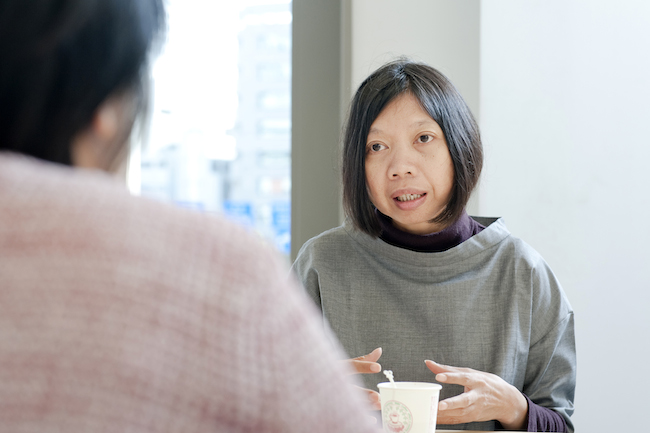 After studying journalism and coming back to Indonesia, what did you do?
Helly: I hadn't decided what I would do after coming back, but I was asked to organize a performance of Berlin-based choreographer Sasha Waltz in Jakarta. The piece was called Allee der Kosmonauten which I saw two years before for the first time during the Hong Kong workshop back in 1998. It was a large-scale production. At that time, there weren't - there aren't even now - professional organizers, and I had barely experience of such, but I was offered the job and I took it, intuitively. That was how I got involved in dance management. I worked closely with the head of program at Goethe-Institut for that project. It was a learning curve. Since then, Goethe-Institut gave me a lot of opportunities to grow during this period, especially Detlef Gericke-Schönhagen, the Program Director 1998-2002. In 2001, I started to work as Head of Arts for British Council Indonesia, in charge of programming the art events. In a sense it was like curating. I also took over a new, spacious library-cum- gallery space where young artists' works were introduced. I enjoyed the work, but after working there for two years, I decided to go to China. I think I was interested in China since my trip to Hong Kong and at that time, I realized, although I had some experience of dance management and went to some international events abroad but I didn't have enough knowledge about dance when working, discussing and debating about it abroad. I wanted to learn more and considered obtaining a Ph.D degree as way to getting deep. So I applied for Asian Scholarship Foundation grant and went to China to research about Chinese modern/contemporary dance using my skill in journalism. I so designed this 9-month residency in China as a sort of preparation for taking a PhD in dance studies. It was also my long-standing concern to define what "modern" and what "contemporary" constitute.
Projects at Jakarta Arts Council
It is very interesting that you chose Chinese contemporary dance as your subject of study after the encounter with various Asian dances and discourses in Hong Kong, studying in London, and working at international cultural institutions. I'd like to hear about what you do now. Can you please concretely describe the work you are involved in as Head of Program at Jakarta Arts Council?
Helly: I came back to Jakarta in January 2012 after 2,5 years in London and six month residency in NY, and concentrated on completing my dissertation while taking care of my mother and other family matters. For the whole year, I wasn't involved much in other things. Then I organized a small project for introducing Ditta Miranda Jasjfi at Goethe-Institut in July that year. Ditta was the only Indonesian dancer in Pina Bausch's Tanzteater Wuppertal. I had interviewed her as far back as 1997, from which I learned how difficult it was to work as professional dancers in the context of Western Europe. In Indonesia, some people knew her name but not what she did, and the idea of "professional dancer" hadn't been quite established. I wanted her to share her years experience working as a professional dancer in an international company - how hard it is, sort of to set her as a role model. The timing was perfect since the film Pina by Wim Wenders was just released, and she was in it. She was even in the poster. So I thought it was high time to introduce her. She is a shy and thoughtful person, so it took years to persuade her, but finally she agreed and we - I, Goethe-Institute and the recently late Farida Oetoyo, her first dance teacher, organized the event. Later, Jakarta Academy called me and said they wanted to interview me. That was an offer to become a member of Jakarta Arts Council (DKJ). The members of Jakarta Arts Council are selected triennially by the academy manned by senior intellectuals and literati. The members can be reappointed for one more term. The 25 members are divided into six fields - dance, theatre, music, film, literature and visual arts - so each field has four or five members. Five executives are selected from the 25 members, and they voted for five core organizing committee, and one of them becomes the head and in charge of supervising the process of three-year plan. The Council was established in November 1968, when the Jakarta Arts Centre was established. The Council was supposed to be in charge of the programs of the Centre and at the same time acting as cultural and artistic consultation for the governor. The governor at that time had this great vision and foresight, but the successors weren't always interested and involved in the arts as much as he did. In 2003 the situation started to change: the budget became bigger, and the activities developed. To reform the Arts Centre, a new basis is needed. We considered ourselves to have been selected with such specific mandate, so we decided to go back to the statement at its establishment.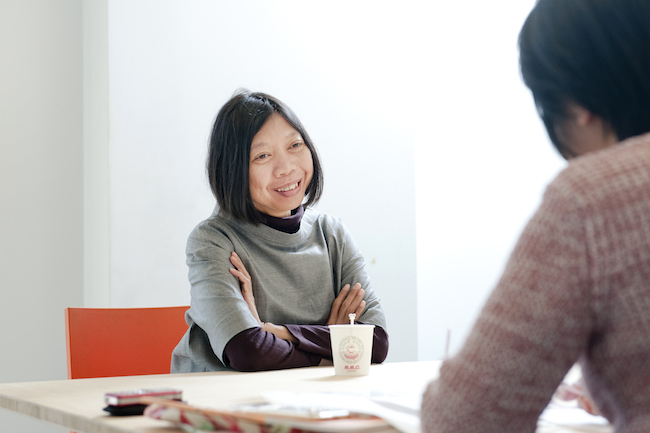 What is your response to the 1968 statement?
Helly: The 1968 statement said that Jakarta Arts Council should be a place for arts creations of all kinds. That included not only aesthetic works but also entertainment, but the condition was that the works had to be good in quality. So we started to investigate how to remap the activities of culture and the arts in Jakarta and how to use the limited budget in the limited, three-year term effectively. We first tried to clarify who the key persons/communities in our sector were, e.g. the main stakeholders. We investigated what they were doing and what was needed but nobody is doing it. We then shaped our program within this parameter: what is needed most but nobody is doing it. So our program ranges from workshops, research up to event-based ones. Among the big events, we continue to supervise the traditional large-scale projects such as Jakarta Theater Festival which has been running annually since 1974. Another example is the Jakarta Biennale which we inherited from our predecessors since it was framed as painting biennale in the late 1970s. It grew very big and international, so we recently decided to co-found a Foundation and make it more running independently. We have been working on a lot of things, but I think we should gradually return to programming for the Arts Centre and cultural and artistic consultation for the governor, which were the primary objective. We are still at the negotiation stage though.
That must have been a big change.
Helly: It sounds like a big project, but we counted on individual efforts a lot. There are a lot of problems. The arts community at large want us to drastically change things, but that's not easy. Fundamental change requires efforts and happens very slowly. It is important that there is a plenty of space for discussion, including for contestation. The current governor wants to reform arts institutions. How can we make them something that can be a good model for the citizens and the city? That also involves issues about the relationship between the cultural sector and tourist office. We are working hard, but it is not easy to work with bureaucrats. This is a learning process for us. For example, due to the presidential election last year, the delivery of our fund was so unusually delayed. How can that happen? We have to understand the processes of politics. Politicians don't know anything about what we're doing. So my colleagues started the lobbying process, instead of avoiding. In our part, we are studying how our city is managed from their perspective, and use this information on how to engage them in our respective areas of work.