ASIA HUNDREDS is a series of interviews and conference presentations by professionals with whom the Japan Foundation Asia Center works through its many cultural projects.
By sharing the words of key figures in the arts and cultures in both English and Japanese and archiving the "present" moments of Asia, we hope to further generate cultural exchange within and among the regions.
What Led Prim into the Art Business
―To start, could you tell me about your personal history?
Prim: I was born in Cambodia when two million other people were killed by Khmer Rouge. *1 Fortunately, I survived, thanks to my parents. I was too young to remember living through that time.
―Do you have a memory of your childhood in Cambodia?
Prim: I think the only memory that I have is the sound of bombing. I didn't really know what was happening, and didn't see the atrocities. It has been said that children whose parents were traumatized by war have the same trauma, but fortunately, I haven't experienced any symptoms.
When I was three years old, my parents took me across the border to a refugee camp in Thailand, and moved to Canada soon after. My first language is French, and I still think in French. I have considered myself Canadian since childhood, so I didn't have any notion of going home. However, life is unpredictable, and I feel that people are drawn back to the place they were born.
Completing my study, I decided to go to Cambodia, but I just intended to help my parents realize their dream of starting a business there. I studied international business management, and I was going to return to Canada and work on my MBA after staying in Cambodia for a year.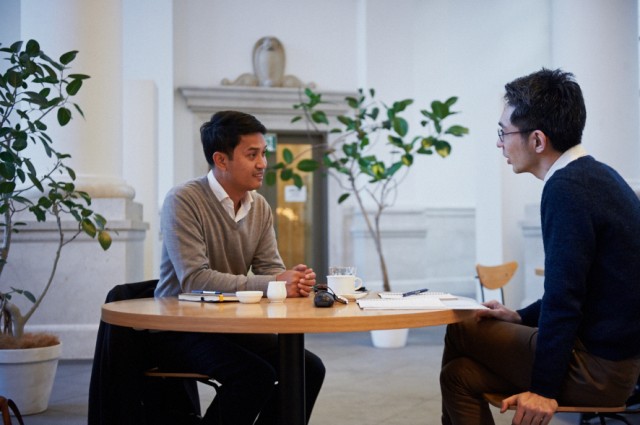 Photo: Jouji Suzuki
―What did you do in Cambodia first?
Prim: Upon arriving in Cambodia, I met the people who'd established Artisans Angkor in Siem Reap Province. It is a project for revitalizing traditional craft, and offering opportunities for vocational trainings to young people in rural areas. Young people who take part in the project can acquire skills, get jobs, and support their families. The project was supported by the EU, but they were thinking of its sustainability; they started looking for a new business model.
The founder heard that I had studied management and marketing, and asked me to work with them. I was only 22 years old at that time, and it was my first job. My role was developing new markets. I placed importance on tourism, which was growing in Cambodia, and made a business model for the project.
In 1998, when I started working at Artisans Angkor, the profit was $45,000 USD. In ten years, it grew to $10 million USD, and the project became a financially independent corporation through the support of the EU. Although it is formally a private corporation, it has a social vision of offering opportunities (e.g., vocational trainings and jobs) to young people. I wasn't aware of the concept of a "social enterprise" at that time, but I think it has become the most successful model of handicrafts in Southeast Asia.
Journey to His Birthplace
Prim: After a while, I experienced a big change when I visited the village in the suburb where I was born. Although I had already been living in Cambodia for ten years, I had not even thought of visiting the place where I was born, until my mother suggested it.
We arrived at the village, and old people who seemed to remember me came up to us. My mother told them, "He is a child of the war, the youngest one." And they warmly embraced me.
It is a small village, far from the city. For the first time in my life, I had the feeling that I was a native. They asked me, "Do you want to see the place where you were born?" So I followed them. Something familiar was revived within me—because of the heat and smell. An odor can vividly remain in one's memory. That was a feeling that I had never had before.
They stopped, and said, "There was a house here, where you were born." I felt as if I'd suddenly recovered all my memories. I had never imagined that I would have such a feeling.
That made me confident that I was a Cambodian, and I could do something for the country. I think that passion has been driving me and enabling my current activities. What I do is not a job; it is my passion. The journey was more fruitful than I expected; it helped me understand how I could contribute to the development of my home country.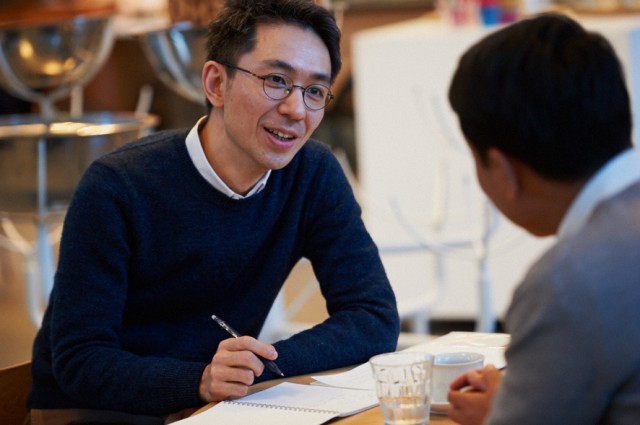 Photo: Jouji Suzuki
―Did that influence your work at Artisans Angkor?
Prim: After the journey, I quit working with Artisans Angkor. I might have accomplished something through my work there, but I wanted to do something else. I wanted to establish my own company. I was one of the founders and the deputy CEO, so people did not understand why I wanted to leave. However, I needed a change.
At first, I started importing construction materials from Korea. I knew there was a market for it, so I started trading. But I got bored soon. It was profitable, but it was not what I wanted to do.
Social Reform from the Point of View of a Businessperson
―Did you start working at Cambodian Living Arts soon after that?
Prim: I had already been in touch with the founder of Cambodian Living Arts since I returned to Cambodia. I was on the board of directors at one time, but I did not immediately become a staff member. When I started looking for something new, the founder asked me to help them, so I got involved in their projects.
Later, I visited a rural farming village to observe a traditional music class for young people. I did not understand why these poor, young people were seriously studying traditional music. I wanted to understand why, and noticed that they were not learning the skills for playing traditional music but the tradition that has been passed on for hundreds of years and skills for life.
In other words, I learned that the question was not what art was—but what art could give people. I came to think that it would be possible to increase the contributions of the citizens if we gave young people more opportunities to engage in art.
―That must have been a significant discovery.
Prim: Yes. When I had the feeling that I wanted to do something meaningful, the founder of Cambodian Living Arts offered me the position of Executive Director. I said that I could not work at an NGO, because I was from the world of business. My image of an NGO was people thinking they could change the world by holding hands and singing together. I tend to want to solve a problem in a very rational way, so I did not think my approach would fit an NGO.
However, the founder told me about social entrepreneurship. He said that the NGOs of the world were experiencing big changes, and the private sector would not be exempted from that.
For example, many people who studied business at Harvard are now working at a bank, a big enterprise, or a multinational corporation. And they are unhappy about their lives. Young people who want to do something different and make the world better have been moving to the nonprofit sector, and making innovations in nonprofit management. The charity model is dependent on volunteers, so it is not sustainable. Therefore, they create business plans and strategies, and rationally devise things to develop the social impact. That is social entrepreneurship.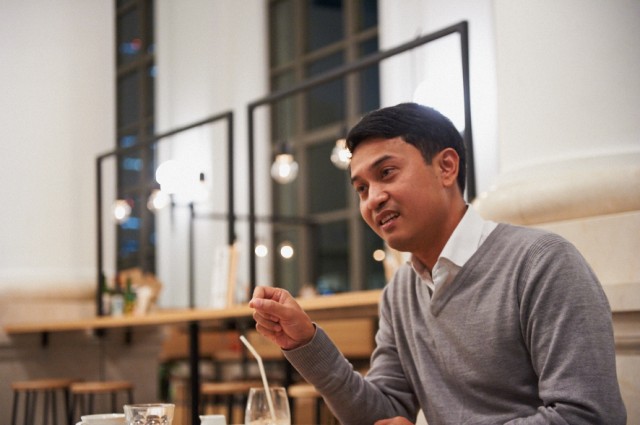 Photo: Jouji Suzuki
Prim: I learned about it and was very interested in it. I said I was from the world of business, but I also felt that business was not enough to fulfill one's life. So I talked with the board again, and told them that I wanted to do something new.
I think I was explaining why I was going to start working in culture and the arts, but eventually, I understood how important it is to find one's own roots. That made me strongly willing to contribute to my country.
---
*1 …An anti-government armed organization that existed from 1960 to the 1990s. Pol Pot led a massacre of a large number of opponents.