ASIA HUNDREDS is a series of interviews and conference presentations by professionals with whom the Japan Foundation Asia Center works through its many cultural projects.
By sharing the words of key figures in the arts and cultures in both English and Japanese and archiving the "present" moments of Asia, we hope to further generate cultural exchange within and among the regions.
Inspiration from the Asian audience and artists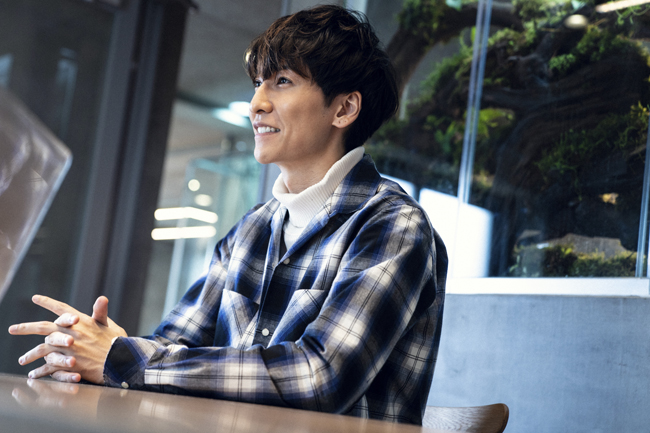 Tomonori Shiba (hereinafter, Shiba): It has been nearly 15 years since w-inds. performed overseas for the first time, hasn't it?
Keita Tachibana (hereinafter, Tachibana): That's right. We had our first overseas performance in Taiwan in 2004.
Shiba: Looking back on your activities thus far, was the overseas performance a kind of turning point for you?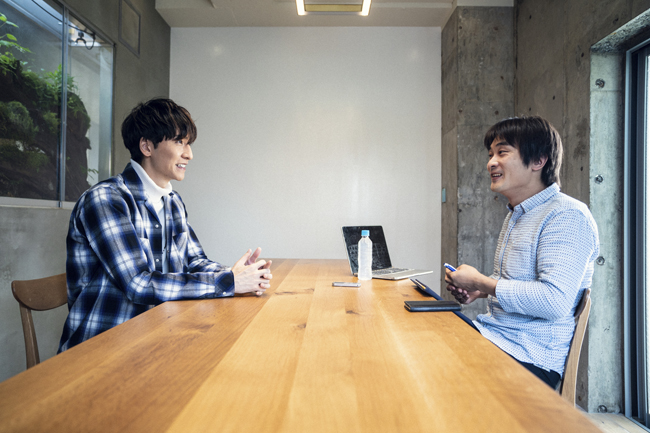 Tachibana: That was very big for us. Our current musicality and direction is all a result of breaking out into Asia. That first performance in Taiwan really changed the future for w-inds. in a big way.
Shiba: When you performed your first live concert overseas, what kind of stimulation did that provide?
Tachibana: When we first debuted, we had no thoughts of performing overseas. However, when we actually performed concerts we experienced that moment when music overcomes language barriers for the first time. I could feel the powerful energy that music possesses. Then we began getting invited to festivals and events, and performing music with various other artists really inspired me. I think our way of thinking was also changed by this.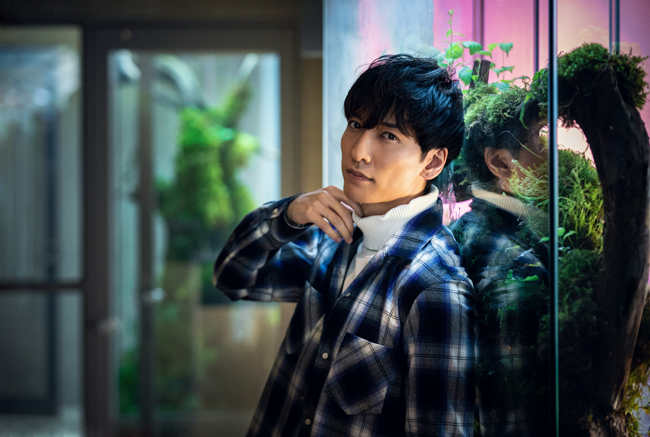 Shiba: You've performed in a variety of Asian countries. I'd like to hear your impressions of each country and region. How about Taiwan first?
Tachibana: There is a strong affinity for Japan in Taiwan. The people are very kind. They really love our music and study our culture. I always get the impression that they love us.
Shiba: How about Korea?
Tachibana: In Korea, I feel like what we want to do and what they want us to do are very close. We performed live there for the first time in 2006 and we added a dance break for the concert where we did some breaking, and the crowd went wild. I remember how happy that made me, personally. Performing there is really satisfying.
Shiba: The Chinese music scene is also changing recently. What is your impression there?
Tachibana: It is not only China's economy that is growing rapidly, but also their music. Before, there were not many dance & vocal groups or hip-hop groups, but now really cool groups are on the rise. I feel like that they are growing at a dizzying pace. Every year, every single time we go, really cool new artists have come onto the scene and when I see them I feel a little threatened.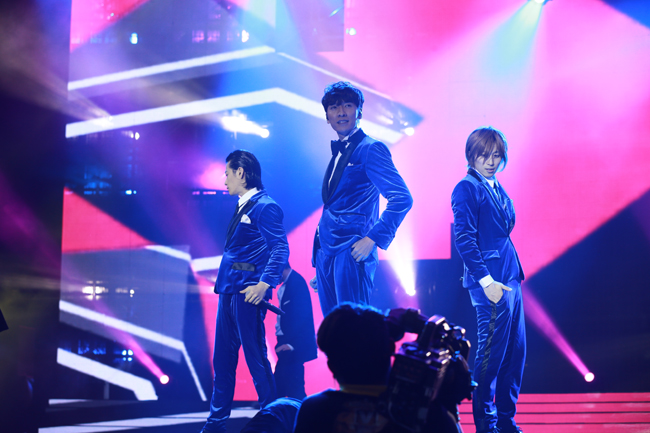 Shiba: How about the countries of Southeast Asia?
Tachibana: Recently we've had the opportunity to go to Vietnam most often. Vietnamese people are very warm. The first time we went, I felt the warmth from the audience, even among people who probably knew nothing about w-inds.. Even when you walk around town you can feel the people's kindness.
Shiba: Do you feel there has been growth in the Southeast Asian music scene?
Tachibana: Yes, there is an artist I met at an Asian festival that I became close with. Agnes Monica is a female solo artist. She sings and dances and is really super cool. Timbaland*1  has produced some of her sound, and she is very authentic.
*1 An American music producer and rapper. He is known for producing artists such as Aaliyah and Justin Timberlake releasing numerous No.1 American hits between the late 90's and 2000's.
Shiba: She performs under the name Agnez Mo, right? I happened to have the opportunity to listen to last year's album "X" and I remember being surprised at how sophisticated her sound was.
Tachibana: The first time I met her was in 2008 in Korea at the Asia Song Festival. We met again five or six years later and her musicality had become really sensational. We exchanged contact information and became friends.
Shiba: Is there anyone else you have your eye on?
Tachibana: There are so many people I think are really cool. Recently when we went to Vietnam I learned about the female artist, Đông Nhi. She looks like a model but performs hardcore Trap music.*2  She's really interesting.
*2 A genre born from hip-hop. It is characterized by heavy bass, an irregular beat, fast-paced snare drums and hi-hat cymbals.