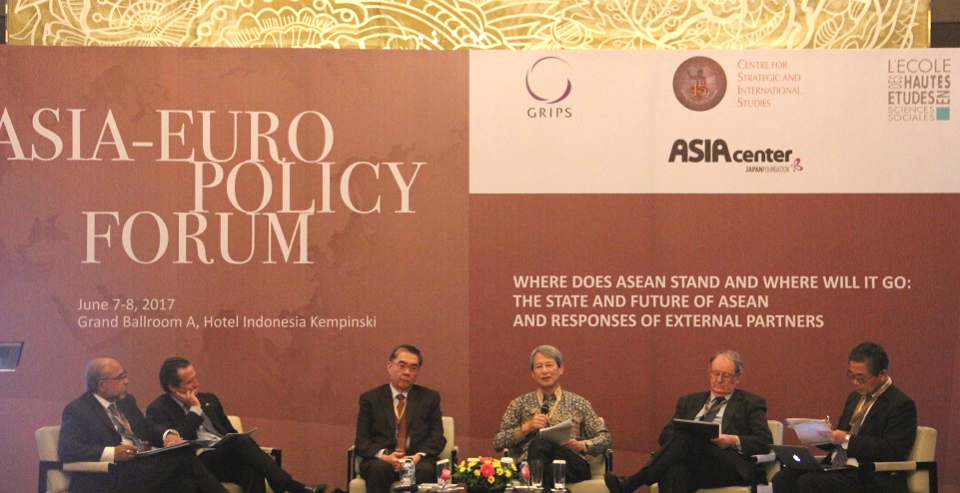 The Japan Foundation Asia Center inaugurated the Asia-Euro Policy Dialogue (AEPD), a trilateral policy research project, in collaboration with the National Graduate Institute for Policy Studies (GRIPS)/Grips Alliance. The project aims to encourage exchange among ASEAN countries, Europe, and Japan on Southeast Asia's current and future policy conditions. This project consists of the Policy Forum which is to be held annually and the Fellowship program for scholars and policy makers in the field.
On June 7th and 8th 2017, the 1st Asia-Euro Policy Forum was held in Jakarta, Indonesia. Under the theme of "Where does ASEAN stand and where will it go: the state and future of ASEAN and responses of external partners," government officials, experts from ASEAN, Japan, Europe, and other countries gathered to engage in an active discussion on the current and future policymaking in Southeast Asia.
From ASEAN countries, Indonesia's Vice President Yusuf Kalla, Foreign Minister Retno Marsudi, and Former Secretary-General of ASEAN Surin Pitsuwan delivered keynote speeches. From Japan, Professor Takashi Shiraishi (President, Institute of Developing Economies, Japan External Trade Organization) and Professor Akihiko Tanaka (President, National Graduate Institute for Policy Studies) attended the Forum, among other eminent scholars.
For more details on AEPD and the 1st Asia-Euro Policy Forum, please visit the following websites.
Asia-Euro Policy Dialogue
http://www3.grips.ac.jp/~aepd/en/gaiyo/
Policy Forum
http://www3.grips.ac.jp/~aepd/en/policy/syosai.html?id=45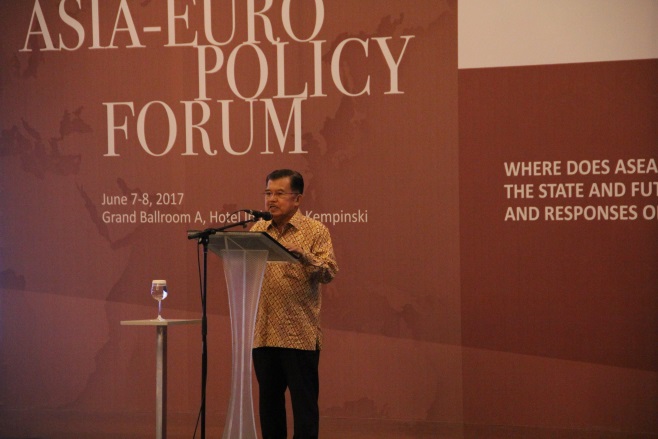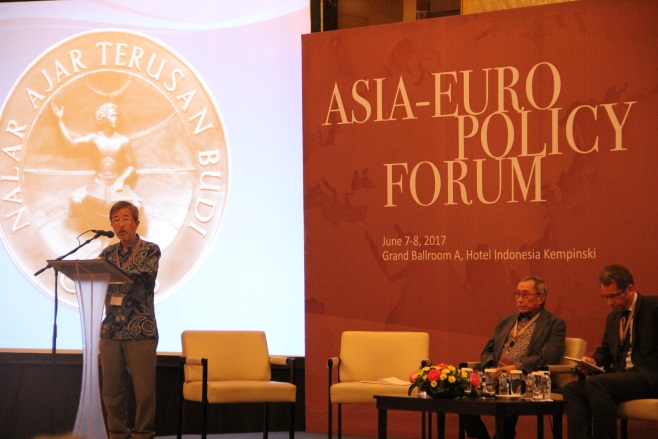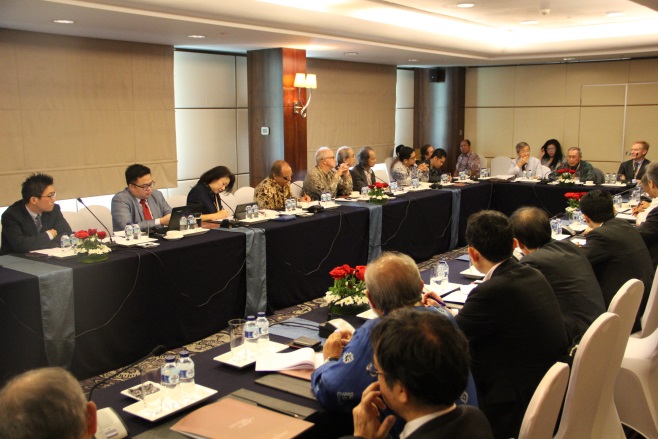 Audience listening to presentations and discussion