FUREAI NO BA is a public gathering space designed to facilitate cultural exchange and mutual understanding among Asian nations including Japan. It is open to anyone, particularly younger generations, to acquire information on culture, art and community in Asia and holds numerous events for people to meet together. There are FUREAI NO BA in three different cities in the Southeast Asian Region: Chiang Mai, Ho Chi Minh and Yangon.
FUREAI NO BA is operated with our co-organizers in each country.
What we do
Provide Information
Magazines, comic books (known as Manga), photo books and various Japan-related books are freely accessible.
Introduce culture and facilitate mutual understanding between Japan and other nations of Asia
We hold various participatory cultural events such as tea ceremony and Kimono dressing classes. We also host talk sessions, cinema screenings and seminars inviting special guests from Japan and other parts of Asia.
Provide opportunities for cultural exchanges between Japanese and locals
In order to facilitate mutual understanding between Japanese people and locals, we organize participative events such as sports events and excursions.
Transmit Information and networking
Through the official website and Facebook page, each FUREAI NO BA offers various information about Japan and Asia.
Japan Foundation Asia Center believes FUREAI NO BA will become a sustainable platform for people in Asia to interact with each other and facilitate mutual understanding within the Asian region.
This project in FY2017 and FY2018 is certified as beyond 2020 program.
Yangon (Myanmar)
FUREAI NO BA in Yangon has closed on March 2019.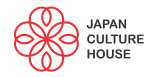 Co-organizer: MAJA (Myanmar Association of Japan Alumni)
Venue: Room- 322B, 2nd Floor, Building-C, Pearl Condo, Kabaraye Pagoda Road, Bahan Township,Yangon, Myanmar.
Access Googlemap
Tel: 09-459148405
E-mail: jch.yangon@gmail.com
Website: http://www.facebook.com/jch.yangon/
Opening hours: a.m.9:30-p.m.17:30 (Closed on Tuesday and public holidays)
Chiang Mai (Thailand)
FUREAI NO BA in Chiang Mai has closed on March 2019.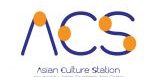 Co-organizer: Chiang Mai Art Conversation
Venue: 28/11 Nimmanhaemin Road, Suthep, Muang,
Access Googlemap
Chiangmai 50200
Tel: +66 53 222 324
E-mail: chiangmai.acs@gmail.com
Website: http://www.asianculturestation.cac-art.info/
http://www.facebook.com/AsianCultureStation/
Opening hours: a.m.11:00-p.m.19:00 (Closed on Mondays and Tuesdays)
Ho Chi Minh (Vietnam)
FUREAI NO BA in Ho Chi Minh has closed on March 2018.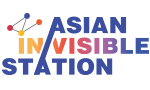 Co-organizer:Zero Station
Veneu: 12, road 43, Lam Van Ben Binh Thuan ward, District 7, Ho Chi Minh City
Access Googlemap
Tel: 0903 747 779 (Mr. Huy)
E-mail: zerostationvietnam@gmail.com
Website: http://zerostationvn.org/ga0/ais/
---