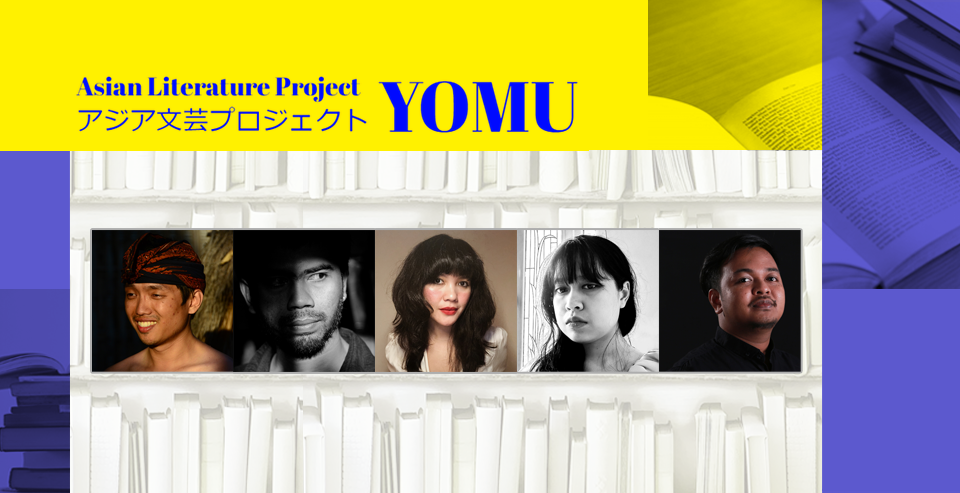 [Update]
March 11, 2022: "Literary Festivals in Indonesia" (Interview)
March 8, 2022: "Cemeteries Are Everyday Life"―Five Indonesian Writers Talk Pandemic Normality (Roundtable talk)
February 25, 2022: "We Are a Nation of Wounds" (Interview)
Portrayal of Today's Indonesia in Literature
From Indonesia, an archipelago of more than 14,000 islands boasting a diversity of regional cultures and livelihoods, the project has invited five up-and-coming authors to contribute newly-written works that reflect the era of the "new normal." These authors include Jakarta-based travel writer Agustinus Wibowo; Azhari Aiyub, a writer based in the autonomous province of Aceh in Sumatra, known for its Islamic government; Faisal Oddang, an author and poet from the island of Sulawesi; Intan Paramaditha, a native of Bandung, the capital of West Java province, who is now based in Australia; and Ziggy Zezsyazeoviennazabrizkie, one of the rising young authors from Lampung, Sumatra. We hope you will enjoy their unique short stories and essays.
Essays
Short Stories
Open Tribunal by Ziggy Zezsyazeoviennazabrizkie / translated by Stephen J. Epstein
On Sounds by Faisal Oddang / translated by Rara Rizal
All works were written in Indonesian.
Literary Arts Scene in Indonesia
---