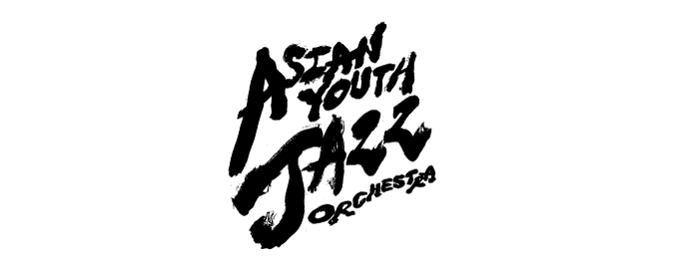 In summer 2015, young musicians from Japan and Southeast Asia will UNITE! A new JAZZ orchestra performances — shining with brilliant energy!
Asian Youth Jazz Orchestra 2015-2016 has finished the Final Concert!!
On 31 January, 2016, Asian Youth Jazz Orchestra has successfully completed the final concert!!!
In order to express our heartfelt gratitude to all the people who has engaged in and supported this two-year project, let us share some memories of AYJO!
Asian Youth Jazz Orchestra 2015-2016 Photo Page
AYJO 2015
The Asian Youth Jazz Orchestra (AYJO) is a multinational jazz orchestra that comprises 28 motivated young musicians from Japan, Indonesia, Philippines, Singapore, Thailand, and Malaysia through auditions held in Japan and the respective Southeast Asian countries. The Music Directors for AYJO are Osamu Matsumoto, a trombone player and jazz lecturer at a college of music who has composed and arranged numerous works for big bands and wind orchestras including the Yosuke Yamashita Special Big Band, and Mayuko Katakura, a female pianist who has come under the spotlight since graduating from Berklee College of Music and the Julliard School. Starting from mid-August for about 10 days, AYJO will undergo intensive rehearsals, and starting from mid-September commence a performance tour in Southeast Asia lasting for about a month, bringing with them a wide variety of music including JAZZ pieces created during the rehearsals, original pieces that harness the youthful sensitivities of the participating musicians, and new pieces provided by outstanding musicians. At the end of January 2016, the impressive results of their hard work will be presented in a concert in Japan. The valuable experiences that the participants gain through their AYJO activities will help them grow by leaps and bounds, and provide an excellent opportunity for developing the potential of those who will lead the next generation of musicians. The 28 young musicians will also deepen their bonds of friendship with one another through the rehearsals and concerts, and put their collective effort into creating music that resounds with a brilliant energy across Southeast Asia and Japan.
Members
AYJO is a multinational jazz orchestra that comprises 28 motivated young musicians from Japan, Indonesia, Philippines, Singapore, Thailand, and Malaysia through auditions held in Japan and the respective Southeast Asian countries. For more information please see below.
Asian Youth Jazz Orchestra
Japan Tour 2016
Tokyo, Japan
Date/Time
Thursday, 28 January, 2016 7:00 p.m(Open 6:30 p.m)
Venue
Tokyo / Meguro Persimmon Hall
Ticket Price
Advance Ticket 1,500 At the door 2,000 Students 500 *Please bring your student ID card on the day.
Ticket Booking
Public Sales : Saturday, 10/10/2015Advance Ticket:Tokyo Onkyo http://t-onkyo.co.jp

Ticket PIA 0570−02−9999 [P-Code: 273-933]
http://pia.jp/t/

Lawson Ticket 0570−084−003 [L-Code: 72303]
http://l-ticke.com

E Plus http://eplus.jp/

Students:
Please E-mail your name, address, Tel and number of tickets with the subject line "AYJO Tokyo Concert Reservation" to Planet Arts Co. (planet-order@planet-arts.co.jp)
Fukushima, Japan
Date/Time
Friday, 29 January, 2016 7:00 p.m(Open 6:15 p.m)
Venue
Iwaki / Alios, Iwaki Performing Arts Center Hall
Ticket Price
¥1,000 (All seats reserved)
Under 26: Free
*An entrance ticket required. Please refer to application to the Alios Ticket Center.
Ticket Booking
Public Sales: 24 or 31 October 2015
Alios Ticket Center TEL: 0246-22-5800
(10:00-20:00、Every Tuesday is regular closing day)
*Please make sure to dial the correct number.
Co-organizer
Alios, Iwaki Performing Arts Center
Miyagi, Japan
Date/Time
Sunday, 31 January, 2016 3:00 p.m (Open 2:30 p.m)
Venue
Shichigahama / Shichigahama Kokusaimura Hall
Ticket Price
¥1,000 (All seats reserved)
Under 26 : Free
Ticket Booking
Public Sales : Saturday, 05 Dec 2015
Shichigahama Kokusaimura TEL: 022-357-5931
Ticket PIA TEL:0570-02-9999 [P Code:282-798]
Lawson Ticket TEL:0570-084-002 [L Code:25408]
Co-organizer
Shichigahama Kokusaimura
ASEAN Tour 2015
Jakarta, Indonesia
| | |
| --- | --- |
| Date/Time | Thursday, 17 September, 2015 8:00 p.m(Open 7:30 p.m) |
| Venue | Graha Bakti Budaya (TIM) |
| Contents | Concert |
Jogjakarta, Indonesia
| | |
| --- | --- |
| Date/Time | Sunday, 20 September, 2015 8:00 PM(Open 7:30 p.m) |
| Venue | ISI Concert Hall |
| Contents | Concert |
| | |
| --- | --- |
| Date/Time | Monday, 21 September, 2015 |
| Venue | ISI Multipurpose Hall |
| Contents | Exchange Program |
Manila, Philippines
| | |
| --- | --- |
| Date/Time | Thursday, 24 September, 2015 |
| Venue | University of Philippines |
| Contents | Exchange Program |
| | |
| --- | --- |
| Date/Time | Saturday, 26 September, 2015 8:00 p.m(Open 7:30 p.m) |
| Venue | Meralco Theater |
| Contents | Concert |
Singapore
Date/Time
Wednesday, 30 September, 2015 8:00 p.m(Open 7:30 p.m)
Venue
Victoria Concert Hall
Ticket Price
Concert
Ticket Booking
SISTIC website http://www.sistic.com.sg/events/ayjazz0915
SISTIC hotline +65-6348-5555
Co-organizer
Japan Creative Center, Embassy of Japan in Singapore
Bangkok, Thailand
| | |
| --- | --- |
| Date/Time | Friday, 2 October, 2015 |
| Venue | Aksra Theatre King Power |
| Contents | Exchange Program |
| | |
| --- | --- |
| Date/Time | Sunday, 4 October, 2015 8:00 p.m(Open 7:30 p.m) |
| Venue | Aksra Theatre |
| Contents | Concert |
Kuala Lumpur, Malaysia
Date/Time
Wednesday, 7 October, 2015 6:30 p.m(Open 6:00 p.m)
Venue
Dewan Filharmonik PETRONAS
Ticket Price
Concert
Ticket Booking
The Box Office Dewan Filharmonik PETRONAShttp://tickets.mpo.com.my/calendar/2015-10-7 PHONE: +603-2051 7007
FAX: +603-2051 7077 dfp_boxoffice@petronas.com.my
Co-organizer
Dewan Filharmonik PETRONAS