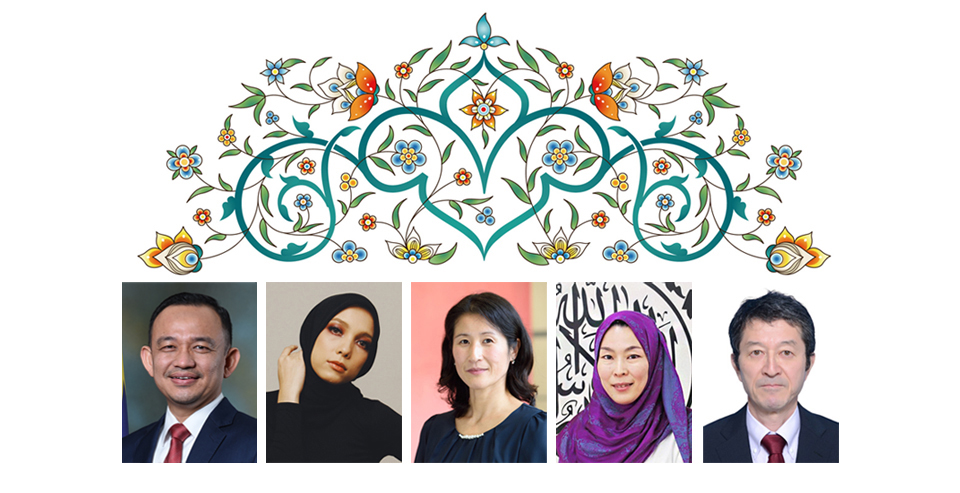 UPDATE (Tuesday, February 25, 2020)
Due to the spread of novel coronavirus (COVID-19) in Japan, the Japan Foundation Asia Center has made the decision to postpone the symposium.
We apologize for the inconvenience and disappointment this may cause to those who had hoped to attend the symposium and had already pre-registered. We thank you for your understanding and cooperation.
Japan is now going through a major social transformation resulting from the increasing number of visitors from abroad and demographic changes among others. It is anticipated that more than 30% of the world's population will believe in Islam by around 2050. This suggests that it will become increasingly important for the Japanese public to be familiar with Islam, a religion and moreover a lifestyle of people of the religion.
The Japan Foundation has organized a program to invite young Muslims from Southeast Asian countries to promote mutual understanding between Japan and the region through Islam. As a follow-up of the previous endeavors, the Japan Foundation Asia Center will hold a symposium on Islam in Southeast Asia and its implication to Japanese society.
Starting with a keynote lecture on Islam in Southeast Asia, where about half of the world's Muslim population live in, the symposium will explore how Islamic values have been represented in Muslim's lifestyle in the region. It will also look at the state of Muslims living in contemporary Japan. The presentations will be followed by a panel discussion on how we can move forward to realize a society that is more tolerant of diversity, referring to Southeast Asia's long experiences of enjoying a profound level of multi-cultural environment.
Exchange with Southeast Asian Muslim Youth (TAMU/Talk with Muslims series)
↓Click to enlarge [JPEG:3MB, 3MB]
Event Details
Date
and
Time
5:00p.m.-8:00p.m., Thursday, 27 February (Doors open at 4:30 p.m.)
Venue

Iwasaki Koyata Memorial Hall, International House of Japan Access
5-11-16 Roppongi, Minato-ku, Tokyo Googlemap

Language
Japanese and English (with simultaneous interpretation)
Admission
Free (registration required)
Registration
Please send an e-mail titled "TAMU symposium on Feb. 27" to TAMU_lecture@jpf.go.jp with your name, affiliation and e-mail address. If you are applying for more than one person, please enter the information of all.
Inquiries
Please e-mail your inquiries to TAMU_lecture@jpf.go.jp
Program

*Presentation title is subject to change.

4:30 p.m. Doors open

5:00 p.m. Opening remarks (The Japan Foundation)

[Introductory remarks]
Dr. Ogawa Tadashi, Professor at Faculty of Letters, Atomi University
[Keynote speech]
"Distinctive Features of Islam in Southeast Asia"
Dr. Maszlee Bin Malik, Former Minister of Education, Malaysia
[Presentations]

"Faith and Attire: Women in Search of Islamic Values in Indonesia"
Dr. Nonaka Yo, Associate Professor at Faculty of Policy Management, Keio University
"Where Faith Intersects with Creativity"
Ms. Jenahara Nasution, Creative Director / Modest Fashion Designer
"Muslims living in Contemporary Japan"
Ms. Essaadi Miwa, Secretary General of Shizuoka Muslim Association

<Break>

7:10 p.m. Q&A and panel discussion
Moderator: Dr. Ogawa Tadashi

Organizer
Japan Foundation Asia Center
Related Event 1 
Event Canceled
At the symposium, works of <JENAHARA>, the self-titled fashion label started by Jenahara Nasution will be displayed. Please enjoy her modern and stylish taste of modest fashion. You can also try on hijab (a veil worn by some Muslim women) designed by Jenahara.
Related Event 2 
Event Canceled
Dr. Maszlee Bin Malik will deliver a lecture titled "MALAYSIA in 2020, WHAT'S NEXT?" at Waseda University on Friday, 28 February. Details are as follows:
Date and time: 2:00 – 3:30 p.m., Friday, 28 February, 2020
Venue: Build. 19 Room 711, Graduate School of Asia-Pacific Studies Waseda University Access
Language: English
Registration: Registaration form
Organizer: Waseda University
Profile of Speakers
Maszlee Bin Malik
Former Minister of Education, Malaysia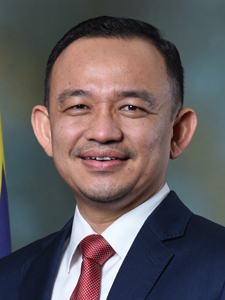 19th Education Minister of Malaysia and Member of Parliament for Simpang Renggam. Dr. Maszlee received his PhD on Good Governance from the School of Government and International Affairs, University of Durham, UK and has taught at the International Islamic University for Malaysia for nearly ten years. During his time in academia, he committed to helping students remain globally competitive in an era of vast technological change and globalization, and continued his efforts as Minister of Education to equip students with the digital literacy required to master the tech-driven future through #STEM4ALL campaign. During his time in the cabinet, he also pioneered to improve the access and quality of education for marginalized and disadvantaged communities. He firmly believes that true positive and sustained change in education requires the involvement of impacted stakeholders on the ground and exemplified this through his constant engagement with students and teachers. With Dr. Maszlee's rare mixed heritage of Hakka Chinese and Malay, appreciating diversity is second nature to him. His efforts to scale up cultural cohesion and unity in education involved overseeing the review of the national curriculum to embed cross-cultural values such as love, happiness, and mutual respect, which he believes are fundamental values of diverse Malaysian community.
Jenahara Nasution
Creative Director / Modest Fashion Designer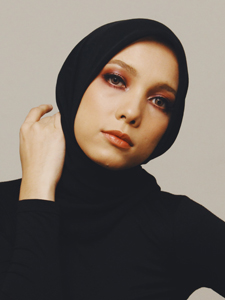 Nanida Jenahara Nasution is one of Indonesia's most renowned fashion designers, particularly in the area of modest fashion, and one of the most influential figures amongst Indonesia's modern hijabis. Since starting her self-titled fashion label JENAHARA in 2011, she has successfully made a name for herself in Indonesia's and international fashion scene through numerous runway shows and collaborations. Jenahara is also known for her role in actively campaigning women empowerment. Through her fashion label and personal social media platforms, she constantly encourages modern women to look after themselves and their family, as well as to make positive changes in their communities. A member of the founders and first president of Hijabers Community - now one of the largest community for Muslim women in Indonesia. This year, Jenahara is extending her personal image as a fitness and wellness enthusiast by releasing regular contents on workout routines, clean-eating tips and recipes, as well as beauty-related contents that are applicable for modern hijabis like herself. She hopes to influence her followers to be informed about the choices they have and to live a healthier and happier life for themselves, their family, and their communities.
Nonaka Yo
Associate Professor at Faculty of Policy Management, Keio University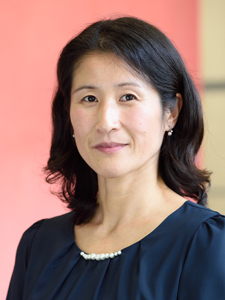 Dr. Nonaka received her Master's degree on the Recent Movement for Jilbab among Secular High-educated Muslim Women in Indonesia in 2005 and got her PhD on the History and Thoughts of Student Dakwah Movement in Indonesia in 2011 both from the Graduate School of Media and Governance, Keio University. Her research interests includes Muslim's lifestyle in Indonesia and Southeast Asia especially among women and young people. She has studied them from the various aspects including women's fashion, student Islamic movement, Islamic novels and films, the Halal issues, etc. Her major publications are Muslim Fashion in Indonesia – Why did the veils of Indonesian muslimah become colorful? (in Japanese, Fukumura Shuppan, 2015) and "Islamic Novels: Popularizing Islamic Values", Aiko Kurasawa and William Bradley Horton eds. Consuming Indonesia – Consumption in Indonesia in the Early 21st Century: 193 – 215, Jakarta: Gramedia, 2015.
Essaadi Miwa
Secretary General of Shizuoka Muslim Association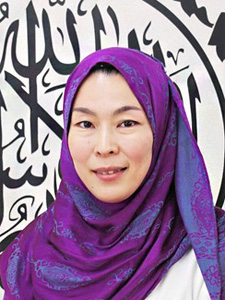 Ms. Essaadi received her Master's degree on Public Administration from the Graduate School of Portland State University, U.S.A. She became a Muslim at the age of 24. While raising her 4 children in Japan, she has been actively involved with society as a Muslim advocate via various seminars and events introducing Islam and real life of Muslims. She also focuses on the fields of inbound tourism, halal food and diversity living. President of i.SOLUTIONS, a private business to propose various services and product development for Muslim living in Japan. She also serves as Shizuoka Fuji-no-Kuni Tourism Promotion Advisor.
Ogawa Tadashi
Professor at Faculty of Letters, Atomi University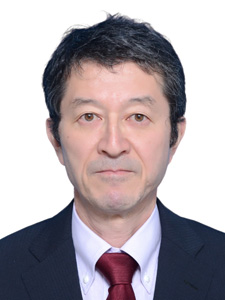 Since entering the Japan Foundation in 1982, Dr. Ogawa has been engaged in international cultural exchange for the enhancement of mutual understanding between Japan and other countries. He successively held various posts including Director General at the Japan Foundation in New Delhi and in Jakarta before joining Atomi University in 2017. His research covers international cultural exchange policy, contemporary cultures in Asia and comparative religion and sociology. He has written several books and articles on international politics, particularly focusing on the Islamic world.