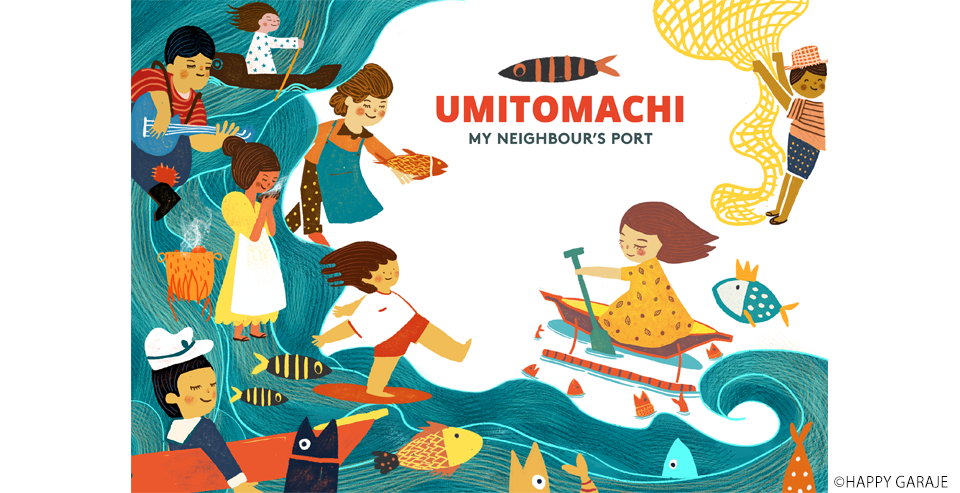 The video recording of the event is available on pensea's Facebook.
"UMITOMACHI My neighbour's port", co-hosted by Japan Foundation Asia Center and General Incorporated Association pensea, is an international exchange project that connects Kesennuma, Miyagi Prefecture with local ports in four countries and regions: Indonesia, the Philippines, and Taiwan. For the 5th event of this project, under the theme of "Sea and Music", people in four ports in Asia-Kesennuma, Sulawesi (Indonesia), Cebu (the Philippines) and Hualien (Taiwan) – connect online and interact with each other. Music strongly reflects the climate and history of a place. The musical expression varies greatly depending on the background, emotions, and thoughts of the player. Music is also a universal method of expression and communication that transcends national borders and languages.
At a coffee shop in Kesennuma where local residents gather as a place of social interaction, participants will communicate with their hearts, sharing the music played in each port town. (Online participation via Zoom is also available.)
Event Details
Date & Time
January 23, 2022, 12:30 p.m.–4:00 p.m.
(Online participation starts at 1:00 p.m.)
Venue

Kuru Kuru Kissa Utsumi (2-2-9, Yoka-cho, Kesennuma City, Miyagi, 988-0084, Japan) Google Map

Language
Japanese and English (interpretation available)
Guest
SATO Ken (Representative of NPO Peace Jam)
KJ Tien (Kuan Jun Tien) (vocalist/guitarist)
Theory of Discoustic (fork band)
Karl Lucente (musician)
Navigator
Athina Dinda N. Ibrahim (Indonesia / online media writer, CAST Foundation staff)

Johanna Velasco Deutsch & Mark Deutsch (Organizer (Representative), Happy Garaje Studio)

Jing Liao (Taiwan / Representative of Carrot Ninjin Corporation)
SUZUKI Ayumi (Japan/ CEO, Director of pensea)

Fee
Free of charge
Registration
To be informed on pensea Facebook
* Registration deadline: Sunday, January 23, 2022, by 11:00 a.m. (JST)
Organizer
The Japan Foundation Asia Center, General Incorporated Association pensea
Contact
The Japan Foundation Asia Center, Arts, Culture and Exchange Section 2
Tel: 03-5369-6045, E-mail: ab2@jpf.go.jp
Guest speakers
SATO Ken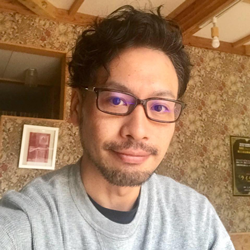 After the Great East Japan Earthquake in 2011, he established Peace Jam, a non-profit organization in 2012. Since then, he has been active in community revitalization and town planning, mainly in Kesennuma. He focuses on supporting employment for mothers and children, creating opportunities for women's activities, and revitalizing the economy after the earthquake. As a representative of a community revitalization organization, in 2012 Peace Jam was awarded the 5th International Microfinance Awards Planet Finance (founded by Jacques Attali).
KJ (KJ Tien)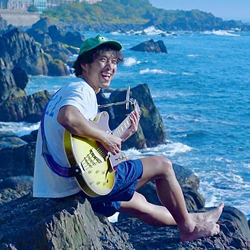 KJ Tien (Kuan | Jun Tien) is a vocalist and guitarist active in Taiwan. He is a singer/songwriter active in the surf music scene. KJ has won many music awards since he was a student and caught the attention of record companies. In 2008, KJ was selected as one of the "Super Idols" in a Taiwanese TV audition program, and officially started his career as an artist. His music includes folk, vintage rock, and R&B styles, which he expresses with an electric guitar and percussions made from litter he finds during beach cleanups.
Theory of Discoustic (TOD)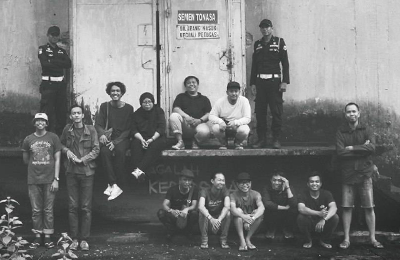 Theory of Discoustic is a folk band formed in 2010 by long-time friends of university in Makassar, Indonesia. The band has not only been blending Indonesian traditional music emphasis with electronic beats and ambient into their arrangements but also capturing multifarious of Indonesian mythology and history into the lyrics. Members are Dian Megawatts (vocals, keyboards), Fadly FM (bass, vocals), Ade (keyboards, vocals), Anca Kurrek (drums), Nugraha (guitar) and Reza Enem (keyboards, guitar, recording producer).
Karl Lucente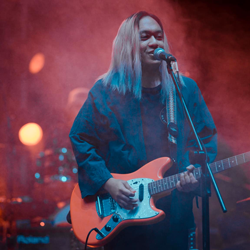 Karl Lucente is a musician born in a musical family in Biliran, the Philippines. He tested the water of Cebu's music scene by forming numerous indie rock bands including his first band "Honeydrop" in 2010. The success of Honeydrop pushed him to explore numerous other musical directions. His bands have played numerous gigs around the Philippines and have been featured in many media such as NME asia and CNN. Currently, Karl is the vocalist and guitarist of popular synth-pop duo Mandaue Nights.