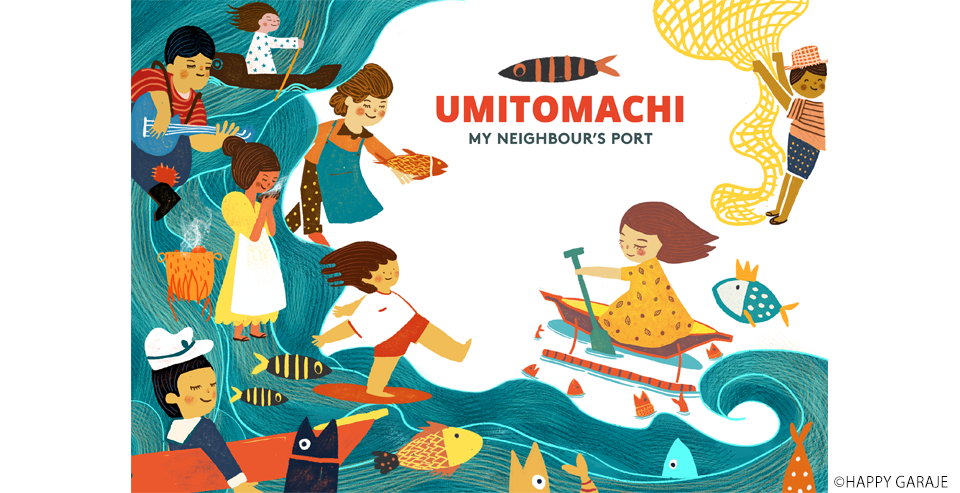 The Japan Foundation Asia Center, in collaboration with General Incorporated Association pensea, is implementing the project "UMITOMACHI My neighbour's port" from October 2021 to February 2022. In this project, we connect Kesennuma city, Miyagi prefecture with port towns in Indonesia, the Philippines, and Taiwan online, and hold multiple exchange meetings and a mini-festival.
Kesennuma is a city with a rich international flavor where many people from overseas live. The city has also long been connected to the world through the Kesennuma port, which is one of the most famous fishing ports in Japan.
Japanese and non-Japanese residents in Kesennuma, as well as people living in other Asian cities, connect online with the keyword "port", and expand the network by sharing the history, lifestyles, and culture of each region that has a deep connection with ocean.
[Project details]
UMITOMACHI My neighbour's port Website
Presenters/Hosts
Indonesia (Jakarta)
Athina Dinda N. Ibrahim (digital media writer, staff of CAST Foundation)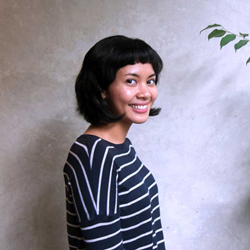 Athina Dinda N. Ibrahim moved to different countries since she was little which made her more curious about different cultures. Through culture, she became interested in art and design and started as a writer working in an online media before venturing into creating and managing arts programs in a cultural relations organization. Now, she works in a culture, art, science, and technology organization focusing on community-based innovations.
She is invested in cultural storytelling and is interested in a creative ecosystem in Indonesia through understanding the impact of culture and design.
Philippines (Cebu)
Johanna Velasco Deutsch & Mark Deutsch (Organizer (Representative), Happy Garaje Studio)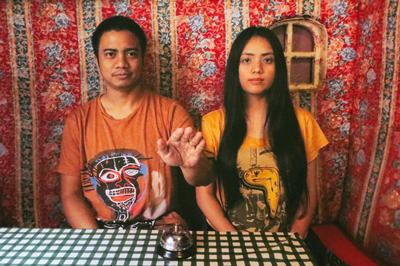 Hello, we are Johanna Velasco Deutsch and Mark Deutsch, artists and designers from Cebu, Philippines. We work together under the name Happy Garaje. We do many different things including graphic design, painting, toymaking, and illustrating picture books. We like creating objects and experiences that encourage people to dream, to play, and to tell stories. We enjoy working with people from near and far and especially love doing projects that involve the community, like the Tropical Futures Forum, Cebu Design Week, Cebu Literary Festival, and the One Town One Product Program. In 2019, we were very lucky to be invited as designers-in-residence for DOOR to ASIA in Bataan. That same year, we visited Rikuzentakata for the Hakoneyama Festival and also got to see Kesennuma where we met many wonderful people.
Taiwan (Hualien)
Jing Liao (President, Carrot Ninjin Corporation)
I'm from Taiwan Hualien. I was studying at Keio University Graduate School from 2016 to 2018.The theme of the research is to revitalize the community through art travel. In 2017, I participated in Door to Asia Tohoku and worked in Kesennuma.Team Yokotaya Main Store!
I love art photography. Recently, I made a 2022 photo calendar connecting Japan and Taiwan. I'm studying the family business while activating the community on my way home. My grandmother's vacant house was remodeled and used as a studio. I started my own business in 2019. Carrot Ninjin Corporation (founders are Nin and Jin). Now I am active in art PR, Taiwan collaboration activities, and Taiwanese brand select shops for Japanese.
Japan (Kesennuma)
SUZUKI Ayumi (CEO, Director of pensea)
Born in Kesennuma, Miyagi prefecture. She studied design in high school in Sendai, Miyagi prefecture and continued on to an art university in Yamagata. After graduation, she worked as a successful designer for packages and for fashion goods/accessories in Tokyo. She has been designing packages for the local products and also working as a web designer since 2013 when she returned to Kesennuma. In 2017, She started a design company pensea and she also has been providing design education to children in the community.
Co-organizer
General Incorporated Association pensea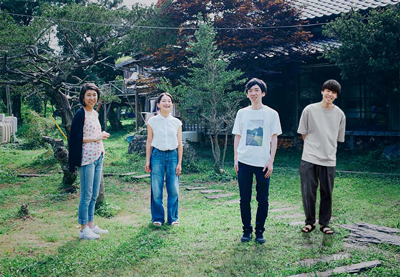 With the theme of "A world where everyone can express themselves freely", pensea started as a design office in 2014 in the wake of the Great East Japan Earthquake in 2011. In 2017 they launched a design education project for children in order to make it sustainable as the importance of design in rural areas increases further. They are working with NPOs and companies to create a system where children's designs can be used by adults in the community.
UMITOMACHI My neighbour's port Related events
UMITOMACHI Part 1 "Sea and Food": Sunday, October 24, 2021
UMITOMACHI Part 2 "Sea and Marine Sports": Saturday, November 20, 2021
UMITOMACHI Part 3 "Sea and Art & Design": Sunday, December 19, 2021
UMITOMACHI Part 4 "Sea and Holiday Events": Monday, January 3, 2022
---