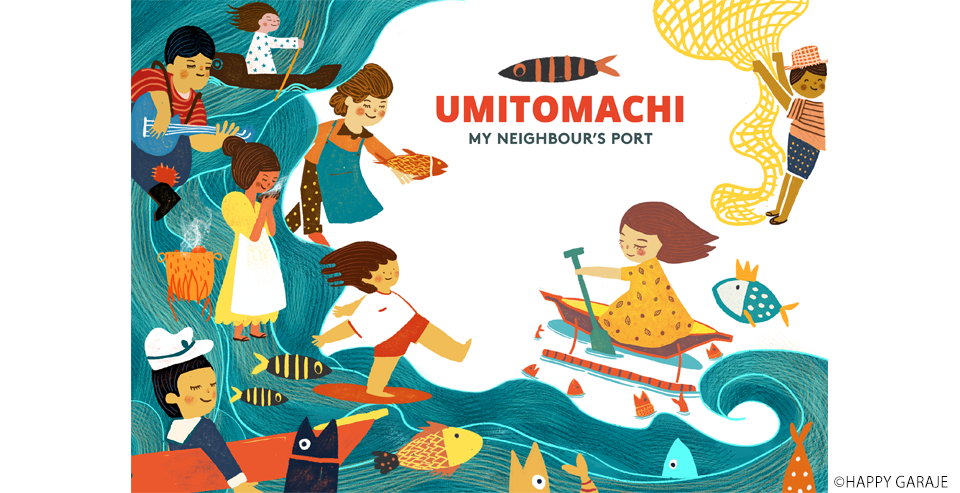 The video recording of the event is available on pensea's Facebook.
"UMITOMACHI My neighbour's port", co-hosted by Japan Foundation Asia Center and General Incorporated Association pensea, is an international exchange project that connects Kesennuma, Miyagi Prefecture with local ports in four countries and regions: Indonesia, the Philippines, and Taiwan. Through five exchange events under the themes of "Sea and Food," "Sea and Marine Sports," "Sea and Art & Design," "Sea and Holiday Events" and "Sea and Music," people have connected and expanded the network of communication while sharing the history, lifestyle, and culture of each area that has a strong relationship with the sea.
As a wrap-up of the project, we will hold an online mini-festival "JOURNEY to UMITOMACHI" on Sunday, February 13th. Connecting Kesennuma with Sulawesi (Indonesia), Cebu (Philippines), and Hualien (Taiwan) we will hold an online workshop to expand the themes and contents of previous UMITOMACHI events and create more opportunities for learning and interacting.
Event Details
Date & Time
February 13, 2022, 11:00a.m.—5:00p.m. (JST)
Language
Japanese and English (interpretation available)
Navigator
Athina Dinda N. Ibrahim (Indonesia/ online media writer, CAST Foundation staff)
Johanna Velasco Deutsch & Mark Deutsch (Philippines / Organizer (Representative), Happy Garaje Studio)
Jing Liao (Taiwan / Representative of Carrot Ninjin Corporation)
Ayumi Suzuki (Japan / CEO・Director of pensea)
Guest
Ken Sato(Representative of NPO Peace Jam)
KJ Tien (Kuan Jun Tien) (vocalist/guitarist)
Olivia Duque (chef)
Admission
Free of charge
Registration
To be informed on pensea Facebook
Registration deadline: Saturday, February 12, 2022


* The event will also be live-streamed on pensea's Facebook.

Organizer
The Japan Foundation Asia Center, General Incorporated Association pensea
Contact
The Japan Foundation Asia Center, Arts, Culture and Exchange Section 2
Tel: 03-5369-6045, E-mail: ab2@jpf.go.jp