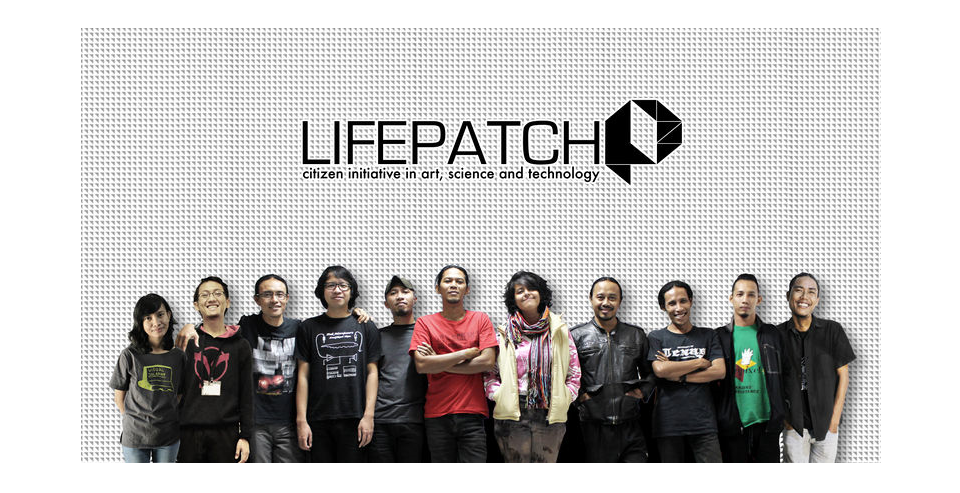 Arts, Sciences, Technology, and Lifepatch
Experience their Practices at the NTT InterCommunication Center [ICC]
The Japan Foundation Asia Center organizes a wide range of progr a.m.s focused on contemporary art trends related to media art, technology, and information spaces. As part of this, it has partnered with leading media art institution NTT InterCommunication Center [ICC] to present 'Media Conscious' in Asia, an exhibition exploring the role and uses of media and technology in contemporary art in Japan and other Asian nations.
In order to showcase the varied activities of artists and engineers around the world influenced by the spread of the Do-It-Yourself and biopunk movements, online platforms, and open-source hardware, this exhibition focuses on the representative works of Lifepatch, a collective formed in 2012 in Yogyakarta, Indonesia. Comprised of scientists, progr a.m.mers, designers, artists, and curators, Lifepatch harnesses digital technology to create art projects that raise questions about society and work to cultivate a new generation of talent. It has attracted considerable international attention, winning an honorary mention at Prix Ars Electronica 2014 in the Digital Communities category. The exhibition is divided into two periods across almost six months, featuring exhibits, workshops, and talks that comprehensively present the collective's activities.
The exhibition title is derived from two Indonesian words, rumah and hal a.m.an, meaning home and yard/garden, though they also imply, respectively, not simply a physical structure for residence but a place where the activities of individuals can appear, and a space where the private and the public can be connected or separated. In Indonesia, many artist collectives use private homes as the bases for their public activities. As such, rumah and hal a.m.an can be additionally interpreted as platforms for cultural and creative ideas and practice. Considering also Lifepatch's ethos of Do-It-With-Others (DIWO) that is rooted in the community culture of Indonesia, as well as the diverse ways to communicate available in the information society, rumah and hal a.m.an can evolve further to take on multi-layered functions.
The exhibition takes on the form of the rumah and hal a.m.an, hosting exhibits, workshops, and talks to present the wide-ranging activities of Lifepatch. Serving as another rumah hub for the collective, and as a hal a.m.an linking their work with the outside world, the exhibition space organically changes to match their activities and develops into an installation in its own right from which Lifepatch's ideas and methodologies emerge.
Artist
Lifepatch - citizen initiative in art, science and technology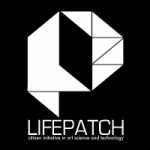 Lifepatch is a cross-disciplinary community formed in 2012. Based in Indonesia and launched by citizens involved in the arts, science, and technology, Lifepatch brings together practitioners to ex a.m.ine, explore, and develop socially engaged projects related to technology, natural resources, and human resources in the local area. The collective also creates installations for art festivals, including the Jakarta Biennale and Biennale Jogja. Lifepatch believes that citizens' initiatives should allow diversity in practice and encourage the creativity of members through collaborative activities. As such, the collective operates with a Do-It-Yourself (DIY) and Do-It-With-Others (DIWO) ethos in its practice in order to stimulate new systems and styles of living and working that develop out of the creative process of individuals and communities, and the interaction between individuals in community projects.
Lifepatch's members aspire to fulfill their mission of bettering the develo p.m.ent of human resources and local natural resources, building bridges between domestic and international collaboration, and providing open access to research sources and project results. For this reason, Lifepatch's activities were initially implemented online.
Lifepatch is also conscious of the importance of space as a hub to work, conduct activities, and interact cooperatively with individuals and communities. Such a place becomes a space for mutual learning, discussion, and meeting, and also serves as a physical home for the collective. From this base, Lifepatch organizes workshops experimenting with fermentation technology, progr a.m.ming, and hardware hacking. In addition to running its own studio, the collective works with the Hackteria network, such as hosting HackteriaLab 2014, a multidisciplinary, open-source meeting in Yogyakarta focused on BioArt, ecology, and technology.   http://lifepatch.org/
About the Exhibition
Exhibition
Title
 Lifepatch  Rumah and Hal a.m.an (Home and Yard)
'Media Conscious' in Asia
Exhibition
Period
November 1, 2016–March 12, 2017
First Period: "Rumah: collective practice in using private space"
Date: November 1–December 28, 2016
Lifepatch members: Timbil Budiarto, Wisnu Wawies, Agung Geger
Second Period: "Hal a.m.an: collective activities and strategies"
Date: January 5–March 12, 2017
Lifepatch members: Andreas Siagian, Adhari Donora, Dholy Husada
Hours
11:00 a.m. - 6:00 p.m.
Closed
Mondays (If Monday is a holiday, then Tuesday), The year-end and New Year Holidays (December 29 to January 4), Maintenance day (February 12),
Venue
NTT InterCommunication Center [ICC] (Tokyo)
Tokyo Opera City Tower 4F, 3-20-2 Nishishinjyuku, Shinjuku-ku, Tokyo 163-1404 Japan ≫Access
Admission
Free
Organized
by
The Japan Foundation Asia Center 
NTT InterCommunication Center [ICC] 
Related Events
Title
Lifepatch × Hackteria × Bioclub "J a.m.U Party"
Date & Time
February 10  6:00 p.m.–9:00 p.m.
Venue
Loftwork COOOP
Dogenzaka Pier 10th Floor, 1-22-7 Dogenzaka, Shibuya-ku, Tokyo 150-0043 ≫Access
Admission
free
Capacity
30 persons (Pre-registration required)
Registration
Go to FabCafe MTRL view.
https://mtrl.net/shibuya/events/bioclub_j a.m.u-party/
Lecturers
Andreas Siagian, Adhari Donora, Dholy Husada (Lifepatch)

Marc Dusseiller (Hackteria)
Georg Tremmel (Bioclub/BCL)

Planning
BioClub
Title
Artist Talk 
Date & Time
February 11, 2017   3:00 p.m.–
Venue
NTT InterCommunication Center [ICC]  ICC 4F temporary stage
Speakers
Andreas Siagian, Adhari Donora, Dholy Husada, Nur Akbar Arofatullah (Lifepatch)

Marc Dusseiller (Hackteria)

Guest: Akihiro Kubota (Professor, Faculty of Art and Design, T a.m.a Art University)
* English-Japanese simultaneous inter presentation available
Title
BioClub × Lifepatch Special Workshop (Organized by Bioclub)
Hiraku Ogura "Fermentation Workshop" & Lifepatch "Dyed fabric Workshop"
Date & Time
February 12, 2017   10:00 a.m.–3:30 p.m.
Venue
Loftwork COOOP
Dogenzaka Pier 10th Floor, 1-22-7 Dogenzaka, Shibuya-ku, Tokyo 150-0043 ≫Access
Registration
* Please have a look at the following website regarding the details. (Admission, Capacity)

Go to FabCafe MTRL view.
https://mtrl.net/shibuya/events/hiraku_x_lifepatch/

Lecturers
Hiraku Ogura (Fermentation Designer)
Andreas Siagian, Adhari Donora, Dholy Husada, Nur Akbar Arofatullah (Lifepatch)Marc Dusseiller (Hackteria)
Organized by
BioClub
Title
DIY Workshop
"GoCircle: How To Make DIY 360-Degree Picture"
"GoConspicuous: How To Make DIY Microscope Webc a.m."
Date & Time
November 12, 2016   2:00 p.m.–5:00 p.m.
Venue
NTT InterCommunication Center [ICC]  Gallery B5
Eligibility
5th grade elementary school children and above.
* Elementary school children must be accompanied by parents.
Capacity
15 persons (Application is not required. First-come-first-served basis)
* Observers are Welcome.
Lecturers
Timbil Budiarto, Wisnu Wawies, Agung Geger, Nur Akbar Arofatullah (Lifepatch)
Guest: Soichiro Mihara (Artist)
* With interpretation (Japanese-English)
Title
Fermentation Workshop
"GoFERMENT: How to make homemade soybean tempeh. (demonstration)"
Date & Time
November 13, 2016   2:00 p.m.–5:00 p.m.
Venue
NTT InterCommunication Center [ICC]  Gallery B5
Eligibility
5th grade elementary school children and above.
* Elementary school children must be accompanied by parents.
Capacity
15 persons (Application is not required. First-come-first-served basis)
* Observers are Welcome.
Lecturers
Timbil Budiarto, Wisnu Wawies, Agung Geger, Nur Akbar Arofatullah (Lifepatch)
Guest: Soichiro Mihara (Artist)
* With interpretation (Japanese-English)
Title
BioClub × Lifepatch Special Workshop
"GoFERMENT: How to make homemade soybean tempeh."
Date & Time
November 15, 2016   6:00 p.m.–10:00 p.m.
Venue
Loftwork COOOP
Dogenzaka Pier 10th Floor, 1-22-7 Dogenzaka, Shibuya-ku, Tokyo 150-0043 ≫Access
Admission
500 yen (refreshments included)
Capacity
30 persons (Pre-registration required)
Registration
Go to FabCafe MTRL view.
https://mtrl.net/shibuya/events/bioclub-x-lifepatch/
Lecturers
Timbil Budiarto, Wisnu Wawies, Agung Geger, Nur Akbar Arofatullah (Lifepatch), Georg Tremmel (BCL)
Planning
BioClub, Lifepatch
Supported
by
Loftwork Inc.,
Title
Artist Talk
Date & Time
November 23, 2016   2:00 p.m.–
Venue
NTT InterCommunication Center [ICC]  ICC 4F temporary stage
Speakers
Timbil Budiarto, Wisnu Wawies, Agung Geger, Nur Akbar Arofatullah (Lifepatch)
Guests: Hideo Isawaki (metaPhorest, Professor, Waseda University), Georg Tremmel (BCL)
* With interpretation (Japanese-English)