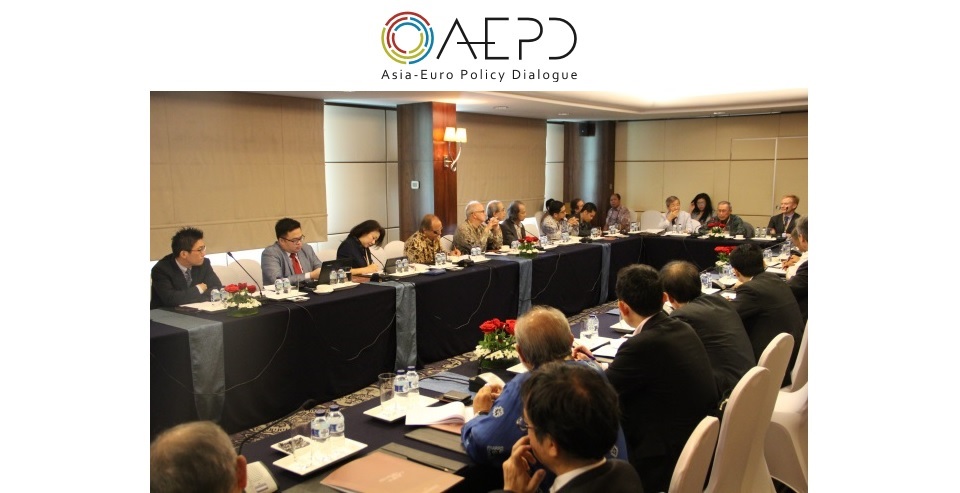 The Japan Foundation Asia Center inaugurated the Asia-Euro Policy Dialogue (AEPD), a trilateral policy research project, in collaboration with the National Graduate Institute for Policy Studies (GRIPS)/Grips Alliance. The project aims to encourage exchange among ASEAN countries, Europe, and Japan on Southeast Asia's current and future policy conditions.
The AEPD Fellowship Program is purported to promote intellectual exchange among ASEAN, Europe and Japan, and also to provide opportunities for building and strengthening a wide range of communication among these regions. The Fellowship Program is for all motivated researchers and policy makers, and AEPD has now started accepting applications for the 2017 Fellowship Program.
This fiscal year, four (4) fellows (two from ASEAN, one from Europe, and one from Japan) are to be selected, and they are expected to complete their research objectives by visiting and staying at two regions other than their homes over a course of one month each.
The application deadline is August 31, 2017.
Please refer to the AEPD official website below for application guidelines.
http://www3.grips.ac.jp/~aepd/en/news/syosai.html?id=471