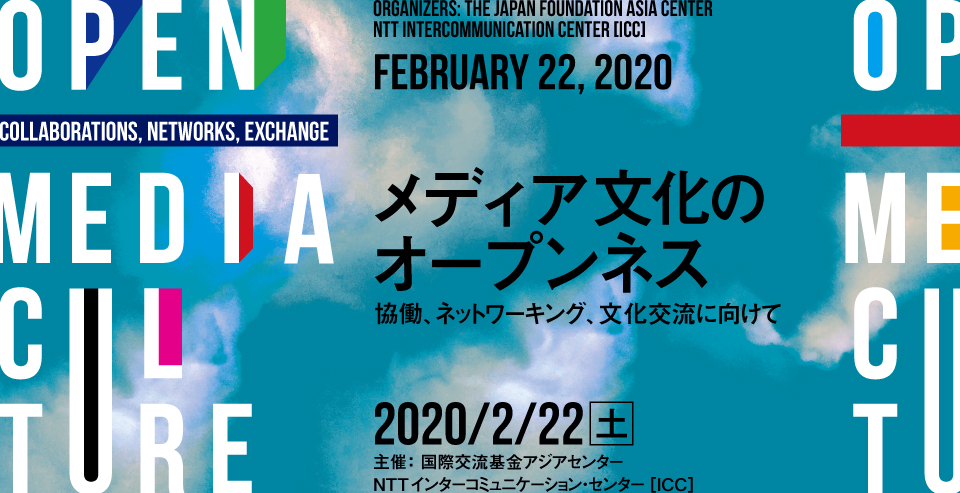 The Japan Foundation Asia Center organized the 4th International Symposium for Media Art, "Open Media Culture: Collaborations, Networks, Exchange," in February 2020 in partnership with the NTT InterCommunication Center [ICC].
A report featuring the content of the symposium is now available online.
The symposium aspired to introduce new trends in the respective fields in Asia, to reinterpret art and technology as another means for people to connect openly, and to widely discuss the possibilities for culture and art in the next generation.
We hope you enjoy reading the report.
Click to enlarge [PDF:5.6MB]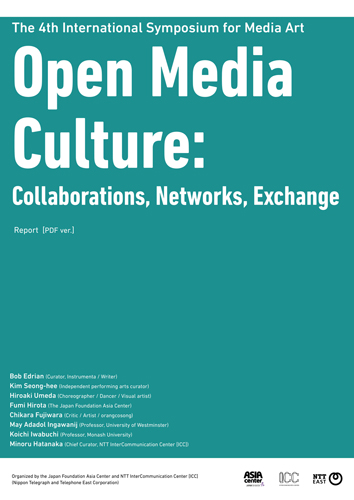 Contents:
Preface
[Session 1] Environments and Expression Made Possible by Media/Art
The Rise and Fall of the Media Art Festival in Indonesia
Bob Edrian
Rethinking Technology: Arts as Critical Intervention
Kim Seong-hee
Dance Performances as Forms of Visual Art
UMEDA Hiroaki
[Session 2] The Future of Collaboration and Networks
Opening Media Art in Asia
HIROTA Fumi
Performing Arts That Emerge from Asian Partnerships
FUJIWARA Chikara
[Session 3] Trans-Asian Approaches and Practices
Experimental Curatorial Practices Through Small-Scale Collaboration and Networks
May Adadol Ingawanij
Trans-Asia and Media Arts: Collaboration as Method
IWABUCHI Koichi
[Final Session]
Rethinking the Relationship Between Technology and Culture
Discussion by the Moderator and Presenters
*A PDF version of Japanese report can be downloaded from our Japanese webpage.
For further information about the event, please visit the following page.
The 4th International Symposium for Media Art "Open Media Culture: Collaborations, Networks, Exchange"