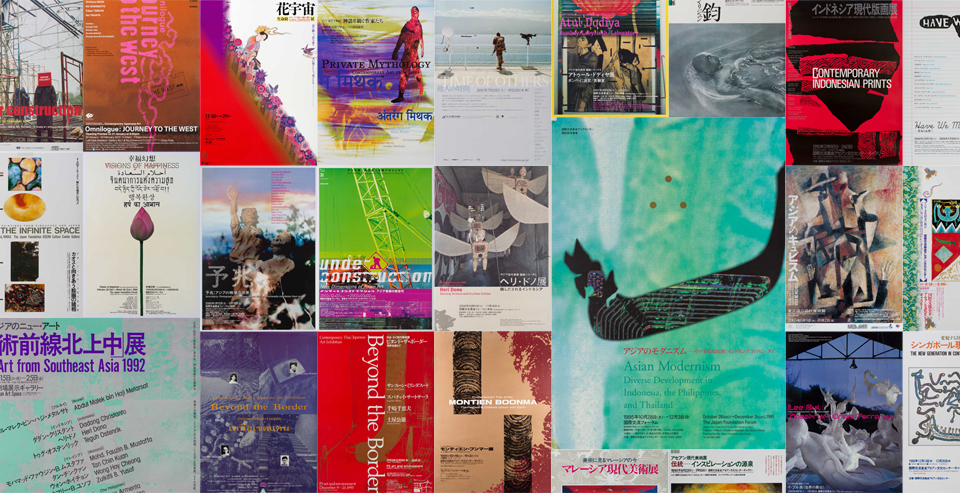 The Japan Foundation ASEAN Culture Center was established in January 1990 with the aim of introducing the diverse cultures and arts of Asia, particularly ASEAN countries. Its groundbreaking policy emphasized contemporary arts and culture in Asia, which had been largely overlooked in Japan until then. The Japan Foundation's art exchange projects have subsequently continued, undergoing organizational restructuring while adopting formats and approaches appropriate to the times, including exhibitions, symposia, and curator development programs. The Japan Foundation Asian Art Archive is an online collection of information looking back on these endeavors.
Previously little known elsewhere, Asian art has gradually started to attract attention worldwide since the 1990s. Though their practice was first based on American and European methodologies, artists in the region have finally discovered their own original approaches and styles, leading to the situation today where increasing numbers of Asian artists are working internationally. Looking back on these three decades, the art activities of the Japan Foundation seem to have developed in parallel with the evolving progress of art in Asia.
Here readers can find such archival information as summaries of over 50 projects and events, the contents pages of art exhibition catalogues and symposium reports, and descriptions of symposium programs. Future plans for the Japan Foundation Asian Art Archive include updating it by the end of 2018 with digitalized copies of catalogues as well as lists of materials related to the projects.
The Japan Foundation Asian Art Archive
Inquiries:
Arts, Culture, and Exchange Section 1
The Japan Foundation Asia Center