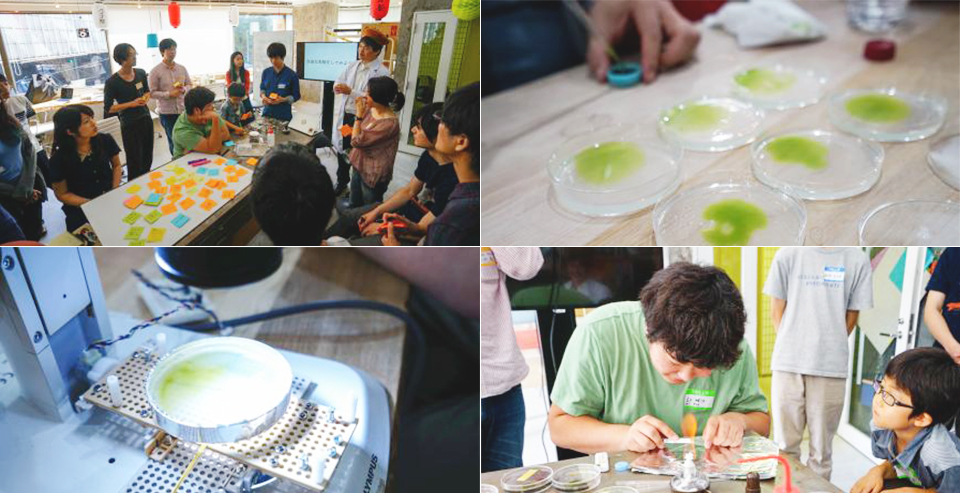 We'll be having BioCamp: Gardens as 'Biotechnik', a special, one-week workshop on biotechnology and art from February 10 (Sat.) to 17 (Sat.), 2018 and are welcoming applicants!
Inviting leading artists and researchers in the field from around the world as guest lecturers, the workshop hopes to encourage interaction and collaboration among participants through 1) Lectures, 2) Field tour + hands-on workshops, and 3) Group work + presentation.
We will be welcoming applicants of a wide range of fields from BioArt to science from Southeast Asia, Japan, and all over the world for this workshop, which explores the international trend of BioArt—from workshops to learning DIY skills in BioArt. We also hope it will be instrumental in building your networks and friends around the world.
How to Apply: Information will be available on the Japan Foundation Asia Center's website from early October
Application Period: October 20 (Fri.) until November 10 (Fri.), 2017
BioCamp: Gardens as 'Biotechnik': February 10 (Sat.) to 17 (Sat), 2018
We look forward to your applications!
Go to the Hack the World with Creativity Utilizing Democratized Technologies website for a glimpse of the workshop held in summer 2016
http://www.iamas.ac.jp/hack_the_world/