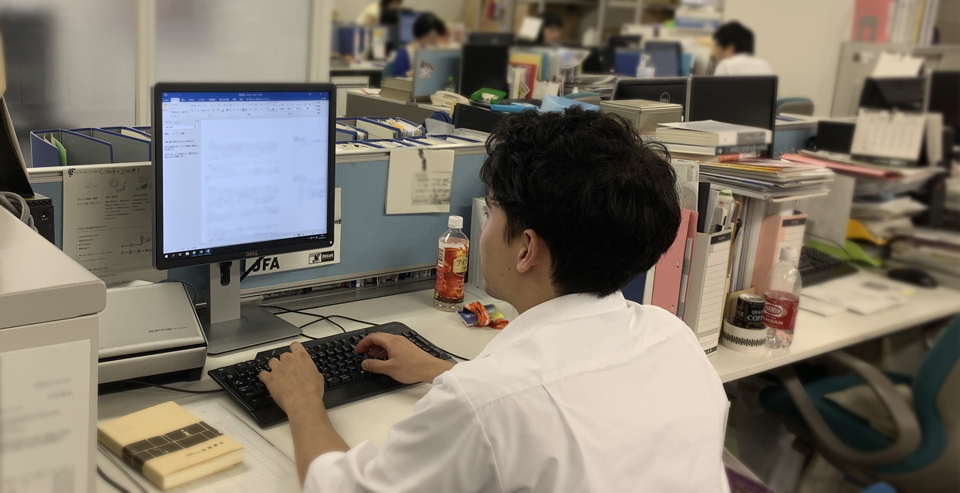 My name is Alan Hishiyama and I participated in the Internship program in the Japan Foundation Asia Center. I was interested in interning at the Japan Foundation because I had lived overseas when I was little and wanted to see how Japan carries out international exchange programs with other countries.
I was first impressed at the words of the director of the Asia Center. He explained the history and current activities of the Japan Foundation, and told me the importance of always having a goal in mind. "It takes time to see how our exchange programs impact society, so it is important for each member to have his or her own goal in mind when working, whether it is a project or office work."
During my internship, I mainly did office work, such as translating documents, researching events, and transcribing tape recordings. The staff members often took time to discuss the objective and outline of the project, so it felt like an environment where everyone shared a common goal. Also, as I was working, I always tried to imagine what the participants of the program were interested in, and made sure that my work was easy for them to understand. Until this internship, I had never thought about others' perspective from such a large scale. However, it was a great experience to learn that this is an important job in which many countries, races and languages are involved.
I also helped manage a conference which invited experts from all over the world, attended cultural events, had lunch with staff members, and had many opportunities to talk with the staff. Through this experience, I gained a chance to think about my future. I would like to express my appreciation to all the staff who I was involved with during this internship