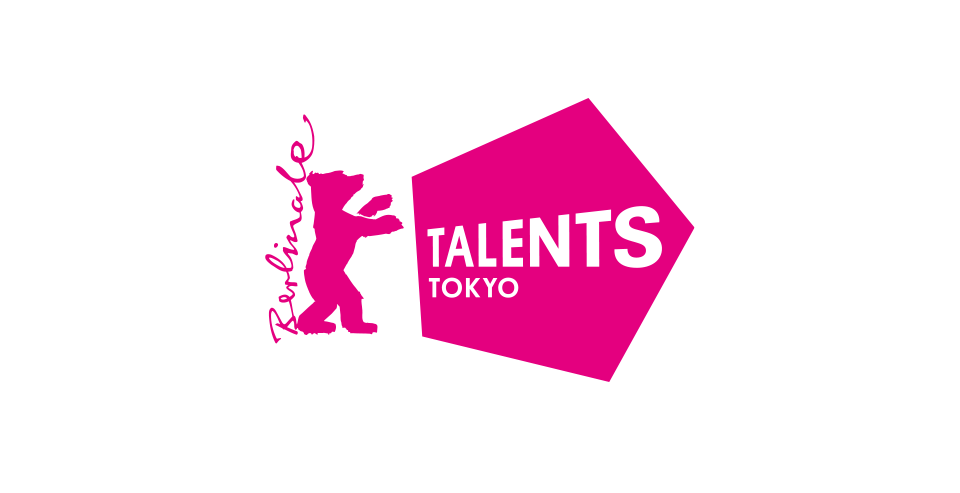 During the 6 days from Monday, November 25 to Saturday, November 30, 2019, the talent development and networking platform "Talents Tokyo 2019" (TT2019) will be conducted within the 20th TOKYO FILMeX. TT2019 will bring together 15 upcoming promising filmmakers and producers, who were selected from numbers of candidates. For the main experts, we will be joined by Brillante MENDOZA (Director), James LIU (Producer) and Sebastien CHESNEAU (World Sales).
Talents Tokyo aims to inspire promising filmmakers to develop their voices and become the "Next Masters." Previously called "Next Masters Tokyo" in 2010, the filmmaker development project "Talent Campus Tokyo" has been run from 2011 to 2013, and in 2014 the program was reformed as "Talents Tokyo". Throughout the 6-day workshop, each participant will have opportunity to present his/her own project, and build networks among young filmmakers and film professionals.
Many, including Singaporean director Anthony Chen and Filipina producer Bianca Balbuena, have studied at Talents Tokyo, producing over one hundred "alumni." This year, to mark its 10th anniversary in supporting young filmmakers, Talents Tokyo will hold an Open Campus, titled "Our Ten Years," which will reflect back on the program since its inception 10 years ago in 2010. Speakers will include dir. NEANG Kavich (TT2016 participant) and other past participants.
Visit the Talents Tokyo official website for more information.

The List of selected Talents for the TT2019
* Alphabetical order of countries / regions
Directors (Ten in total)
Fei Pang WONG (HONGKONG)
Sinung Winahyoko (INDONESIA)
KOGAHARA Takeshi (JAPAN)
MISAWA Takuya (JAPAN)
KANG Heayun (KOREA)
Douglas SEOK (KOREA / USA)
Joseph Albert MANGAT (The PHILIPPINES)
CHIANG Wei Liang (SINGAPORE)
WANG Ping-Wen (TAIWAN)
Ash MAYFAIR (VIETNAM / USA)
Producers (Five in total)
XU Jianshang (CHINA)
ZHOU Xinyu (CHINA)
Suryo Wiyogo (INDONESIA)
Eiko MIZUNO-GRAY (JAPAN)
Carlo VALENZONA (The PHILIPPINES)
The List of Main Experts
Brillante Ma MENDOZA (Director)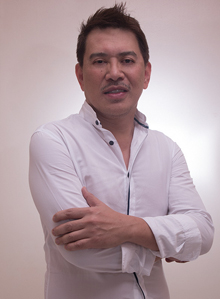 One of the most prominent and important Filipino filmmakers today. He is the first Filipino to compete and won in 3 major international film festivals. His film, Captive, competed in coveted Berlin International Film Festival in 2012, while Tirador (Slingshot) won the Caligari Film Award in 2007. Thy Womb, on the other hand, won the La Navicella Venezia Cinema Award in the equally prestigious Venice Film Festival in 2012, while Lola was nominated for the Golden Lion in 2009. But his most notable achievement is when he won the elusive Best Director in the well-renowned Cannes Film Festival for the film, Kinatay in 2009. The year before, his film, Serbis (Service) was nominated for the acclaimed Palme d' Or Award. In 2016, his film MA' ROSA won the Best Actress Award (Jaclyn JOSE) in Cannes Film Festival. The film has been Philippines' entry to 2017 Oscars.
James LIU (Producer)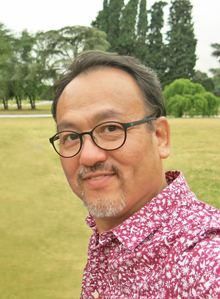 James LIU has gained a wide range of experiences in production, distribution and sales of independent films in a career of 30 years. In 2005, he founded Joint Entertainment, which focuses on distribution of worldwide independent films in Taiwan. LIU moved one step forward with the inception of Joint Pictures in 2015 to develop and produce independent projects. His latest work Jang Gae, currently in production, is directed by CHANG Chih-Wei who is an alumnus of 2013 Talents Tokyo. Jang Gae also won script development award of Filmex's Next Masters Support Program in 2015.
His filmography includes: "Paradise Next" (2019) directed by HANNO Yoshihiro, "Ten Years Taiwan" (2018), "Fuku-Chan of Fukufuku Flats" (2014) directed by FUJITA Yousuke, "The Land of Hope" (2012) directed by SONO Sion, and "Keeping Watch" (2007) directed by CHENG Fenfen.
Sebastien CHESNEAU (World Sales)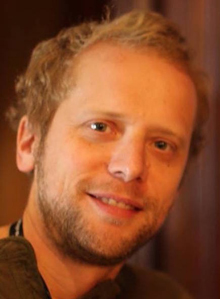 Sebastien CHESNEAU has been working in the film business for over 20 years. He previously worked for France Télévisions Distribution, Celluloid Dreams and Rezo. End of 2014, he launched Cercamon, a world sales company dealing with 8 films a year internationally. Cercamon means World Searcher in Occitan language. The company attends all major markets and festivals. Films include: The High Sun (2015) from Dalibor MATANIC (Jury Prize Un Certain Regard, Cannes Film Festival), The Seen and Unseen (2017) from Kamila ANDINI (Best Feature Film Generation Kplus - Berlin), Pop Aye (2017) from Kirsten TAN (Official Selection Sundance, VPRO Big Screen Award).
Outline of Talents Tokyo 2019 (TT2019)
Dates
November 25 (Mon) - November 30 (Sat), 2019
(6 days during the TOKYO FILMeX 2019)
*Open Campus "Our Ten Years" will be held at Yurakucho Asahi Hall Square B, on Nov. 28 (Thu) from 13:00. (Doors to be open at 12:30 pm).
Venue
Yurakucho Asahi Hall and others (Tokyo)
Organizers
Tokyo Metropolitan Government, Arts Council Tokyo (Tokyo Metropolitan Foundation for History and Culture), The Japan Foundation Asia Center, Talents Tokyo Organizing Committee (TOKYO FILMeX)
In Cooperation with
Berlinale Talents
In Collaboration with
Goethe Institut Tokyo
Official Website
Talents Tokyo
Contact
E-mail: talents@filmex.jp