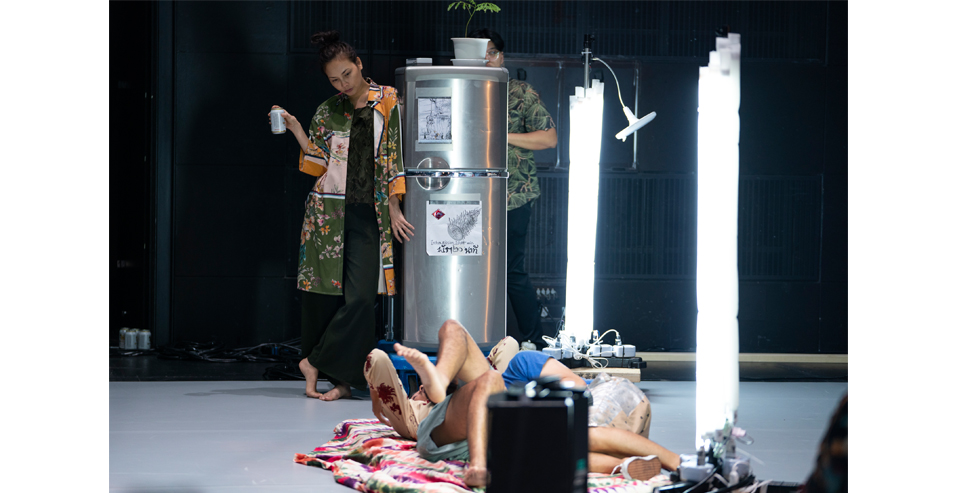 Pratthana – A Portrait of Possession will be invited to FIND Festival 2020 in March in Berlin, together with more shows by leading international theater makers.
Making its world premiere in Bangkok in August 2018, the show has achieved significant results along with its following performance at Japonismes 2018/Festival D'autumne à Paris in December 2018, and at Asia in Resonance 2019 (Tokyo) in June/July 2019.
The show is based on the novel by Uthis Haemamool, and have been staged with script/direction by OKADA Toshiki and scenography/choreography by TSUKAHARA Yuya, in company with artists and staffs from Japan and Thailand.
FIND Festival 2020 (Festival International New Drama 2020)
Dates: Wednesday, March 11–Sunday, March 22, 2020
Pratthana – A Portrait of Possession will be performed on the following dates:
-Saturday, March 21, 2020 6:00 p.m.–10:00 p.m. (In Thai with German and English subtitles)
-Sunday, March 22, 2020 6:00 p.m.–10:00 p.m. (In Thai with German and English subtitles)
Venue: Schaubühne am Lehniner Platz
For details, please refer to the following page.
https://www.schaubuehne.de/en/index.php?m=387&f=07_seiten&ID_Seite=184
https://www.schaubuehne.de/en/produktionen/pratthana.html