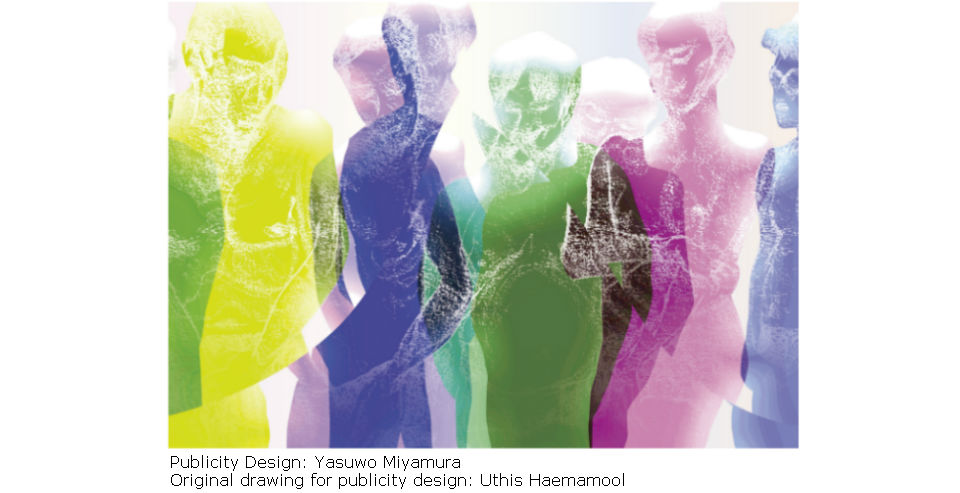 A winner of the Southeast Asian Write Award and the Seven Book Award, one of the most energetic novelists active today, Uthis Haemamool is renowned for his brilliant depictions of the nebulous identity and psyche of individuals alive in Asia of today. He has been given the highest accolades internationally. Toshiki Okada is active both inside and outside his country and also leads the theatrical company chelfitsch. He quickly became a focus of attention throughout the world of theater for his penetrating insights into the daily doings and mindset of Japanese youth as well as his style updating contemporary theater.
This is an international collaborative project of these two creators in the making of "Pratthana - A Portrait of Possession", a theatrical adaptation of Haemamool's latest novel by Okada, who felt a strong empathy with it. The work will make its world premiere in Bangkok and is set to be staged in Paris as well.
Pratthana - A Portrait of Possession Official Web Site
This project in FY2017 ,  FY2018 and FY2019 is certified as beyond 2020 program.
About the Work
The protagonist of this work is a single painter who struggles in his pursuit of artistic activities and with the surrounding society while trying to find himself, and goes through a series of encounters and losses. Its vivid descriptions of the inner life and sexual feelings of the various characters have echoes from the flow of history and political turbulence of the society in which they live.
Performance Outline
Performance Schedule

Aug. 22nd to Aug. 26th, 2018. Total 6 performances

*Performed in Thai with English and Japanese subtitles

Venue
Sodsai Pantoomkomol Centre for Dramatic Arts, Faculty of Arts, Chulalongkorn University
Production
The Japan Foundation Asia Center, precog co.,LTD., chelfitsch
Supported by
Arts Council Tokyo (Tokyo Metropolitan Foundation for History and Culture), The Saison Foundation
---