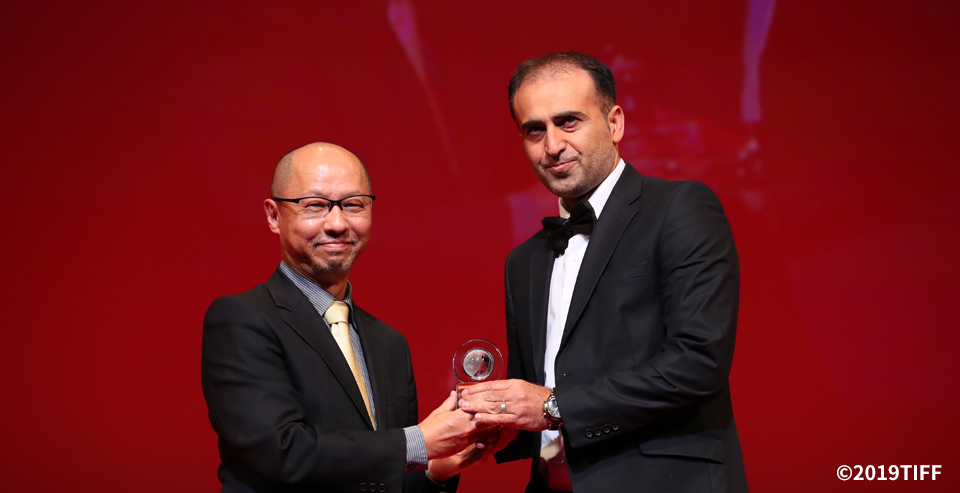 The Japan Foundation Asia Center and the Tokyo International Film Festival (TIFF) have been expanding our scope of cultural exchange into the field of films and moving images through the joint-initiative Film Culture Exchange Projects. The Spirit of Asia Award, established in the Asian Future section, is awarded to promising directors who are expected to be internationally active beyond cultural barriers.
We are pleased to announce that the Spirit of Asia Award for the 32nd Tokyo International Film Festival goes to Mr. Reza Jamali, director of Old Men Never Die.
About Mr. Reza Jamali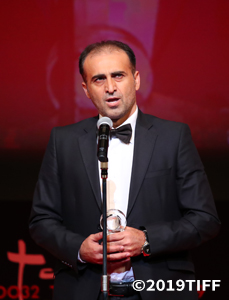 Born in Ardebil, Iran in 1978, Reza Jamali is a filmmaking graduate.He has made many short films which have screened at national and international film festivals and won many awards. Old Man Never Dies is his debut feature film.
Message from Mr. Reza Jamali
Thank you very much. This makes me extremely happy. It is great honor to receive this prize at the Tokyo International Film Festival for my first film. And it could not have been done without producer, Salman Abbasi. And also I would like to thank my wife who had spent very hard time with me. I had such bad jet lag and I have not slept well and I probably will not sleep either tonight. Thank you very much.
Message from The Spirit of Asia Award Juror
We ultimately and unanimously agreed that we are particularly surprised and moved by the winning film. And we feel very fortunate for having encountered this talented filmmaker that we wish to further encourage in the future career by presenting him this award tonight. Actually we are very confident that he will proceed successfully international path in filmmaking. In this film we appreciated the universality of the work and the way in which the filmmaker delivers uplifting sprits out of environment of disillusionment.
Elena Pollacchi (Venice International Film Festival / Programmer)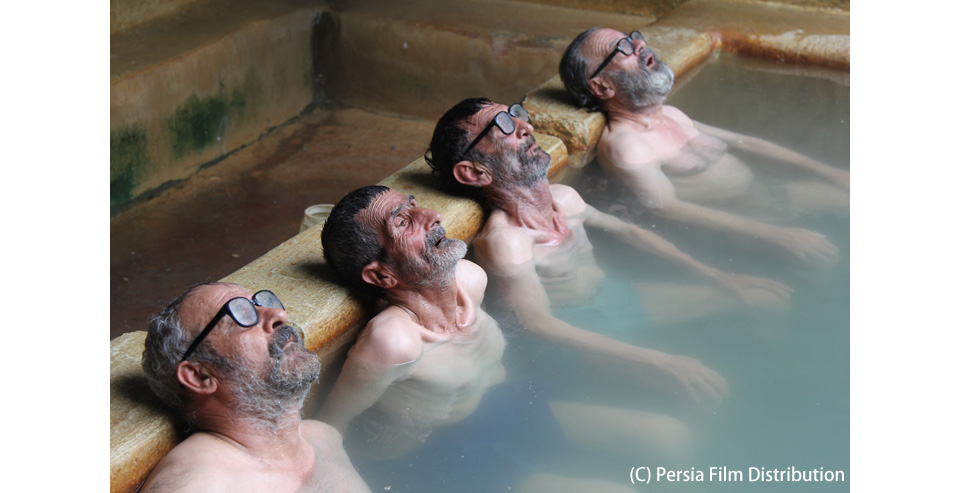 Old Man Never Dies (2019 Iran)
In a village where nobody has died for 45 years and only the aged remain, 100-year-old Aslan and his friends begin to think suicide is the solution. This allegorical tale for adults is a skilful directorial debut.
https://2019.tiff-jp.net/en/lineup/film/32ASF05