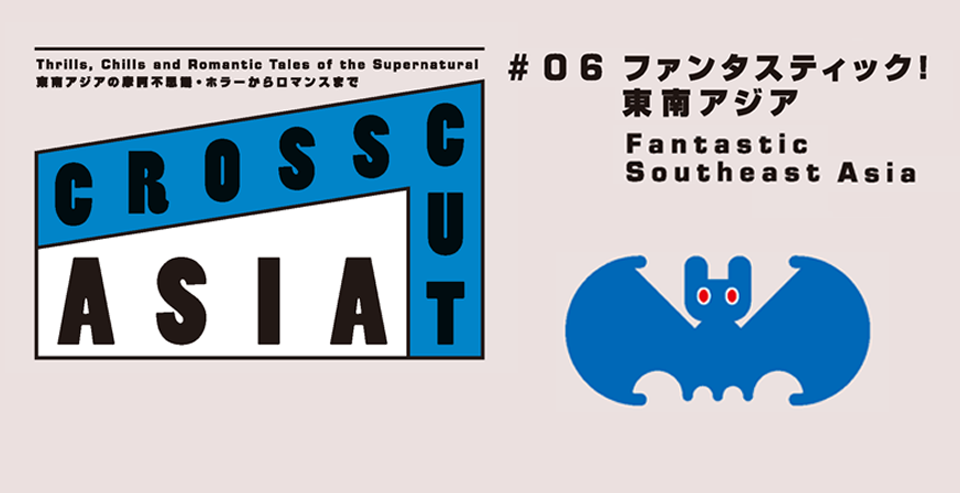 The Japan Foundation Asia Center will present CROSSCUT ASIA, the Asian film showcase series during the 32nd Tokyo International Film Festival (TIFF), which will be held from Monday, October 28 through Tuesday, November 5. This year, the sixth edition of CROSSCUT ASIA, entitled Fantastic Southeast Asia, will focus on Southeast Asian genre films, from thrillers to romantic horrors reflecting regional characteristics in the region.
CROSSCUT ASIA series was jointly launched by the Asia Center and the TIFF in 2014. The series showcases diverse Asian films, from masterpieces to popular entertainment, with a focus on specific countries, directors or themes. Following the first three editions, which featured works from Thailand, the Philippines and Indonesia, the fourth and fifth editions encompassed a larger area of Southeast Asia, with works from young filmmakers in the region recommended by maestros, as well as with films highlighting the rich variety of musical genres. This year's line-up will allow audience to discover unexpected wonders from across the region. During the festival, there will be stage appearances, Q&A sessions and a symposium featuring directors and/or celebrated guests from these works. Please join us!
Symposium: "The Discreet Charm of Girl's Horror Talk"
CROSSCUT ASIA #06 Line-up
The Entity
2019/The Philippines/114min
Director: Erik Matti
Cast: Sharon Cuneta, John Arcilla, Kent Gonzales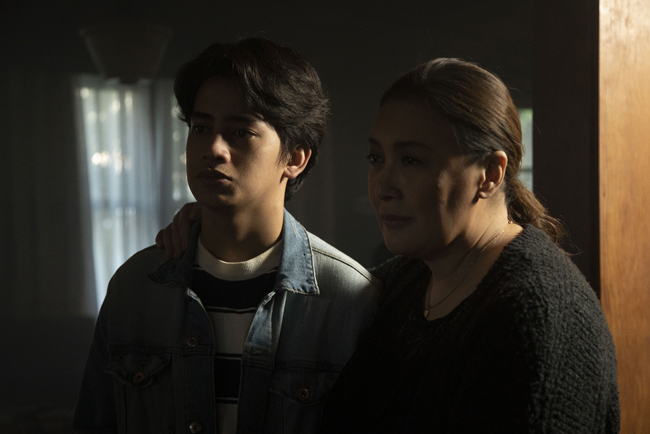 A family is haunted by what appears to be the ghost of their youngest daughter.
---
Foxtrot Six
2018/Indonesia/114min
Director: Randy Korompis
Cast: Oka Antara, Mike Lewis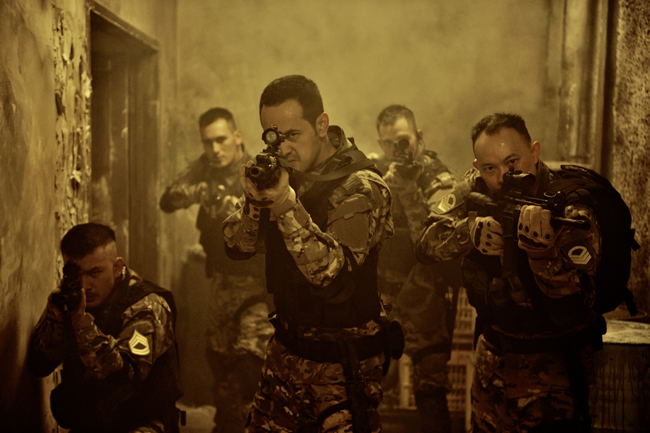 In the near future, when food has become the most-prized commodity, a renegade team of Indonesian ex-marines must band together to stop a nation-wide attack, and gain a final shot at redemption.
---
The Halt
2019/The Philippines/283min
Director: Lav Diaz
Cast: Piolo Pascual, Joel Lamangan, Shaina Magdayao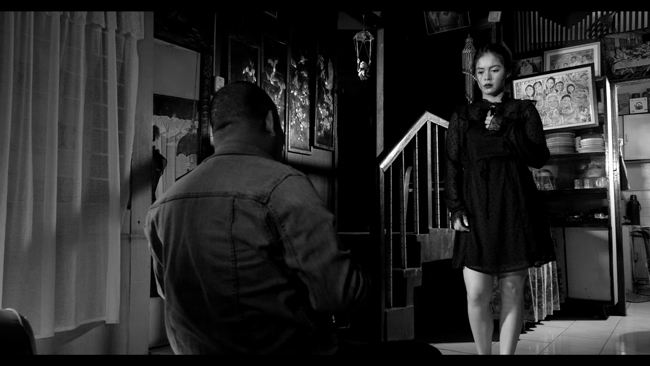 Manilla, 2034. As a result of massive volcanic eruptions in the Celebes Sea in 2031, Southeast Asia is literally in the dark. Madmen control countries, communities, enclaves and new bubble cities.
---
The Immortal
2018/Vietnam/130min
Director: Victor Vu
Cast: Quach Ngọc Ngoan, Dinh Ngoc Diep, Jun Vu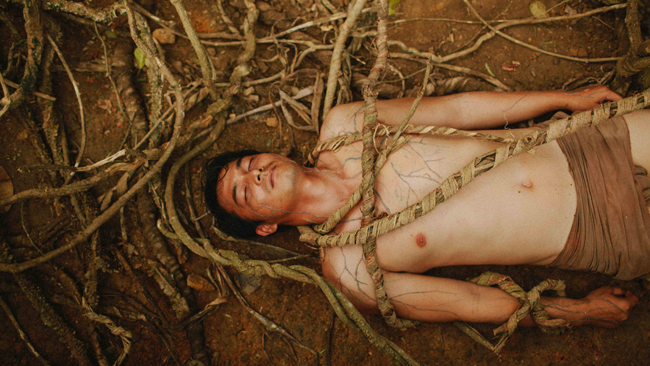 The first feature film from Vietnam to talk about immortality. It tells the story of a man who goes against nature to seek eternity.
---
The Long Walk
2019/Laos, Spain, Singapore/116min
Director: Mattie Do
Cast: Yannawoutthi Chanthalungsy, Por Silatsa, Noutnapha Soydala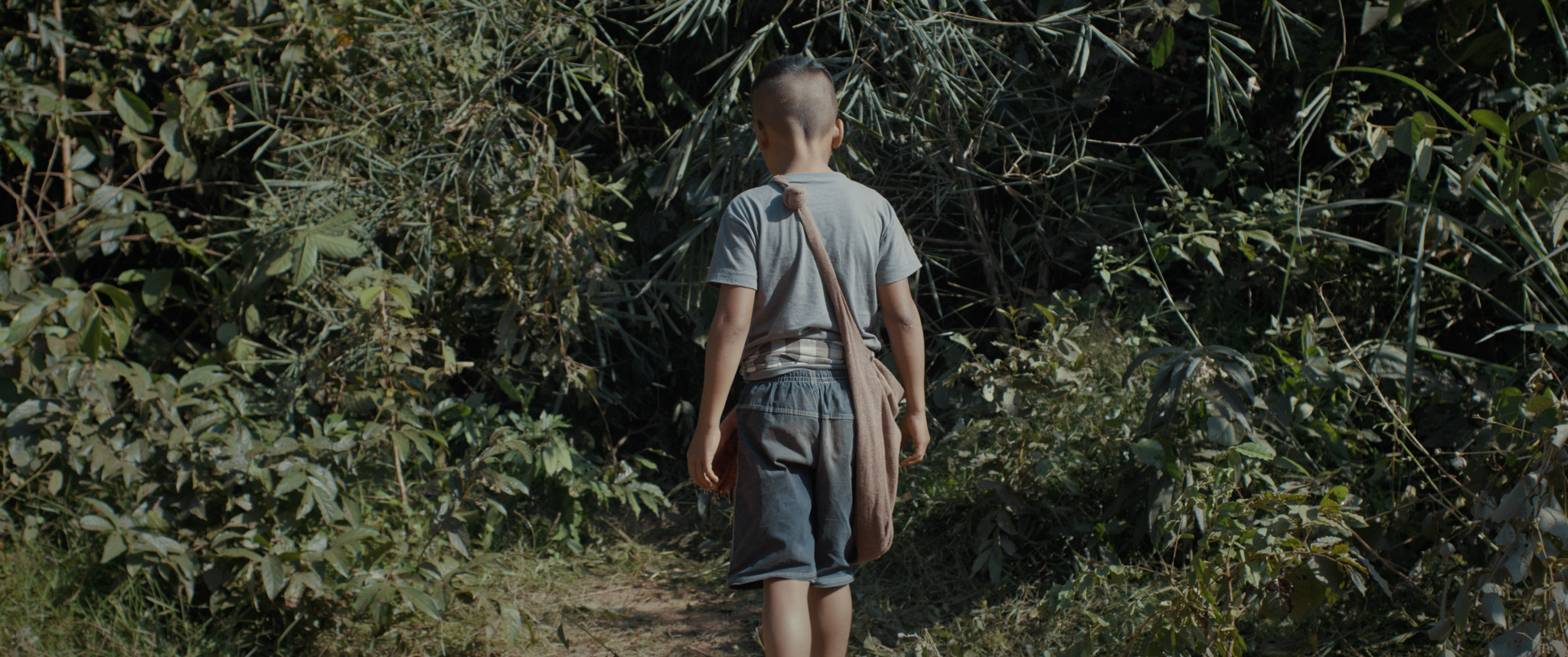 An old Laotian hermit discovers that the ghost of a road accident victim can transport him back in time 50 years, to the moment of his mother's painful death.
---
Sisters *International Premiere
2019/Thailand/106min
Director: Prachya Pinkaew
Cast: Ployyukol Rojanakatanyu, Nannapat Lertnamchusakul, Ratha Pho-ngam
We are what we were born to be, aren't we? Two sisters, Mora and Veena. One is going through a physical transformation to become a hunter.
---
Six Degrees of Seperation from Lilia Cuntapay
2011/The Philippines/93min
Director: Antoinette Jadaone
Cast: Lilia Cuntapay, Joel Saracho, Geraldine Villamil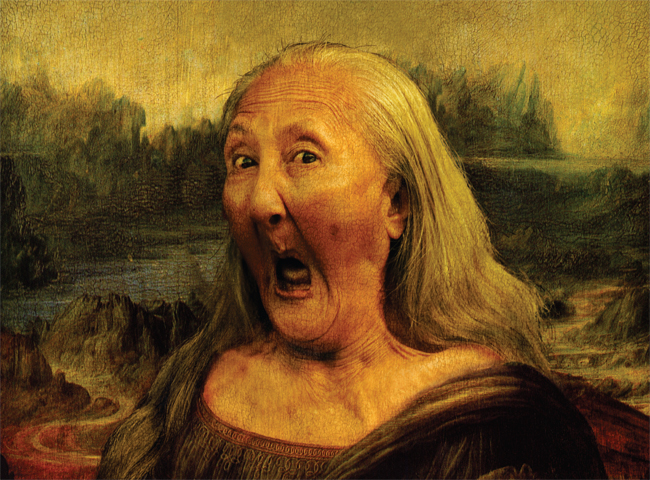 The story follows Lilia Cuntapay through the days leading up to a fictionalized awards night where she is nominated as a Best Supporting Actress for the very first time.
---
Untrue *International Premiere
2019/The Philippines/105min
Director: Sigrid Andrea P. Bernardo
Cast: Cristine Reyes, Xian Lim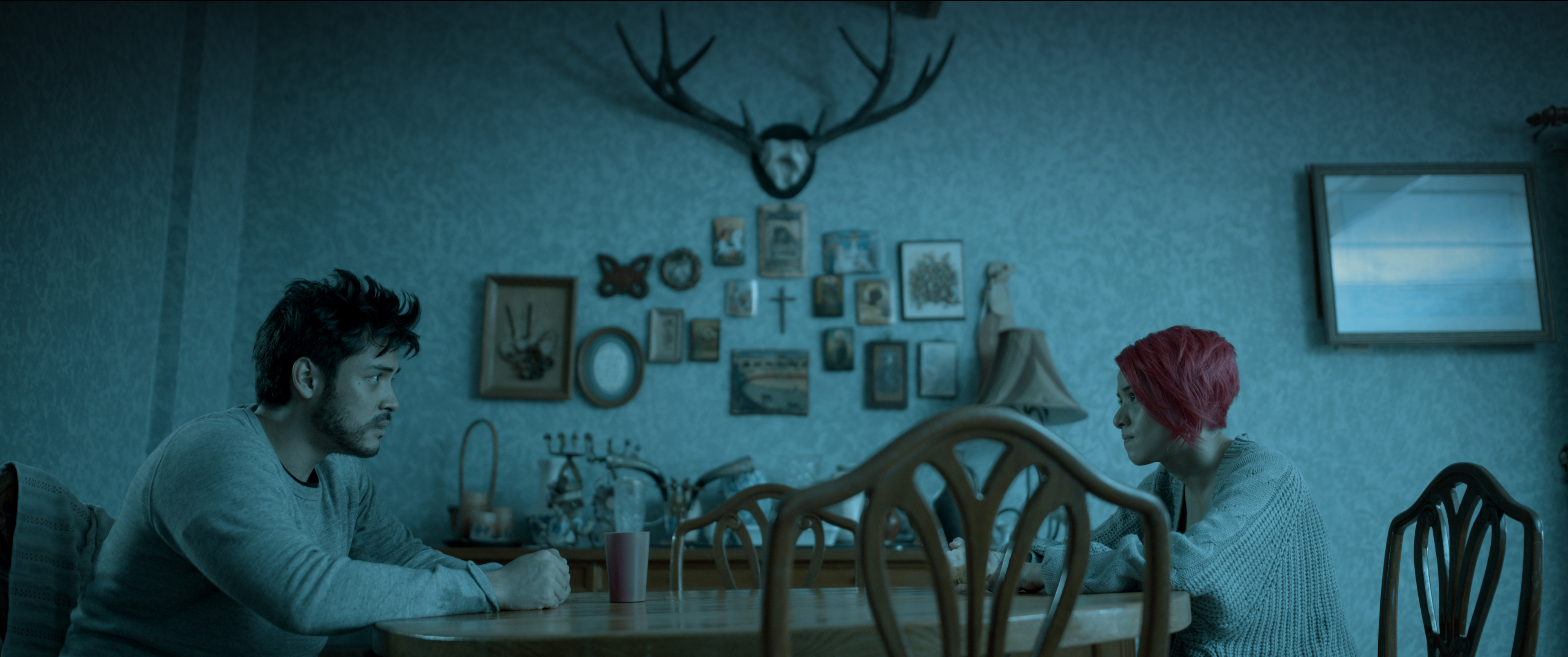 Two lonely Filipinos living in the country of Georgia find solace and companionship in each other, until the strange apparition of a woman begins to haunt their relationship.
---
[Folklore Series]
We present two episodes from HBO Asia's six-part horror anthology series, executive produced by Eric Khoo.
Folklore - A Mother's Love
2018/Singapore, Indonesia/49min
Director: Joko Anwar
Cast: Marissa Anita, Teuku Muzak Ramdhan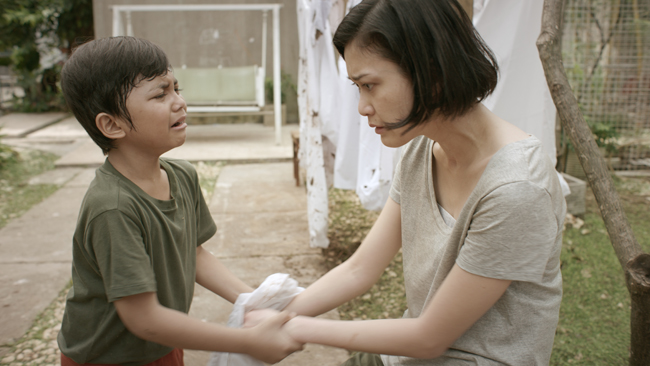 A mother's love is put to the test when she unwittingly interferes with a demonic spirit.
Folklore - TATAMI
2018/Singapore, Japan/52min
Director: Takumi Saitoh
Cast: Kazuki Kitamura, Misuzu Kanno, Daisuke Kuroda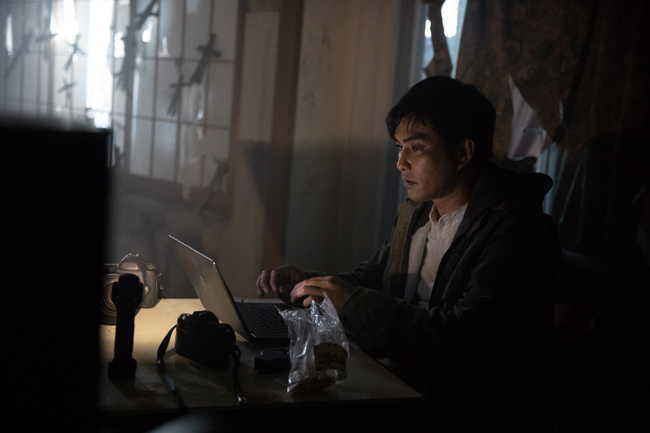 Directed by Japanese actor-director Takumi Saitoh, Tatami is a terrifying take on a Japanese tradition.
[Message from Director Lav Diaz]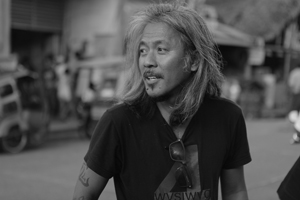 I was wandering aimlessly by the waters of one of the cities I visited last year (for a film festival that hates Hollywood so much) and I passed by a group of locals listening intently, fondly to their 'Socrates,' an old man, and I had my camera and I recorded some parts of his soliloquy. The big waves and the strong wind, plus the wails of seagulls, albeit distracting, created a mix of poignancy and urgency, some dirge:
"Dictators… fascists… despots… mad leaders… they all have a genetic predisposition to telling the world that they have the biggest cocks; or, they have voluminous bragging tales about their molestations and rapes of women; or, that they are the biggest cocksuckers in the world, with their plundered millions and billions stashed in their secret bank accounts in Switzerland and Singapore and the Bahamas, having perennial delusions and fantasies of ambrosial romantic affairs; or, they profess to actually hearing the voice of God and other mystical creatures from thunderstorms and behind their ears, anointing them as the chosen ones. These incessant blusters extend to the other side of the black hole because this universe is just too small for these megalomaniacs. Humanity's proclivity to ignorance and mythmaking always leads us to these people unfortunately, these psychos and schizoids. Complicity and apathy play big roles, too, albeit there are myriad reasons why people act the way they do. Psychiatrists and psychologists are wont to deduce that we are all guilty, at varying degrees and levels, depending on what interest we have. What are they inside the walls of their palaces, mansions, summer hideaways and safehouses? And why is it that only mob culture can truly destroy them?"
When the crowd dispersed, and he, now seemed calm and seated on a big stone and just staring at the imposing ocean, I tried to connect by saying hello.
He said not who but "What are you?"
I said, I am a filmmaker, sir.
And the next question came fast: "What can cinema do?"
I was petrified.
We went for a few beers, lamenting about the state of the world. But he remained optimistic.
I told him that I was about to shoot a new film, which is a mix of sci-fi and horror; about the death of a dictator, the death of morality, the death of truth.
His parting words before he was engulfed by the darkness: Don't trust what you know.
Outline of the 32nd Tokyo International Film Festival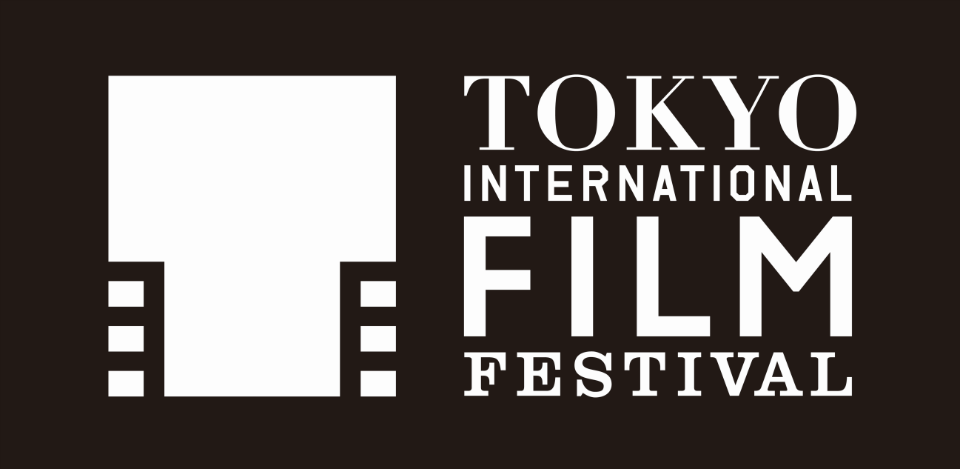 This is the certified project of beyond 2020 program.