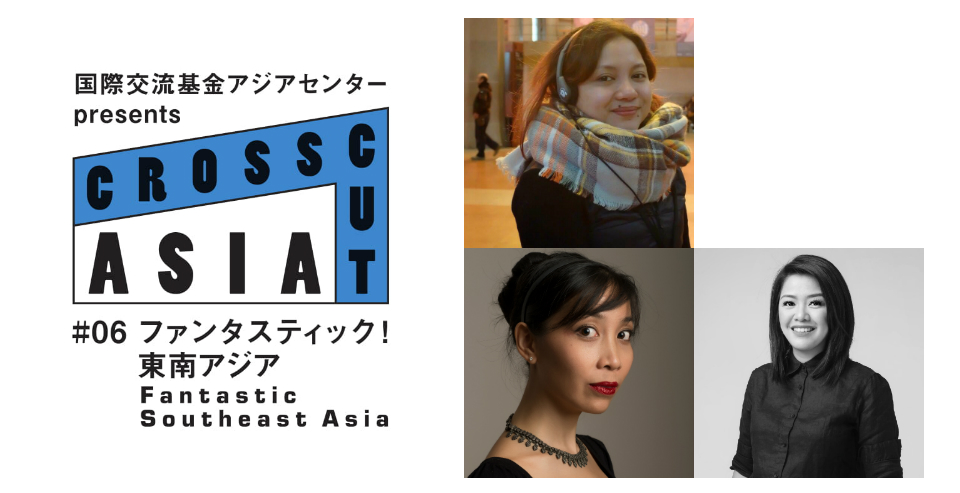 The Japan Foundation Asia Center will present the symposium "The Discreet Charm of Girl's Horror Talk" on Tuesday, October 29, as part of the CROSSCUT ASIA #06: Fantastic Southeast Asia at the 32nd Tokyo International Film Festival (TIFF).
The CROSSCUT ASIA series showcases diverse Asian films, from masterpieces to popular entertainment, with a focus on specific countries, directors or themes. The sixth edition this year will focus on Southeast Asian genre films, from thrillers to romantic horrors reflecting regional characteristics in the region.
In most Asian horror films, including Japanese, there is a traditional stereotype that female characters who have a grudge against men will seek revenge on male-dominated society. However, this type of tradition has recently been undergoing a process of change. This symposium will develop around interesting questions such as:
1) How do female creators view the typical Asian horror format, and how do they adapt it to their own styles?
2) What does the fear these women express actually represent in real life?
Lineup for CROSSCUT ASIA #06: Fantastic Southeast Asia
Symposium Guests (tentative)
Antoinette Jadaone (Director of Six Degrees of Separation from Lilia Cuntapay)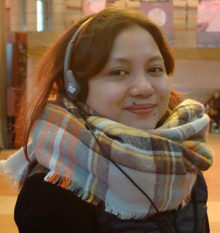 Born in Manila in 1984, writer-director Antoinette Jadaone is one of the most revered women filmmakers in the Philippines. Six Degrees of Separation from Lilia Cuntapay was her first full-length film.
Mattie Do (Director of The Long Walk)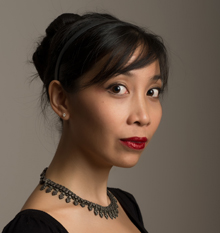 Born in 1981 to Lao refugees, Mattie was raised in Los Angeles. She is an alumnus of the Fabrique des Cinemas du Monde, Toronto IFF's Directors Lab, Berlinale Talents, and BIFAN's Fantastic Film School. Her second film Dearest Sister (2016) was selected as Laos' first submission for the Foreign Language Film Award at the 90th Academy Awards. Mattie Do is Laos' first, and only, female filmmaker.
Interview: Depicting real lives of Lao women
Sigrid Andrea P. Bernardo (Director of Untrue)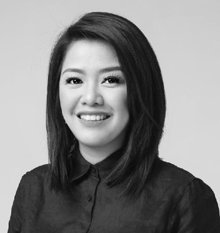 Sigrid Andrea P. Bernardo is a filmmaker from the Philippines. Her film Kita Kita, shot in Hokkaido, was 2017's highest-grossing Filipino film and was screened at Osaka Asian Film Festival, Aichi International Women's Film Festival and San Diego Asian Film Festival. Her films Anita's Last Cha-Cha (2013), Lorna (2014) and Mr. & Mrs. Cruz (2018) were all screened and won awards at international festivals.
Event Details
Date and Time
Tuesday October 29, 2019 3:40 p.m. - 4:40 p.m.
(After the screening of Six Degrees of Separation from Lilia Cuntapay)
Venue

Screen 9, TOHO Cinemas Roppongi Hills  Access
Keyakizaka Complex, 6-10-1 Roppongi, Minato-ku, Tokyo Googlemap

Admission
Adults: 1,600 JPY / Students: 1,100 JPY / Door (students): 500 JPY
(Including the screening of Six Degrees of Separation from Lilia Cuntapay followed by the Q&A session and the Symposium)
How to
participate
Ticket holders of this screening of Six Degrees of Separation from Lilia Cuntapay will be able to participate in this symposium after the Q&A session of the film. If there are unoccupied seats available at the end of the Q&A session, the symposium will be open for non-ticket holders who come to the entrance of Screen 9 by 3:35 p.m.
Co-organizers
The Japan Foundation Asia Center, UNIJAPAN (Tokyo International Film Festival)
Official
Website
Tokyo International Film Festival