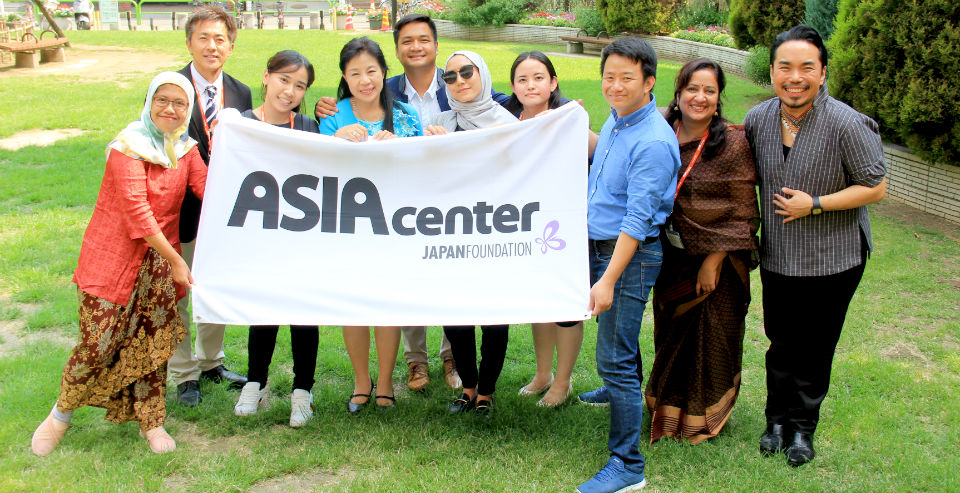 EYES for Embracing Diversity (EYES project) is a networking project for practitioners, researchers, and educators in the Southeast Asian regions and Japan who have been striving to create a diverse and inclusive society. As such, the EYES project aims to deepen discussion and also promote the importance of social, religious, cultural diversity with communities and the world.

FY2019
EYES for Embracing Diversity : Multicultural Coexistence and Art (Philippines and Japan)
For the Second batch of the EYES Project, Fellows visited Philippines and Japan, and learned about the world phenomena of "human mobility" in both countries. They also had several workshops using art method in order to raise public awareness of diversity.
FY2017-2018
EYES for Embracing Diversity: Human Mobility and Diversity (Indonesia – Japan)
During the first edition of the EYES project in 2017 and 2018, under the theme of "Human mobility and Diversity", the EYES fellows visited Indonesia and Japan and had a chance to learn about "Human mobility" and "Diversity" in both respective countries.
In Indonesia, where the Muslim population is the majority, the project focused on "inter-religious dialogue", which is one of the major challenges with regards to diversity in Indonesia. Meanwhile in Japan, the EYES fellows visited a rural community, where ageing and depopulation is the major challenge, comparing what is happening in the context of "Diversity" between urbane cities and those country regions.
For more details of the EYES project in 2017 and 2018, please see the link below.
The report of EYES for Embracing Diversity: Human Mobility and Diversity (Indonesia – Japan)
---