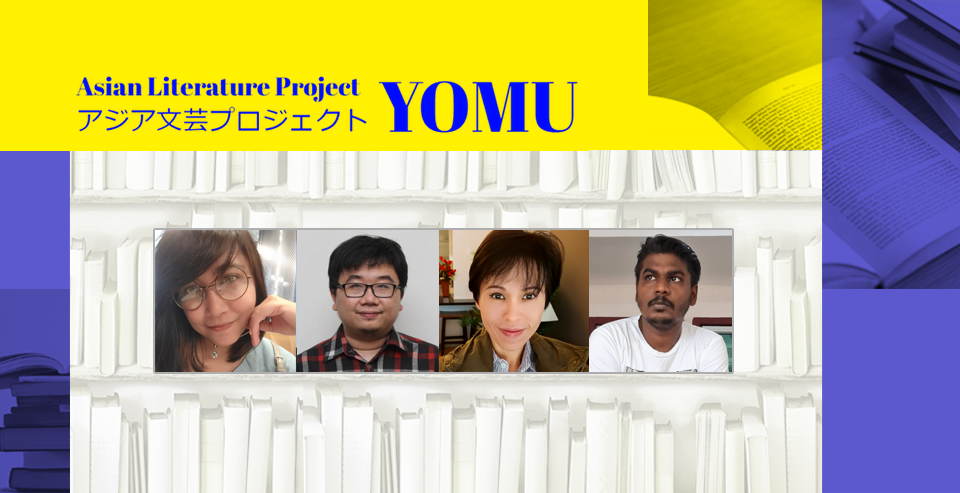 [Update]
March 2, 2022: A Brief Tour of the Malaysian Book Scene (Report)
January 11, 2022: The Japan Foundation, Kuala Lumpur has opened the site of YOMU on their website!
In addition to the English and Japanese translation, The Japan Foundation, Kuala Lumpur has undertaken a project to translate each of the Malaysian works into other 3 languages, namely Malay, Chinese and Tamil. Under this endeavor, YOMU serves for the respective language groups in Malaysia to understand each other's output.
Asian Literature Project "YOMU" | The Japan Foundation, Kuala Lumpur Official Website
December 13, 2021: Four short stories have been uploaded!
Portrayal of Today's Malaysia in Literature
With COVID-19 vaccination rates rising, the number of new cases in Malaysia has continued to decline since the all-time high of 22,642 on August 25, 2021. Life in the country is now slowly returning to normal. During the course of the pandemic, the Malaysian government actively implemented a range of control measures, launching a contact-tracing mobile app, instituting three lockdowns, and restricting interprovincial travel.
As a multi-ethnic nation, the country is home to various ethnic groups that communicate mainly in the official language of Malay (Bahasa Malaysia) as well as in English, especially in urban areas. Other languages are also spoken within ethnic groups, including Chinese (e.g., Mandarin, Cantonese, Hokkien) and Tamil. The project offers our readers a vivid portrayal of today's Malaysia through works written in four different languages reflecting the country's diverse cultural and social backgrounds and the impact of the COVID-19 pandemic.
The four authors are reading the beginning part of their works in Malay, English, Chinese and Tamil. Enjoy the "sound" of Malaysia.
Literary Arts Scene in Malaysia
---