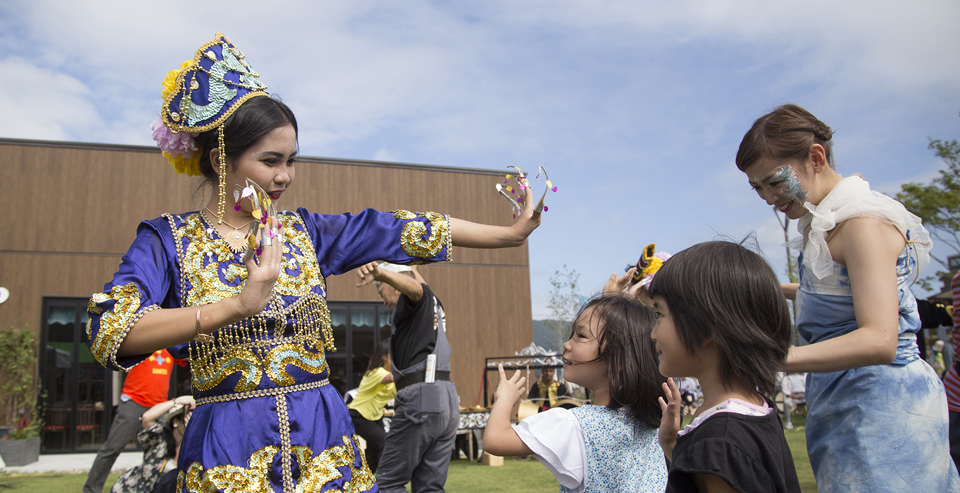 The Japan Foundation Asia Center and Japan Contemporary Dance network (JCDN) has carried out a project called "Sanriku – Asian Network Project ; SAN Pro" since 2015 in the Sanriku coastal area which was severely damaged by The Great East Japan Earthquake and Tsunami. The aim of SAN Pro is to connect Sanriku and Asia through Geinoh (Folk Performing Arts), that has a rich history in both places.
In the Sanriku coastal area of Fukushima, Miyagi and Iwate prefecture, it is said that there are more than 2,000 Geinoh groups remaining and are rooted deeply in their community.
In the aftermath of the earthquake and tsunami, those Geinoh groups also lost their members, facilities to play and practice, tools and costumes. Even in the midst of these obstacles, they soon regrouped and started performing again to cheer up local people. From ancient times, Geinoh has been shared and passed down through local communities and after the March 11th, it greatly contributed to the recovery of the Sanriku region by bonding people and the community together.
By developing a network between Sanriku and Southeast Asia both rich in folk performing arts, the Japan Foundation Asia Center would like the Sanriku local people to discover the value of Geinoh in the context of the wider world. Finally we hope that Sanriku will continue to revitalize and rebuild their community to become even more intriguing than before.
In the "SAN Pro", we are carrying out these programs below.
Invitation program
We invite folk performing arts groups from Southeast Asia to the Snariku region in order to exchange various perspectives with the Geinoh groups as well as local people in Sanriku. The invitation program works closely with the Sanriku International Arts Festival.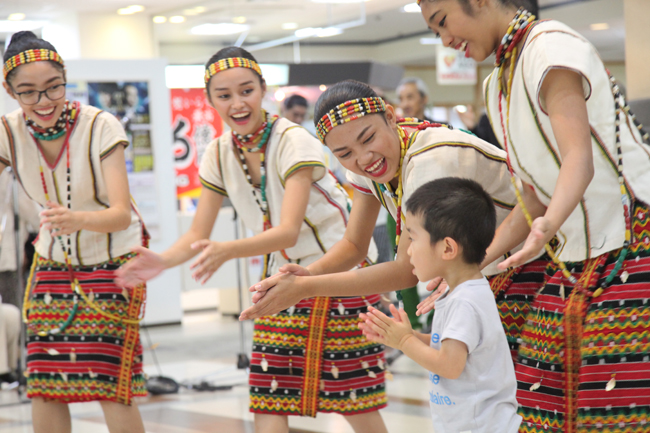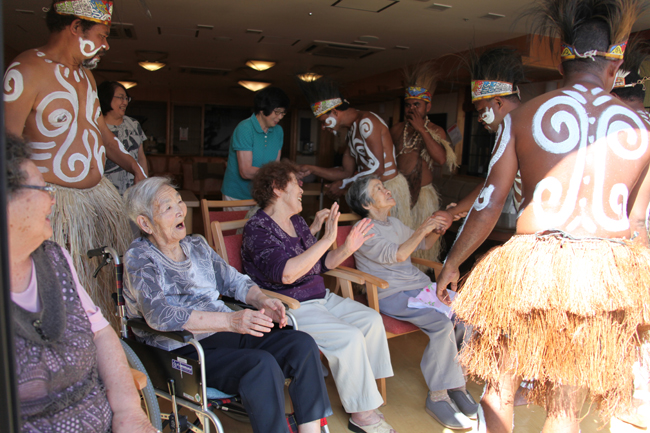 Invitation Program: Philippine High School for the Arts and EYUSER from Papua, Indonesia (2016)
Dispatch program
In order to enhance the Geinoh network, we also send a group of Geinoh practitioners in Sanriku to the Southeast Asian region. During their stay in the dispatched country, they will exchange through Geinoh with local folk performing arts performers.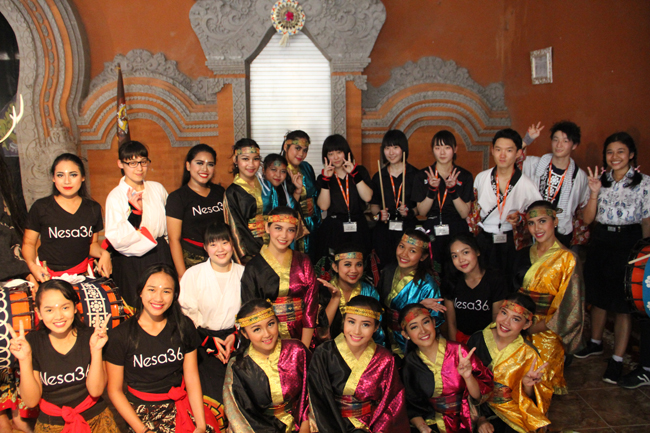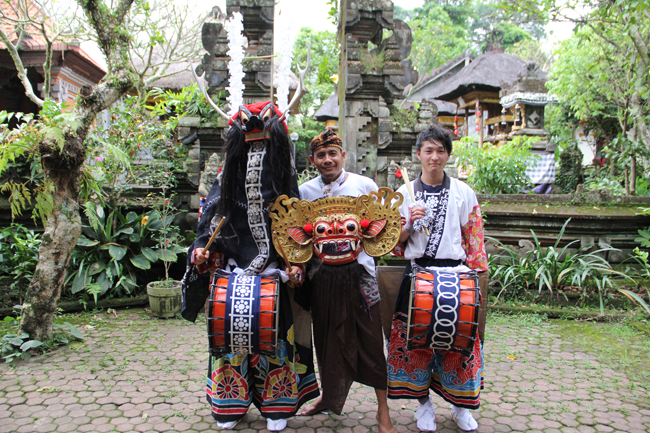 Dispatch program: High school students from Iwate visiting Bali Indonesia (2017)
Collaborative program
By carrying out the invitation program and the dispatch program, we aim at creating a new performing arts collaboration between Southeast Asia and Sanriku.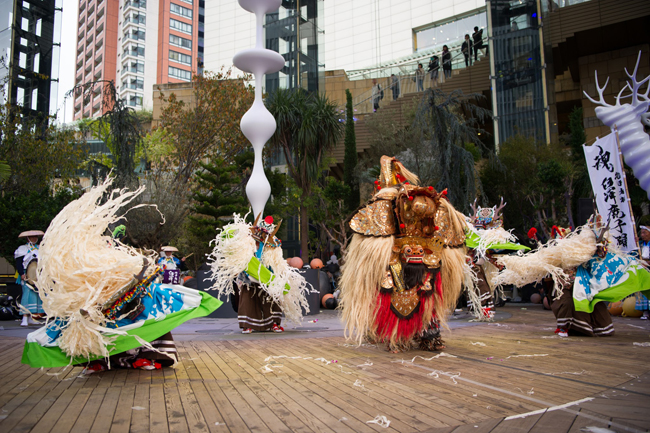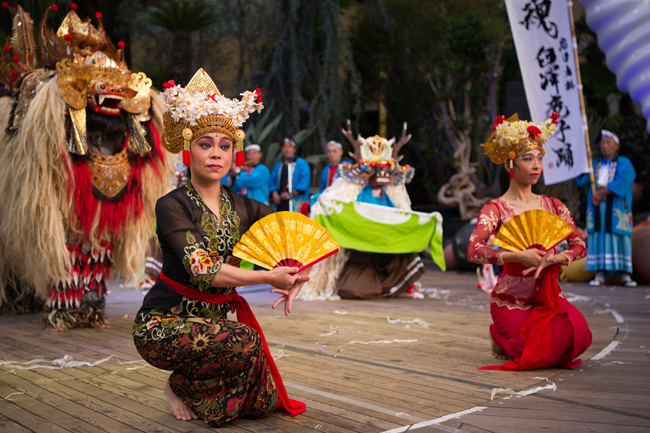 Photo by Takanobu Mori
Collaborative performance between Shishi-odori from Iwate and Barong Dance from Bali, Indonesia, (2016)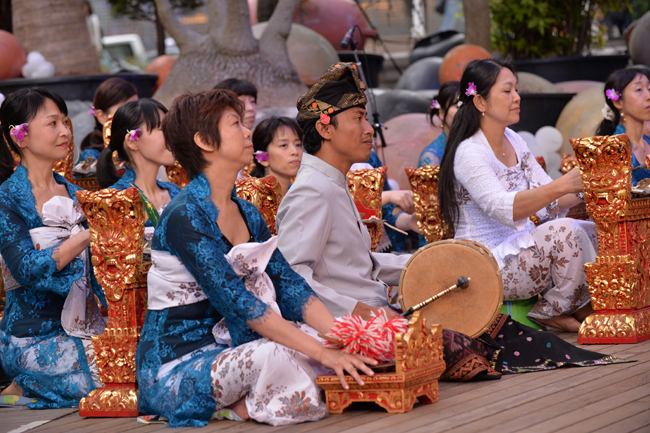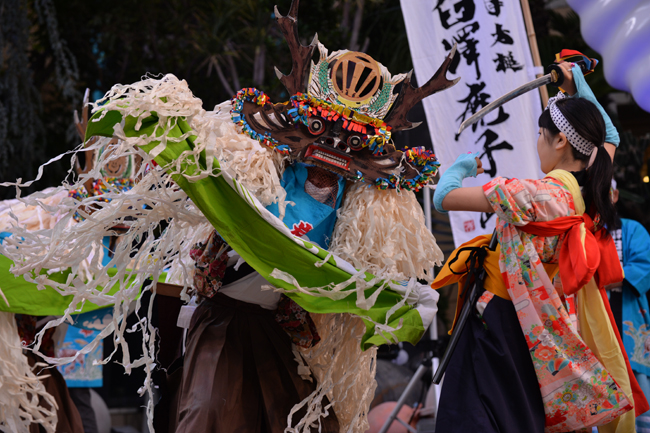 Photo by Takahiro Kohara
Collaborative performance between Shishi-odori from Iwate and Barong Dance from Bali, Indonesia, (2016)
Networking meeting
To aid in the recovery of periodic natural disasters in Japan, Asia and the world, we hold networking meetings to discuss the role of arts and culture, such as "role of Geinoh" and "preservation of Geinoh".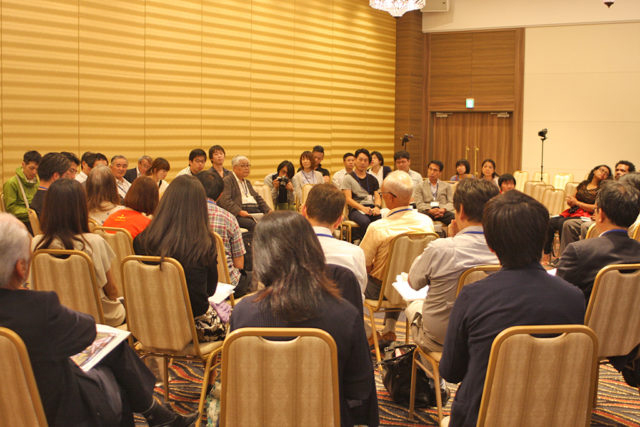 This project in FY2017 ,  FY2018 and FY2019 is certified as beyond 2020 program.
---