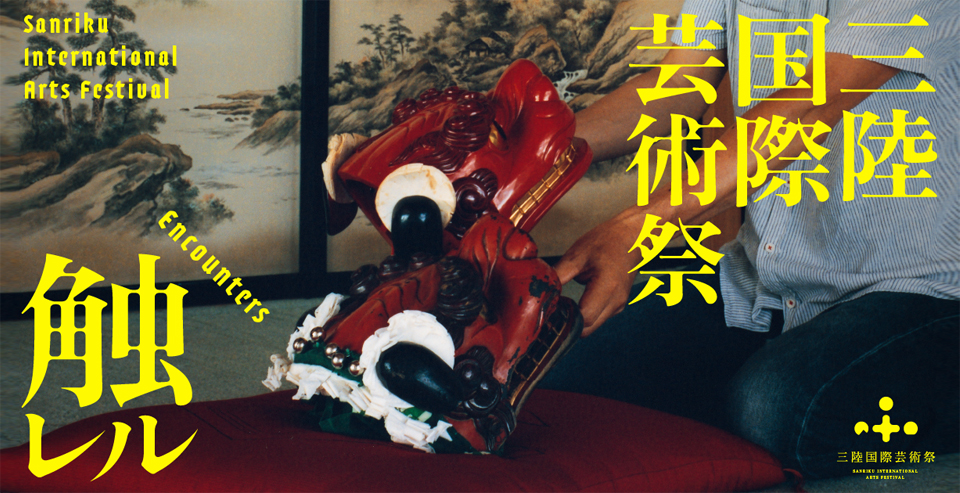 UPDATE (Friday, February 28, 2020)
[Event Canceled]
Due to the spread of novel coronavirus (COVID-19) in Japan, the Japan Foundation Asia Center and Sanriku International Arts Committee have made the decision to cancel the event.
We apologize for the inconvenience and disappointment this may cause to those who had hoped to attend the events and had already pre-registered. We thank you for your understanding and cooperation.
The Japan Foundation Asia Center will hold the "Sanriku International Arts Festival (SAN Fes)" from 1st March to 15th March, 2020 as Winter Program together with co-organizers, Sanriku International Arts Committee at the coastal area of the Sanriku region that stretches out over 600 kilometers.
The theme of this year's Sanriku International Arts Festival is FURERU, meaning "Encounters". We encounter Geinoh. And local Geinoh will come into contact with Geinoh from other countries as well as contemporary art forms.
Through this mutual exchange we can better understand the past, renew the present and walk towards a new future in Sanriku.
For more information, please refer to the following page.
Sanriku International Arts Festival official site
The 6th Sanriku International Arts Festival "FURERU" Fall Program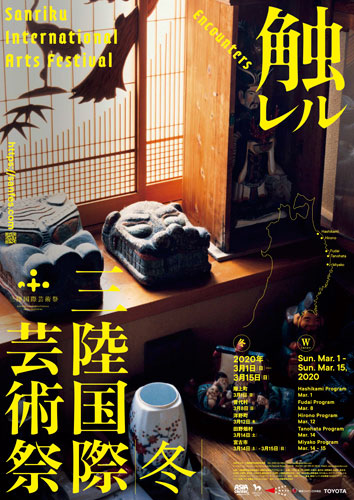 Event outline Canceled
Date
Sunday, March 1 - Sunday, March 15, 2020
Locations
Hashikami (Aomori Prefecture), Fudai, Hirono, Tanohata, Miyako and Ofunato (Iwate Prefecture)
Programs

Hashikami Program: March 1
Fudai Program: March 8
Hirono Program: March 12
Tanohata Program: March 14
Miyako Program: March 14 – 15
Ofunato Program: March 15

Organizers
Sanriku International Arts Committee and The Japan Foundation Asia Center
Artists

Geinoh Groups: 50 groups
Asian Geinoh Groups: 2 groups
Contemporary Artists: 6 groups

*Including participants of the Fall Program

Inquiries
Sanriku International Arts Festival Office
Tel: +81-192-22-9830
E-mail: info@sanfes.com
Official
website
Sanriku International Arts Festival
This is the certified project of beyond 2020 program.