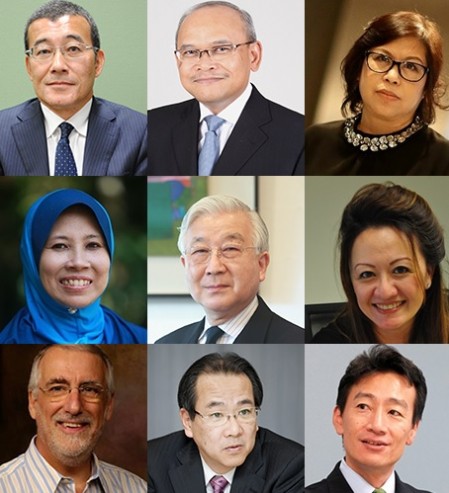 This conference series aims to establish a network of art and cultural promotion led by corporations in Southeast Asian countries and Japan, and to develop multi-directional cultural exchanges and stronger relationships between countries.
Culture is an essential element in each country, region, and race. With the recent growth in economic globalization, mutual understanding and respect for different cultures has become important as ever. Particularly in Southeast Asian countries, which are homes to a multitude of races and ethnicities, mutual understanding of the diverse cultures is fundamental in encouraging positive exchange on the community levels.
For many years in Japan, corporations have been promoting arts and culture, supporting the multifarious cultural projects in different regions, and contributing to the international exchange in the arts. Japanese corporations have developed their own philanthropic methodologies by making great use of their own business and management resources, and continued to strive for solutions to imminent social issues. These creative and unique activities, particular to the private sectors, are more flexible than cultural promotion policies lead by the national and local governmental bodies, and play important roles in promoting the diversity and innovativeness in the arts. As members of the global society, Japanese corporations carry the responsibility of providing their acquired knowledge, skills, and methods for cultural promotion, as well as propagating corporate philanthropy throughout the globe.
The conference series introduces a wide range of corporate philanthropic initiatives in Japan and, at the same time, unfolds toward a discussion in relation to the role of corporations in promoting social creation through the arts. The goal of this series is to encourage a positive network that extends throughout ASEAN, and to establish the cultural promotion platform, KMK ASEAN, through constructive exchanges and interactive projects in the arts.
Artists
Mr. Hario SOEPROBO (President Director, First State Investment, Indonesia)
Mrs.Gridthiya GAWEEWONG (Artistic Director, Jim Thompson Art Center, Thailand)
Pn. Yatela Zainal ABIDIN (CEO, Yayasan Sime Darby, Malaysia)
Ms. Hwee Suan ONG (Deputy Director, Arts and Culture Development Office, National Arts Council Singapore, Singapore)
Mr. Carrillo GANTNER AO (Chairman, Sidney Myer Fund / Corresponding Member, The Hague Club / Former Artistic Director, Playbox Theatre / Actor , Australia)
Mr. Takeshi WATANABE (General Manager, Naoshima Business Office, Holdings. Inc, Japan)
Mr. Toshiro NAKAMURA (President Director, Nakamura Brace Co., Ltd, Japan)
Mr. Koju FUNAHASHI (Executive Director, DNP Foundation for Cultural Promotion / General Manager, Information Communication Center, Dai Nippon Printing Co., Ltd. / Director, Association for Corporate Support of the Arts, Japan)
Moderator: Mr. Mitsuhiro YOSHIMOTO (Director, Center for Arts and Culture, NLI Research Institute / Director, KMK, Japan)
Event detail
Title
[The 2015 Grant Program for Promotion of Cultural Collaboration Grantees] Art, Culture, and Creative Society -The Role of Corporations and ASEAN Network- Tokyo Conference
Date
Friday, 27th May 2016 15:00-19:00
Venue
BELLESALLE TOKYO NIHOMBASHI
Tokyo Nihonbashi Tower, 2-7-1 Nihonbashi, chuo-ku, Tokyo, Japan Access
TEL:03-3510-9236
Entrance
fee
General 3,000yen, Student 1,000yen, member free
Organizer
Association for Corporate Support of the Arts
Partners
RUJAK Center for Urban Studies (Indonesia)
My Performing Arts Agency (Malaysia)
Official
Site
http://www.mecenat.or.jp/en/topics/758