*All seats are now filled, but you can be entered on a waitlist in case of cancellations.
The Asia Leadership Fellow Program (ALFP) is a joint program of the International House of Japan and the Japan Foundation that seeks to create a close, personal, and professional network of public intellectuals in Asia who have demonstrated outstanding abilities in leadership and are deeply committed to improving civil societies beyond their respective backgrounds and professional arenas.
This Year, 8 fellows will participate in the program from September.
This year's program overview and fellows' profiles are available on the following website;
Asia Leadership Fellow Program (ALFP)
ALFP Lecture Series#1
This lecture series invites leading public intellectuals, mainly ALFP fellows, as speakers on different themes. The first session will invite the three journalists listed below to speak about the role of media and other issues surrounding current Asia.
※This lecture will be held as Joint session with Asia Pacific Young Leaders Program(APYLP).
Overview
Time & Date
October 14, 2018 (Sun), 1:00pm
Venue
Lecture Hall, International House of Japan access
106-0032 5cho-me-11-16 Roppongi, Minato-ku, Tokyo-to google map
Language
English/Japanese (with simultaneous interpretation)
Admission
Free (registration required)
Register
Registration form is available on the ALFP website;
http://alfpnetwork.net/en/alfp_lectureseries10142018/
Inquiries
The International House of Japan Asia Leadership Fellow Program Secretariat
program@i-house.or.jp
Organizer
The International House of Japan, The Japan Foundation Asia Center,
Speakers:
Kunda Dixit (Nepal)
Editor and Publisher, Nepali Times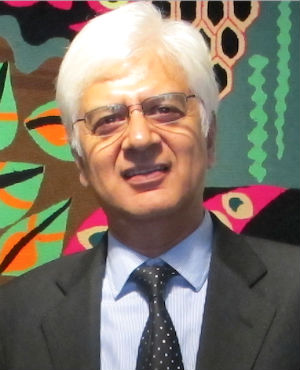 After graduating from Columbia University, Mr. Dixit started his career in journalism with BBC Radio in New York. He later served as Asia Pacific Editor of the Inter Press Service and established Panos South Asia. He is now editor and publisher of the Nepali Times in Kathmandu, as well as the author of Dateline Earth: Journalism As If the Planet Mattered and a trilogy of books on the Nepal conflict.
Saba Naqvi (India)
Independent Journalist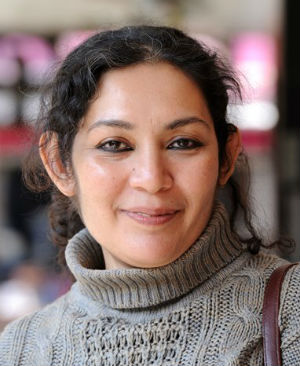 One of India's best-known political analysts, Ms. Naqvi is the author of three books. Her first book In Good Faith (Rupa Publications India, 2012) explores India's pluralistic traditions in an age of identity politics, while her second book Capital Conquest (Hachette, 2015) examines the sudden rise of the citizen's party AAP. Her most recent book Shades of Saffron: From Vajpayee to Modi (Westland, 2018) tells the story from the BJP's founding in 1980 to its two stints in power. All three books have been widely reviewed across India. The former political editor of Outlook magazine, Ms. Naqvi is now a columnist and a familiar face on television as an election analyst and commentator.
Kong Rithdee (Thailand)
Editor, Bangkok Post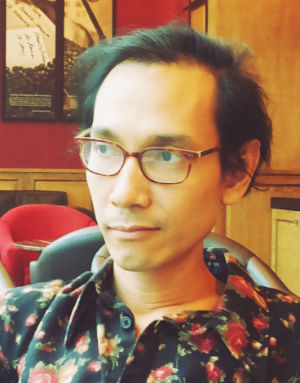 Mr. Rithdee is a film critic and editor of the Arts & Culture section of the Bangkok Post. He has been writing about arts and culture, with a specialty in film, for the Bangkok Post for over two decades. He believes that writing on movies and art shall help people to understand the state of the world by way of creating a constructive dialogue between artists and viewers. Meanwhile, he has co-directed three documentary features on the Muslim minority in Thailand. His second film, The Convert, was screened at film festivals in Vancouver, Bangkok, Taiwan, Singapore, Jakarta and Yamagata in Japan. He is interested in the politics of moving images at a time when the world is saturated with visual information, and he is particularly eager to explore new possibilities since he straddles the role of a print journalist at a time when newspapers are believed to be on the way out.
Moderator
Mizuno Takaaki
Professor, Kanda University of International Studies; former NY Bureau Chief, Asahi Shimbun; ALFP Advisory Committee Member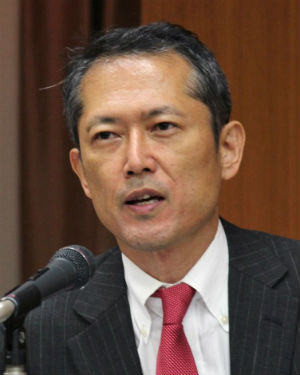 Professor Mizuno teaches journalism and Asian international politics at Kanda University of International Studies. Prior to his current position, he worked for the Asahi Shimbun for over 30 years, during which he served as a correspondent with the Hanoi Bureau, Vietnam (1992–1994), as well as with the Washington D.C. Bureau (during the Clinton years), and chief of the New York Bureau. In 2007, he became a member of the Asahi Shimbun's editorial board. Professor Mizuno has a B.A. in law from the University of Tokyo and an M.A. from the Paul H. Nitze School of Advanced International Studies, Johns Hopkins University. Since 2013, he has served as an advisory committee member of the Asia Leadership Fellow Program.