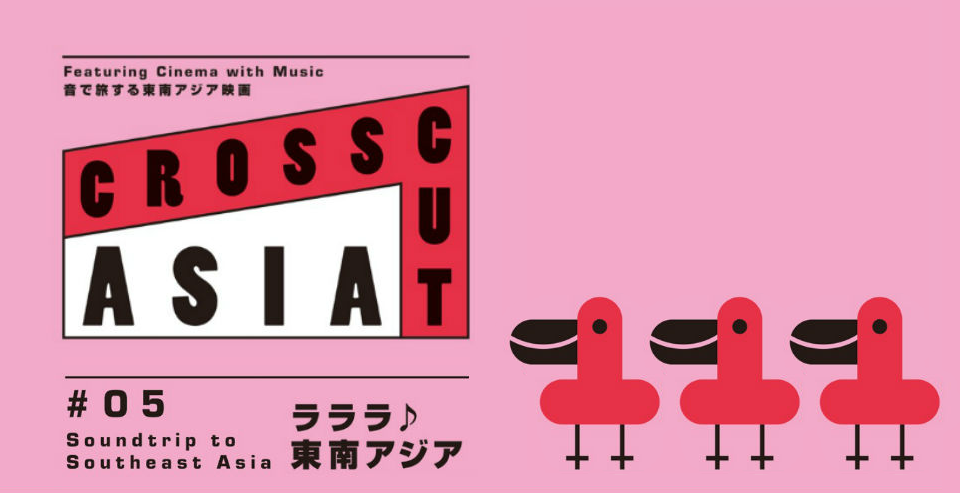 CROSSCUT ASIA #05: Soundtrip to Southeast Asia, the fifth edition of CROSSCUT ASIA showcasing a series of Asian films focusing on specific topics and countries, will be held from October 25 to November 3, 2018 at the 31th Tokyo International Film Festival (TIFF).
This year, CROSSCUT ASIA #05 will showcase Southeast Asian films featuring a rich variety of musical genres across regions and time.
As part of the program, we will have the "Directors' Talk on their own Soundtrip with Cinema" symposium on October 26th, 2018.
We will invite Garin Nugroho (Indonesia, Director of Chaotic Love Poems), Treb Monteras II (Philippines, Director of Respeto), and Nguyen Quang Dung (Vietnam, Director of Go-Go Sisters), three directors from the region, as guests. The theme of the symposium will be how to utilize music for their filmmaking and their tips to highlight the histories and the current situations of their countries through music.
CROSSCUT ASIA #05: Soundtrip to Southeast Asia
Symposium Guests
Garin Nugroho (Director of Chaotic Love Poems)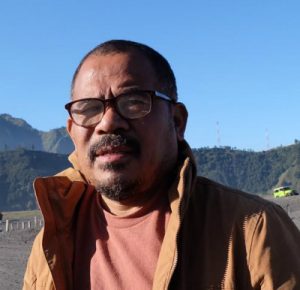 Nugroho was born in Jogjakarta, Indonesia in 1961. Nugroho is considered to be a pioneer of a new generation of Indonesian filmmakers from the 1990s. His films have been screened at numerous film festivals, such as Cannes, Venice and Berlin, and have won multiple awards. He began his career as film critic and documentary maker; his works represent the social issues, culture and politics of Indonesia. His work encompasses not only films but also theater and art installation. He also established JAFF (Jogja-NETPAC Asian Film Festival) in 2005. His film Setan Jawa has been screened throughout the world since 2016. His latest film Memories of My Body will premiere at Venice Film Festival 2018.
Treb Monteras II (Director of Respeto)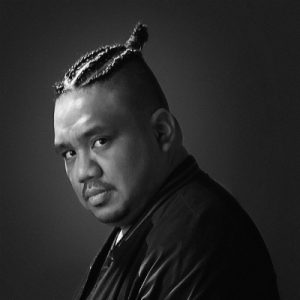 Since 2004 Monteras has directed top-rated TV shows, commercials, live concerts and over 300 music videos. He graduated from UST College of Fine Arts and Design with a BFA in Advertising Arts and continued to hone his skills at Mowelfund Film Institute and International Institute for Film and the Arts. In 2011, he was awarded in Nokia Europe's N8 Producers International Film Competition. Respeto is his first feature film.
Nguyen Quang Dung (Director of Go-Go Sisters)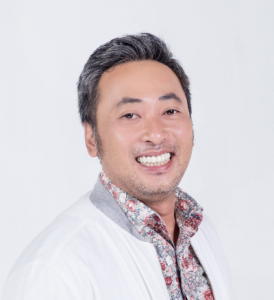 Born in 1978, Nguyen Quang Dung graduated from Ho Chi Minh City's Film and Theater College. After directing his first theatrical feature Truong Ba's Soul in Butcher's Body (Hồn Trương Ba Da Hàng Thịt) in 2005, he made four big hit movies back to back: Kiss of the Death (Nụ Hôn Thần Chết) (2008), its sequel Giải Cứu Thần Chết (2009), the first Vietnamese commercial musical Những Nụ Hôn Rực Rỡ (2010) and the first Vietnamese 3D kung fu movie The Lady Assassin (Mỹ Nhân Kế) (2013).
Event detail
Date & Time
Friday, October 26, 2018
4:05 p.m. to 5:05 p.m.
(Following the screening and Q&A of "Chaotic Love Poems")
Venue
CINEMAS Roppongi Hills SCREEN3 Access
Keyakizaka Complex, 6-10-1 Roppongi, Minato-ku, Tokyo Google Map
Admission
Adults: 1,500 JPY / Students: 1,000 JPY / Door (students): 500 JPY
(Including the screening of Chaotic Love Poems followed by the Q&A session and the Symposium)
How to
participate
The Symposium will be held after the screening and Q&A session of Chaotic Love Poems (2:00 p.m. -).
The ticketholders for the screening may participate in the symposium.
After the Q&A session, open seats will be opened for non-ticket holders subject to availability.
Should you wish to participate only the Symposium, please come to the entrance of the Screen 3 by 4:00 p.m..
Organizers
The Japan Foundation Asia Center, Tokyo International Film Festival
Website
http://2017.tiff-jp.net/en/