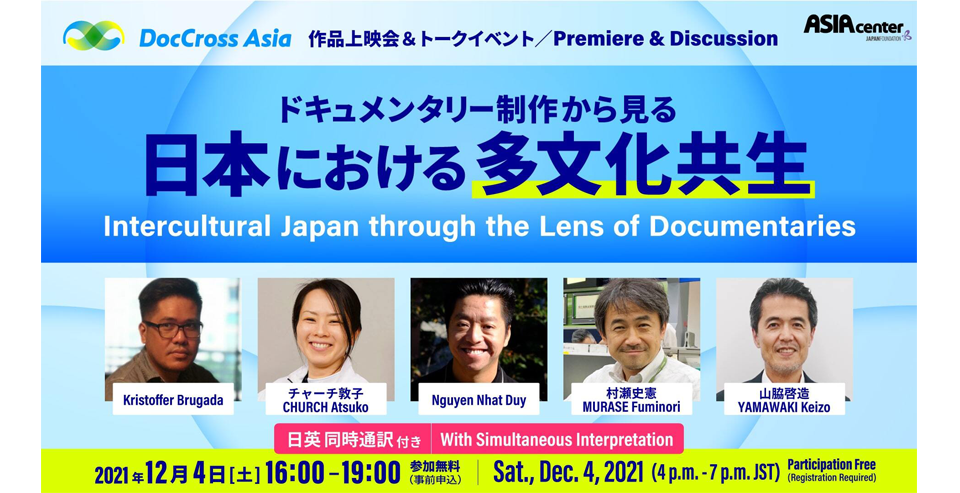 The video recording is available.
【English Audio】DocCross Asia Premiere & Discussion (Recording)(YouTube)
DocCross Asia is an international cultural exchange project that aims to promote collaboration between broadcasters in Japan and filmmakers in Southeast Asia through documentaries. As the result of the 15-month project, we are holding an online event on Saturday, December 4th.
In the first part of the program, we will premiere two international co-productions of DocCross Asia. The Japanese directors and Southeast Asian filmmakers will look back on the process of completing the collaboration films under the difficult COVID-19 conditions. Also they will discuss the significance of collaboration on the theme of Multiculturalism. The second part is joined by producers from broadcasters around Japan whose documentaries currently have been featured in "DocCross Asia Selection", which introduces documentaries relevant to multiculturalism in Japan as well as abroad. We will exchange opinions on the current situation and possibilities of Multiculturalism in Japan as revealed through their coverage in each region.
In this event, we welcome YAMAWAKI Keizo, professor of the School of Global Japanese Studies at Meiji University, who is leading the realization of intercultural Japan as commentator and moderator. Through discussion on the current state of intercultural Japan and the significance of this project, we intend to provide an opportunity to think about the prospects of a society where various cultures and values coexist and the possibilities for further exchange with Asian countries through documentaries.
Event Information
Date & Time
Saturday, December 4, 2021, 4 p.m.-7 p.m. JST
Speakers

[Part 1 & Part 2]

YAMAWAKI Keizo (Professor, School of Global Japanese Studies, Meiji University)

[Part 1]

Kristoffer Tops Brugada (Documentary Director, Philippines)
CHURCH Atsuko (Director, Goolight Co., Ltd.)
Nguyen Nhat Duy (Documentary Director, Vietnam)
Phan Y Linh (Producer, Vietnam)
MURASE Fuminori (Producer, Nagoya Broadcasting Network Co., Ltd.)
KATO Seiko (DocCross Asia General Producer / President, IMPLEO Inc.)

[Part 2]

KAMAI Fuki (Former Journalist, Hokkaido Broadcasting Co., Ltd.)
KUWA Kenichiro (Director, TV Shinshu Broadcasting Co., Ltd.)
KIRIYAMA Yosuke (Producer, Aichi Television Broadcasting Co., Ltd.)
UNOKI Ken (General Producer, Television Nishinippon Corporation)

Host: TAKEDA Yasutaka (Director of Arts, Culture and Exchange Section II, The Japan Foundation Asia Center)

Format

Zoom webinar (with simultaneous interpretation in English and Japanese)
Free of charge / Advance registration required.

Registration
Zoom Webinar Registration Page
From Monday, November 22 through Saturday, December 4, 4 p.m. JST
Organizer
The Japan Foundation Asia Center
Operation
IMPRELO Inc. (DocCross Asia Operation Team)
Official Website
DocCross Asia
The archive video of the event will be available on the website above at a later date.
Program
Opening: SATO Yuri (Executive Vice President, The Japan Foundation)
Introduction: YAMAWAKI Keizo
Part 1: Screening & Discussion
I DREAM OF CARING
Duration: 27 min. Screening & 20 min. Discussion
Speakers: Kristoffer Tops Brugada, CHURCH Atsuko
AWAY FROM HOME
Duration: 26 min. Screening & 20 min. Discussion
Speakers: Nguyen Nhat Duy, Phan Y Linh, MURASE Fuminori
Host: TAKEDA Yasutaka
Speaker: KATO Seiko
Commentator: YAMAWAKI Keizo
Theme:
After showing the films I DREAM OF CARING (Philippines & Goolight) and AWAY FROM HOME (Vietnam & Nagoya TV) produced by DocCross Asia, we will ask the filmmakers to share their thoughts. We will also discuss the difficulties that arose from the differences in thinking and production methods between Japan and the other countries, how the spread of COVID-19 affected the production process, and new perspectives gained from collaboration.
Part 2: Talk with filmmakers from DocCross Asia Selection – Intercultural Japan through the Lens of Documentaries –
Duration: 45 minutes
Speakers:
KAMAI Fuki Kami-san from Vietnam: The Future of an Inclusive Society (Hokkaido Broadcasting Co., Ltd, 2019)
KIRIYAMA Yosuke Castaway Kids-Foreign Children Who Can't Go to School (Aichi Television Broadcasting Co., LTD., 2019)
KUWA Kenichiro Rochman and Eldercare (TV Shinshu, 2021)
UNOKI Ken The Nepalese Person Near You (Television Nishinippon Corporation, 2019)
Moderator: YAMAWAKI Keizo
Theme:
With Professor Yamawaki as moderator, the session will focus on several documentaries related to community, education, and nursing care from those currently available on DocCross Asia Selection. The filmmakers will discuss the initiatives and issues they have observed in their respective regions and the possible role of local communities in building an intercultural society.
DocCross Asia Summary: The Significance and Prospects of DocCross Asia
Duration: 15 minutes
Speaker: YAMAWAKI Keizo
Host: TAKEDA Yasutaka
Theme:
We will review the project and discuss the exchange of perspectives between filmmakers from Japan and Southeast Asia, and what the project has revealed about intercultural Japan.
Profile
YAMAWAKI Keizo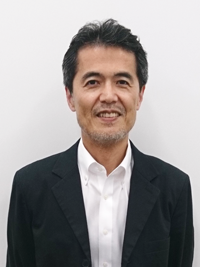 Yamawaki Keizo is professor in the School of Global Japanese Studies, Meiji University, Tokyo. He specializes in migration integration. He has advised numerous local governments as well as ministries of the national government in Japan. Since 2010, he has promoted exchange of ideas and good practices in migrant integration between cities in Japan and those in Europe, Korea and Australia. In January 2020、he spoke as a Japanese expert at the OECD high-level policy forum. He is the co-author of An Introduction to the Intercultural City for Local Governments in Japan, published in March 2021 by the Council of Europe. At Meiji University, he has been working with his students on intercultural community building, such as conducting workshops and producing videos. Recently, his seminar cooperated in the production of a music video on the theme of "Yasashii Nihongo" or plain and caring Japanese.
Kristoffer Brugada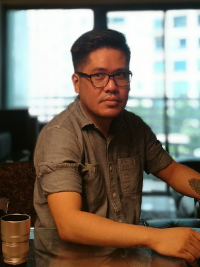 Director, producer, screenwriter, and professional lecturer, Brugada is one of the leading independent filmmakers in the Philippines. Delving into the strength and frailty of humanity, he has won several international awards such as the Peabody Award, and the New York Festivals' Gold and Silver Medals. Brugada's recent film, An Elegy to Forgetting (2020), which chronicles his father's last days with Alzheimer's disease, was highly acclaimed in the Philippines and abroad. Bullet-laced Dreams (2020), which depicts indigenous children in Mindanao who fight for their right to earn an education, won the Japan Prize 2021 (UNICEF Prize).
CHURCH Atsuko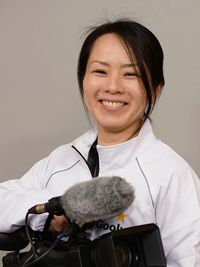 Director, Goolight Corporation. After working several years for a production company in Tokyo, Church joined cable TV station Goolight in 2017. She is currently in charge of daily news programs and documentaries, and overseas sales of media content. Through her work in local television, she's committed to maintaining close ties with local people. Her 2019 work, A Passionate Life, tells the story of the first Japanese female photojournalist, 104 years old at the time.
Nguyen Nhat Duy & Phan Ý Linh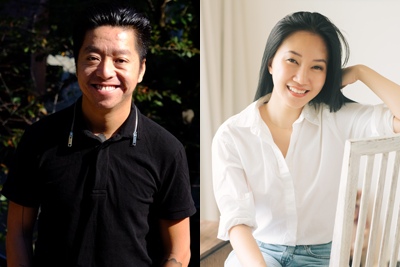 Duy is a graduate of the Hanoi Academy of Theatre and Cinema, and a writer and director of feature films, TV series and documentaries. Linh is a writer and producer for Vietnam Television's VTV7. Together, they have created works about education and children in Vietnam that have won several international awards. Their recent works include A Star from Nowhere (2019), an international co-production with Japan, Brother (2019), winner of the ABU Award 2019 for Children's Programs, and Sister (2018), winner of the Japan Prize 2018 (UNICEF Prize).
MURASE Fuminori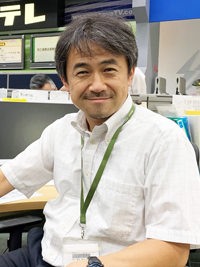 Producer, Nagoya Television Broadcasting Co. Murase joined Nagoya Television Broadcasting in 2005. He has worked at the forefront of news reporting as a news desk editor for many years and as a documentary producer since 2017. His work includes many documentaries that deal with social issues in Japan, such as Small Actions, Big Results (2020 - Grand Prize, 47th HBF Prize), Whole Again (2019 - Commended Entry, ABU Award 2019), and Dreams and Hopes (2019 - Excellence Award, The Age of Regionalism Video Festival 2019).