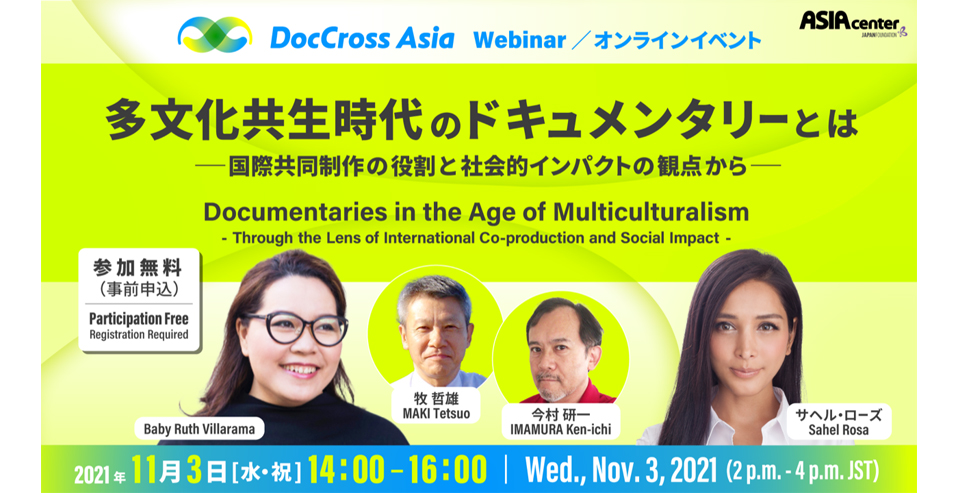 *As of December 27, 2021, the archive video streaming ended.
DocCross Asia is a collaborative project between broadcasters in Japan and filmmakers from Southeast Asia to create documentaries under the theme of multiculturalism in Japan. We are pleased to announce that we will be hosting a related webinar.
Sunday Beauty Queen is a documentary by a filmmaker from the Philippines. Behind the growth of an Asian documentary to Netflix distribution, there was a method and process that sought to achieve both social impact and box office success, and to gain the understanding and support from a wide range of people. This film is based on Sunday Cinderella, an international co-production with a Japanese producer, depicting Filipino domestic helpers in Hong Kong.
In this webinar, Sahel Rosa, who has a strong interest in the method of documentary, will ask the director about the process of how the film gained support. The Japanese producer who took a part in Sunday Cinderella will also join us to discuss the possibilities of documentaries in the age of multiculturalism, where various cultures and values coexist in harmony, from the perspectives of "international co-production" and "social impact".
Before the webinar, we ask that participants watch Sunday Cinderella (26 minutes) on the DocCross Asia website.
Sunday Cinderella Synopsis
Hong Kong is home to 190,000 Filipino domestic helpers. On Sundays, they congregate in a square and reminisce about their families back home. A beauty contest like no other is held each June where they dress in their finest in the hopes of winning the crown. But what really lies in the hearts of these Filipino helpers? The film uses colorful images to portray the OFWs (Overseas Filipino Workers), who have become a major social issue in the Philippines.
Event Information
Date & Time
Wednesday, November 3, 2021 (Japanese holiday), 2 p.m.—4 p.m. JST
Speakers

Sahel Rosa (Actor, International NGO Goodwill Ambassador)
Baby Ruth Villarama (Documentary Director)
MAKI Tetsuo (Director at Documentary Japan Inc., Co-producer of Sunday Cinderella)
IMAMURA Ken-ichi (Executive Producer, NHK Enterprises; Advisor, TokyoDocs)

Format

Zoom webinar with simultaneous interpretation in English and Japanese / Participation Free
Advance registration required

Registration
Zoom Webinar Registration Page
From Monday, October 18, 10 a.m. JST through Wednesday, November 3, 10 a.m. JST
Organizer
The Japan Foundation Asia Center
Operation
IMPRELO Inc. (DocCross Asia Operation Team)
Official Site
DocCross Asia
The archived video of the event will be available on the website above at a later date.
Program
Part 1
Lecture "Documentaries and Social Impact: A Case Study from the Philippines"
Duration: Approx. 40 minutes (+15 min. for Q&A)
Speaker: Baby Ruth Villarama
Moderator: Sahel Rosa
Theme: The documentary film Sunday Beauty Queen became a runaway hit after a series of local screenings in the Philippines, Hong Kong, Malaysia and other countries. Behind the film's success is "Impact Distribution"*, a highly successful film-development strategy that aims to achieve both social change and box office success. How did Villarama apply this concept to her own work and how did it change people's perceptions? What was its social impact? Villarama will talk about the power of documentary against the backdrop of coexisting cultures and values.
10-minute break
Part 2
Panel discussion: "New Perspectives as the Basis of Multiculturalism: From the Frontlines of International Co-production"
Time: Approx. 30 minutes (15 min. for Q&A)
Speakers: Baby Ruth Villarama, MAKI Tetsuo, IMAMURA Ken-ichi
Moderator: Sahel Rosa
Theme: Sunday Beauty Queen is based on the film Sunday Cinderella, an international co-production with Japan (currently available on DocCross Asia Selection). How did the director's perspectives intersect with those of the Japanese co-producer and how did that affect the film? With the participation of a producer who has extensive experience in international projects involving Japan and other Asian countries, we will share ideas about the challenges and excitement of international co-production and discuss its role in deepening our understanding of our multi-faceted world.
* Impact Distribution is a strategy for developing films that aims to simultaneously achieve box office success (distribution) and address social issues (impact). It is already in use in the U.S., Australia, the Netherlands, Norway, and other countries, and new marketing companies and distributors specializing in impact distribution are using it to produce hit films.
Profile
Sahel Rosa (Actor, International NGO Goodwill Ambassador)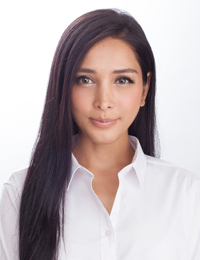 Born in 1985 in Iran. She lived in an orphanage as a child, was adopted at age 7, and came to Japan with her adoptive mother when she was 8. An actor, she is also a goodwill ambassador for Human Rights Watch, an international human rights NGO, and is involved in social issues that include promoting international adoption. In 2020, the documentary Sahel's Journey was aired after 7 years in production. This experience inspired Sahel to explore a new path as a filmmaker.
Baby Ruth Villarama (Director, Sunday Cinderella and Sunday Beauty Queen)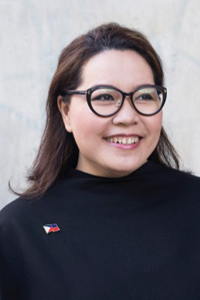 Villarama holds a master's degree in Film Distribution and Marketing from Birmingham City University in the UK. After working for ABS-CBN, National Geographic Channel and CNN Philippines, she made her directorial debut in 2007 with Little Fame, followed in 2016 by Sunday Beauty Queen, which examines the life of Filipino women working in Hong Kong. In 2018, she was awarded the Global Alumni Social Impact Award in the U.K. for influencing global conversation and policy change concerning migration. Sunday Beauty Queen is available on Netflix Philippines.
MAKI Tetsuo (Director at Documentary Japan Inc., Co-producer of Sunday Cinderella)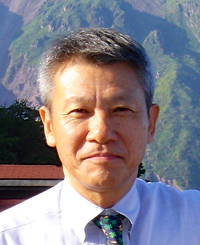 Co-founded the production company "Documentary Japan" in 1981 and served as President for 10 years. In 1991, he won the Grand Prix of All Japan Television Program Producers Association (ATP). As an Executive Board Member of ATP, he works to promote the international development of content and international co-production. In 2015, he served as a co-producer of Sunday Cinderella.
IMAMURA Ken-ichi (Executive Producer, NHK Enterprises Inc., Advisor, Tokyo Docs)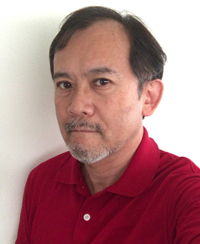 Imamura joined NHK in 1983. He was the commissioning editor of the World Documentary program from 2009 until 2012. Since 2012, he has worked with NHK Enterprises and is in charge of co-production, pre-buy and commissioning of TV programs, mainly documentaries. In 2011, he was one of the founders of Tokyo Docs, the sole international documentary event in Japan to hold pitching sessions.