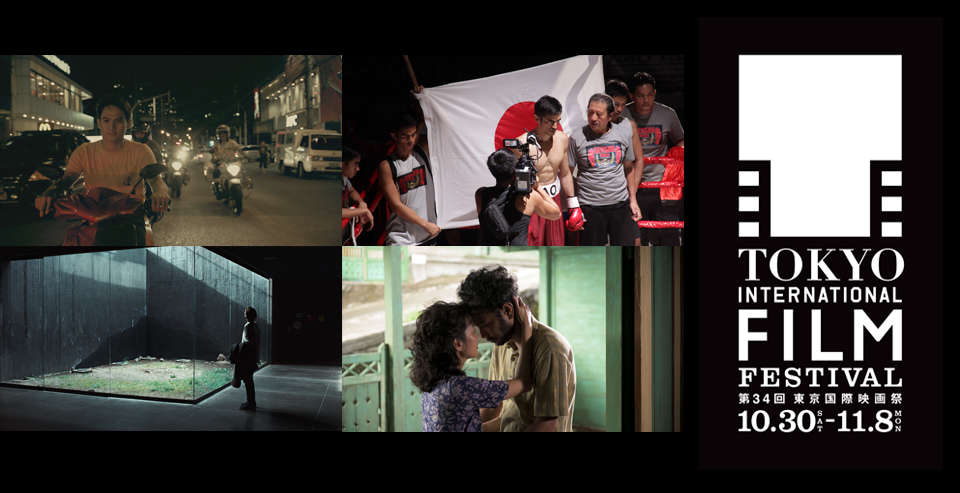 The Japan Foundation Asia Center is co-organizing a packed lineup of Asian cinema at the 34th Tokyo International Film Festival (TIFF), which takes place from Saturday, October 30 to Monday, November 8, 2021. In addition to co-presenting the "Asian Future" section with TIFF, the Japan Foundation Asia Center introduces the rich variety of Asian cinema at the festival through screenings of ten remarkable films in the Competition, Gala Selection, World Focus, and other sections.
In the Competition section, screenings include Payback (2021), directed by the giant of Philippine cinema Brillante Ma Mendoza, and Arisaka (2021), directed by Mikhail Red from the Philippines, who won the Best Asian Future Film Award with Birdshot in "Asian Future" section in 2016.
The Gala Selection section has screenings of the Japanese-Filipino co-production GENSAN PUNCH (2021), also directed by Brillante Ma Mendoza, and Apichatpong Weerasethakul's Memoria (2021), which won the Jury Prize at the 74th Cannes Film Festival.
The World Focus section includes Vengeance Is Mine, All Others Pay Cash, which won the Golden Leopard at the Locarno International Film Festival this year and is the latest from Indonesian director Edwin, who previously made one of the films in Asian Three-Fold Mirror 2018: Journey, the omnibus film co-produced by the Japan Foundation Asia Center and TIFF.
The Conversation Series at Asia Lounge is also held during TIFF and features talks with Brillante Ma Mendoza, Apichatpong Weerasethakul, as well as Bahman Ghobadi, whose film The Four Walls is in the Competition section. Streamed live online, these talks superbly complement the screenings at the festival.
Don't miss this opportunity to experience the incredible cinema of Asia!
Films co-presented by the Japan Foundation Asia Center and TIFF
Outline of the 34th Tokyo International Film Festival