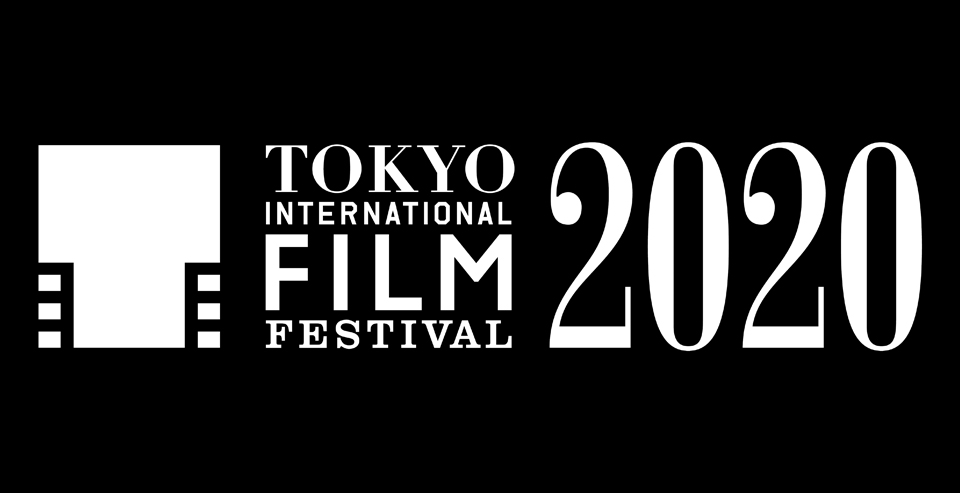 The Japan Foundation Asia Center is co-organizing a series of screenings of Asian cinema at the 33rd Tokyo International Film Festival (TIFF), held from Saturday, October 31 to Monday, November 9, 2020. With a focus on Asia and international exchange through film, this partnership between the Asia Center and TIFF is ongoing since 2014. As part of the initiative, the festival will showcase the diverse and remarkable films and cinema culture of Asia in this year's Tokyo Premiere 2020 and World Focus sections.
Presenting especially world and Asian premieres of new films by directors with highly individual styles, the Tokyo Premiere 2020 section features Fan Girl (2020), a portrayal of a young girl chasing after her idol, directed by Antoinette Jadaone in a striking departure from Six Degrees of Separation from Lilia Cuntapay (2011), the mockumentary about a Filipino horror movie actress that attracted buzz when it screened at TIFF last year, and Come and Go (2020), a new film by Malaysian director Lim Kah Wai, set in Osaka and starring a top international cast. The World Focus section features numerous Asian films that have won accolades at international festivals, not least Along the Sea (2020), which was screened in competition at the San Sebastian International Film Festival, from director FUJIMOTO Akio, the double winner with Passage of Life (2017) of the Best Asian Future Film Award and The Spirit of Asia Award by The Japan Foundation Asia Center at the 30th Tokyo International Film Festival. The lineup also includes such unmissable highlights as the world premiere of a new 4K digital restoration of Mukhsin (2006) by Malaysian master Yasmin Ahmad as part of the Asia Center's Southeast Asian film restoration efforts.
Special online talk session "TIFF Talk Salon" will also be held for some of the films. Visit the TIFF official website for more information.
During the festival, CROSSCUT ASIA SPECIAL, a booklet introducing the rich culture of Asian cinema, will be available for free at the venues.
In addition to introducing the twenty films listed below, the booklet features a wide range of exciting articles and content about Asian cinema, including a special interview with KATO Masaya, who appeared in the film Beyond The Bridge (directed by Sotho Kulikar) from the Asian Three-Fold Mirror 2016: Reflections omnibus, and an online discussion between the Indonesian director Riri Riza and the Japanese director FUKADA Koji, whose work is screening in the Japan Now section of TIFF this year.
Don't miss this opportunity to experience the incredible cinema of Asia!
Lineup
<Tokyo Premiere 2020 section>
Abu Omar
2020 / Israel / 113min
Director: Roy Krispel
Cast: Kais Nashif, Shany Vershik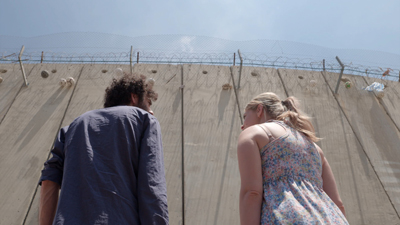 A Palestinian father meets a pregnant Israeli woman on his way to cross the border, carrying his son, dead after failed surgery in Israel. Two, who are not supposed to meet, travel together in this mature story.
---
Alaya
2020 / China / 150min
Director: Shi Meng
Cast: Hou Ying-jue, Jiang Xu-xuan, Zhao Xiao-dong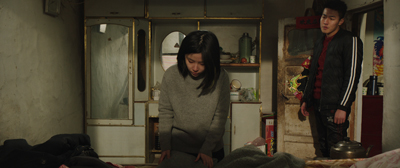 A man becomes a hermit after losing his son. An assaulted woman closes her mind. A girl was born illegitimately. As time passes by, their fates begin to move. Auteur's debut is an astonishing story about karma and samsara.
---
Ashes on a Road Trip
2020 / India / 109min
Director: Mangesh Joshi
Cast: Amey Wagh, Mohan Agashe, Geetanjali Kulkarni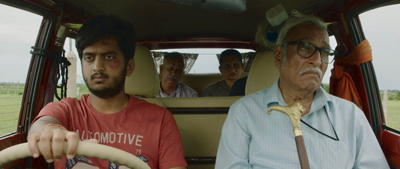 A family patriarch dies. Following his wish to not read the will until his ashes are scattered in a place important to him, family members drive to the remote spot. Old folks' comical, tearful Indian road movie.
---
Come and Go
2020 / Japan, Malaysia / 158min
Director: Lim Kah Wai
Cast: Lee Kang-sheng, USAMARU Manami, CHIHARA Seiji, WATANABE Makiko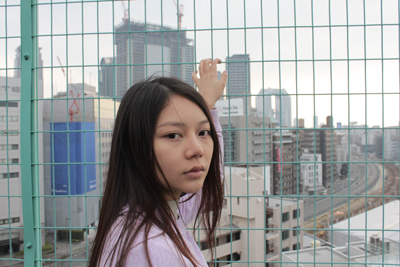 A Korean girl at a party disguisedly as a porno actress. An overly ambitious Nepalese man. A Vietnamese far from home. An Okinawa-born filmmaker in debt. A non-stop ensemble film about people surviving in Osaka.
---
Fan Girl
2020 / The Philippines / 101min
Director: Antoinette Jadaone
Cast: Charlie Dizon, Paulo Avelino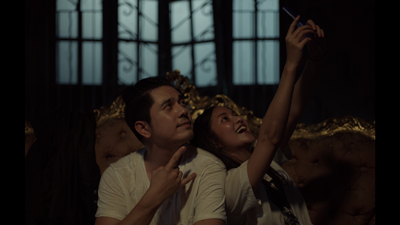 Eagerly awaited new film by Jadaone, whose Six Degrees of Separation from Lilia Cuntapay won Eiga Hiho magazine's best TIFF 2019 film. A starstruck girl sneaks into an actor's house and sees a horrifying truth.
---
Forgiveness
2020 / Turkey / 95min
Director: Cem Özay
Cast: Timur Acar, Emine Meyrem, Hakan Arslan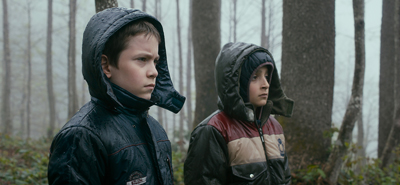 A boy, unloved by his strict father, accidentally fires at his little brother. Will the bereaved family, with father in shock, silent mother and boy in despair, find hope? Profound family drama from emerging director.
---
Jang-Gae: The Foreigner
2020 / Taiwan / 107min
Director: Chang Chih-wei
Cast: Ho Yeh-wen, Kim Yea-eun, Lee Hang-na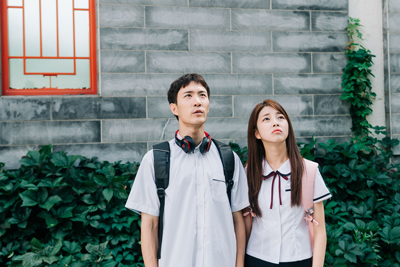 Brilliant Taiwanese-Korean high school student is torn apart by his identity. This hard-boiled teen drama depicting bullying, first love and a feud with father is the debut feature by a Talents Tokyo 2013 alumni.
---
Love Song 1980
2020 / China / 127min
Director: Mei Feng
Cast: Li Xian, Jessie Li, Mai Zi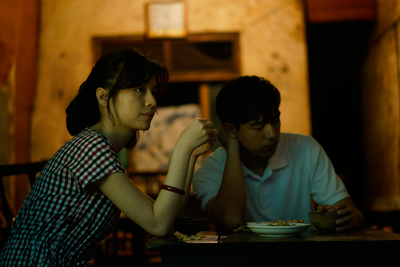 Second feature by Mei Feng, who won TIFF 2016 Best Artistic Contribution for his debut film. Love Song 1980 is a prologue of Summer Palace, which was written by Mei. Fateful romance of a man and a woman in the 80s.
---
Malu
2020 / Malaysia, Japan, France / 112min
Director: Edmund Yeo
Cast: Sherlyn Seo, MayJune Tan, NAGASE Masatoshi, MIZUHARA Kiko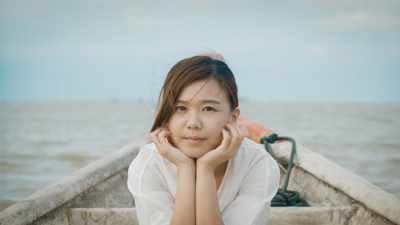 Mysterious poetic story of long-lasting discord between beautiful sisters unfolds in Malaysia and Japan. TIFF 2017 Best Director winner presents a Japan-Malaysia co-production, starring Nagase Masatoshi and MIZUHARA Kiko.
---
No Choice
2020 / Iran / 108min
Director: Reza Dormishian
Cast: Fatemh Motamed Aria, Negar Javaherian, Parsa Piroozfar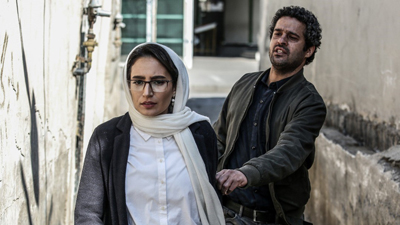 16-year-old homeless girl repeatedly works as a surrogate mother for money. A human rights attorney tries to rescue her, but inevitably faces difficulties. A sensational story depicting the shadows of Iranian society.
---
The Old Town Girls
2020 / China / 104min
Director: Shen Yu
Cast: Wan Qian, Li Gengxi, Huang Jue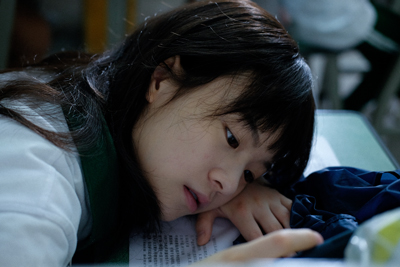 High school girl living with her father and stepmother is visited by her biological mother, who left her soon after birth. They gradually reconcile, but the mother has a heavy debt. Emerging director's debut feature.
---
Slate
2020 / Korea / 100min
Director: Jo Ba-reun
Cast: Ahn Ji-hye, Lee Min-ji, Park Tae-san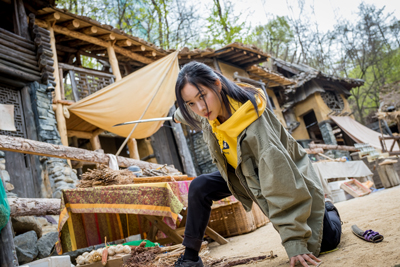 Budding actress dreaming of being an action star works as a stand-in and happens to enter a parallel world where she battles an evil dictator to save villagers. Hilarious fantasy full of film-world inside stories.
---
TiTi
2020 / Iran / 103min
Director: Ida Panahandeh
Cast: Elnaz Shakerdoost, Parsa Pirouzfar, Houtan Shakiba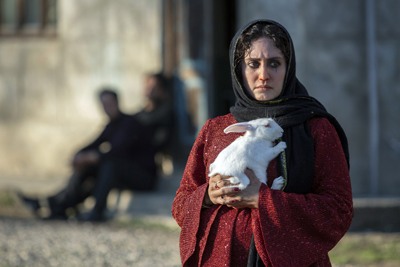 Hospitalized elite physicist reaches out to a Roma janitor woman. Rising director won Cannes Un Certain Regard Special Jury Prize for Debut Film with Nahid (2015). Her The Nikaidos' Fall (2018) was filmed in Nara.
<World Focus section>
Genus Pan
2020 / The Philippines / 157min
Director: Lav Diaz
Cast: Nanding Josef, Bart Guingona, DMs Boongaling
Three illegal miners traversed the sea, the mountains and the forest until they reached their destination. Or did they really reach their cursed place?
---
Love After Love
2020 / China / 140min
Director: Ann Hui
Cast: Sandra Ma, Faye Yu, Eddie Peng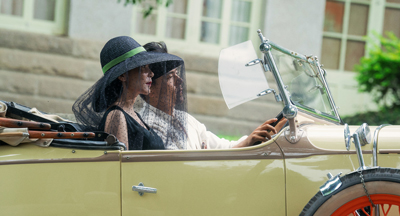 A young woman who moves from Shanghai to Hong Kong in search of an education ends up working for her aunt by luring rich and powerful men and is forced into a loveless marriage with a playboy.
---
Mekong 2030
2020 / Laos, Cambodia, Myanmar, Thailand, Vietnam / 93min
Director: Sotho Kulikar, Anysay Keola, Sai Naw Kham, Anocha Suwichakornpong, Pham Ngoc Lan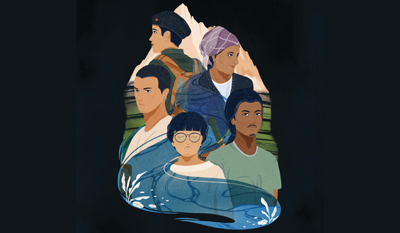 Mekong 2030 is a film anthology, comprising five stories that envision the future of the Mekong River from different cultural perspectives.
---
There Is No Evil
2020 / Germany, Czech Republic, Iran / 151min
Director: Mohammad Rasoulof
Cast: Ehsan Mirhosseini, Shaghayegh Shourian, Kaveh Ahangar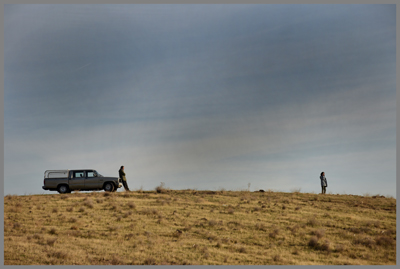 Every society that enforces the death penalty needs people to kill other people. Four men face an unthinkable but simple choice.
---
The Wasteland
2020 / Iran / 103min
Director: Ahmad Bahrami
Cast: Ali Bagheri, Farrokh Nemati, Mahdieh Nassaj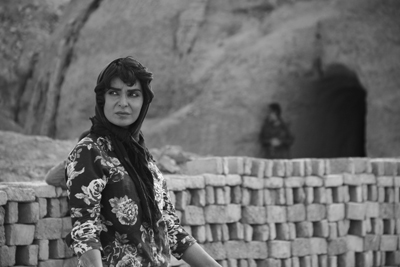 An old brick-making factory is going to shut down and all that matters to the factory supervisor is keeping his lover unharmed.
---
Mukhsin [4K Digitally Restored Version]
2020 / Malaysia / 101min
Director: Yasmin Ahmad
Cast: Mohd Shafie Naswip, Sharifah Aryana, Sharifah Aleya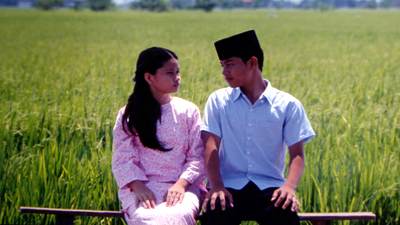 A masterpiece by Yasmin Ahmad, which had its world premiere at TIFF2006, digitally restored in 4K by the Japan Foundation Asia Center under the supervision of cinematographer Low Soon Keong.
---
Along the Sea
2020 / Japan, Vietnam / 88min
Director: FUJIMOTO Akio
Cast: Hoang Phuong, Huynh Tuyet Anh, Quynh Nhu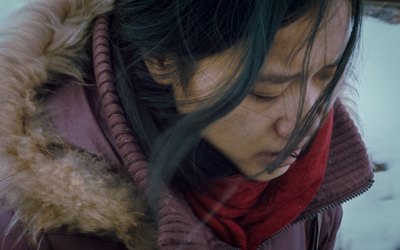 Fujimoto Akio, who won two awards in the Asian Future Section at TIFF 2017, is back with his second feature, which follows a Vietnamese woman who leaves her workplace as a technical trainee in Japan.
Outline of the 33rd Tokyo International Film Festival
| | |
| --- | --- |
| Dates | Saturday, October 31 to Monday, November 9, 2020 |
| Venues | Roppongi Hills, EX Theater Roppongi (Minato ward), Hibiya Step Square, Tokyo International Forum (Chiyoda ward) and other venues in Tokyo Metropolitan Area |
| Organizer | UNIJAPAN (33rd Tokyo International Film Festival Executive Committee) |
| Co-organizers | Ministry of Economy, Trade and Industry / The Japan Foundation Asia Center (Film Culture Exchange Projects between Japan and Asian countries) / Tokyo Metropolitan Government (Tokyo Premiere 2020 section and Youth section) |
| Official site | 33rd Tokyo International Film Festival |