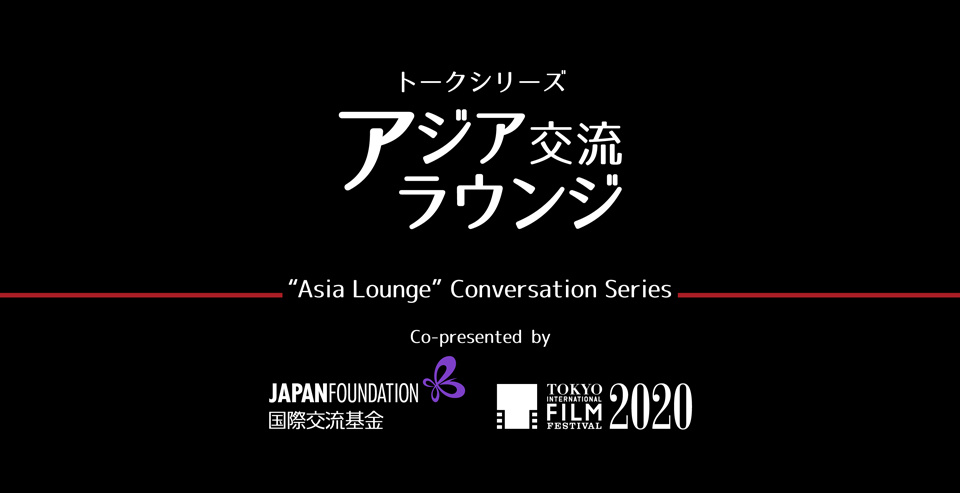 From November 1 to 8, the Japan Foundation Asia Center will present the conversation series "Asia Lounge." The program will host daily online conversations between leading film directors from various Asian countries and regions and their Japanese peers, as part of the 33rd Tokyo International Film Festival (TIFF); from October 31 to November 9.
Since 2014, the Japan Foundation Asia Center and TIFF have been conducting joint cultural exchange initiatives with a focus on Asia. This year, the enormous challenges thrust upon the global film industry have resulted in unprecedented changes to the way in which we make and view films. In response, the Japan Foundation Asia Center and TIFF will create a series of talks to encourage dialogue and more in-depth understanding among filmmakers throughout Asia as well as to examine new possibilities for visual culture going forward.
This new initiative was proposed by world-renowned director KORE-EDA Hirokazu, who worked with the members of the committee to organize the event. Although originally conceived as a physical lounge where filmmakers from around the world would enjoy free-form conversation and exchange, this year's event will be held online, inviting a variety of high-profile guest speakers to discuss a myriad of topics. (Interpretation will be provided.) These filmmakers will share the directions they will take as a result of the limits imposed on international travel by the current circumstances, and their thoughts about the drastic changes the coronavirus pandemic has made to film production, film exhibition, discussion, and collaboration. Talks will be streamed live, and viewers from all over the world can ask questions.
Trailer of "Asia Lounge" Conversation Series
Program
"Asia Lounge" Conversation Series
Dates
Sunday, November 1 to Sunday, November 8, 2020
*All times are listed in Japan Standard Time (JST).
Language
Interpretation into Japanese and English.
*The event on November 4 will be available in Japanese only.
How to register
All programs can be watched free of charge by registering for the respective Zoom Video Webinar.
Please visit the TIFF official website to register.
Co-organizers
The Japan Foundation Asia Center, Tokyo International Film Festival
Inquiries
asialounge2020@tiff-jp.net
TEL: 03-5777-8660 (8:00 a.m.―10:00 p.m.)
"Asia Lounge" Curatorial Committee Members
ISHIZAKA Kenji (Senior Programmer, Tokyo International Film Festival / Professor, Japan Institute of the Moving Image)
ICHIYAMA Shozo (Director, TOKYO FILMeX)
KORE-EDA Hirokazu (Filmmaker)
TSUCHIDA Tamaki (Program Coordinator, Yamagata International Documentary Film Festival / Assistant Professor, Waseda University)
FUKUMA Miyuki (Producer, BUN-BUKU Inc.)
Outline of the 33rd Tokyo International Film Festival
| | |
| --- | --- |
| Dates | Saturday, October 31 to Monday, November 9, 2020 |
| Venues | Roppongi Hills, EX Theater Roppongi (Minato ward), Hibiya Step Square, Tokyo International Forum (Chiyoda ward) and other venues in Tokyo Metropolitan Area |
| Organizer | UNIJAPAN (33rd Tokyo International Film Festival Executive Committee) |
| Co-organizers | Ministry of Economy, Trade and Industry / The Japan Foundation Asia Center (Film Culture Exchange Projects between Japan and Asian countries) / Tokyo Metropolitan Government (Tokyo Premiere 2020 section and Youth section) |
| Official site | 33rd Tokyo International Film Festival |
Profiles
KIM Bora (Filmmaker)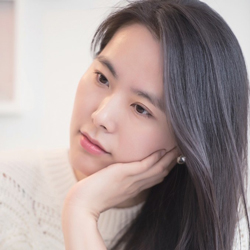 Born in 1981 in Seoul. After graduating from Dongguk University with a degree in film, Kim Bora left for New York and received an MFA in film directing from Columbia University. Her short film The Recorder Exam (2011) won numerous awards including the Best Student Filmmaker Award from The Directors Guild of America. Her debut feature, House of Hummingbird (2018), premiered at the Busan International Film Festival, where it won the NETPAC Award and the KNN Audience Award. The film went on to collect more than 50 awards, including the Grand Prix of the Generation 14plus at Berlinale and a Blue Dragon award —Korea's equivalent of an Oscar.
HASHIMOTO Ai (Actress)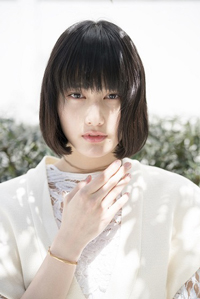 Born in 1996 in Kumamoto. Hashimoto Ai garnered attention for her acting debut in Confessions (2010; dir. NAKASHIMA Tetsuya). She starred in The Kirishima Thing (2012; dir. YOSHIDA Daihachi) for which she won the Kinema Junpo Award for Best New Actress and the Japan Academy Prize for Newcomer of the Year. She was also awarded an Elan d'or Award for her supporting role in the NHK morning drama series Ama-chan (2013). Hashimoto made her first overseas appearance at Berlinale in 2015 with the two films, Little Forest (2014; dir. MORI Junichi) and Wonderful World End (2015; dir. MATSUI Daigo). She is active in various fields, ranging from TV drama to anime to theater. In 2021, she will star in the NHK historical drama series, Seiten wo Tsuke.
HUANG Xi (Writer / Director)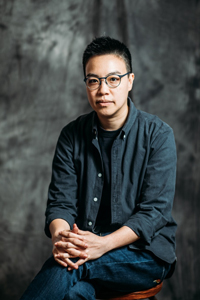 Born in 1975 in Taipei, Huang Xi graduated from New York University's Tisch School of the Arts. Returning to Taiwan from New York in 2001, Huang joined Sino Movie. Worked as a production assistant on many of HOU Hsiao-Hsien's early classic TV commercials and the film Goodbye South, Goodbye (1996). Later worked as an assistant director on Hou's The Assassin (2015). Huang's directorial feature debut, Missing Johnny (2017), received many awards from major film festivals, including the Taipei Film Festival and Taipei Golden Horse Film Festival.
KORE-EDA Hirokazu (Filmmaker)
Born in 1962 in Tokyo. After graduating from Waseda University in 1987, Kore-eda Hirokazu joined TV Man Union, where he directed several prize-winning documentaries. In 2014, he launched his production company, BUN-BUKU. His debut feature, Maborosi (1995), was selected for the Venice International Film Festival. Kore-eda went on to receive seven nominations at the Cannes Film Festival, with Nobody Knows (2004) making 14-year-old YAGIRA Yuya the youngest winner of the Best Actor Award in Cannes history, Like Father, Like Son (2013) winning the Jury Prize, and Shoplifters (2018) capturing the Palme d'Or as well as an Academy Award nomination for Best Foreign Language Film. His first feature shot outside Japan, The Truth (2019), with French film legends Catherine Deneuve and Juliette Binoche, was selected as the opening film at Venice. His latest feature will be his first Korean film, Baby, Box, Broker (working title), to be shot next year.
Apichatpong WEERASETHAKUL (Filmmaker)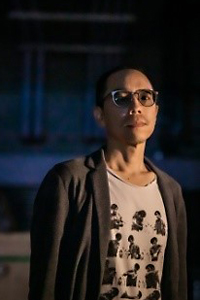 Born in 1970 in Bangkok, Apichatpong Weerasethakul grew up in Khon Kaen in north-eastern Thailand. He began making film and video shorts in 1994, and completed his first feature in 2000. He has also presented exhibitions and installations in many countries since 1998. Often nonlinear and with a strong sense of dislocation, his works deal with memory, subtly addressed personal politics, and social issues. His art projects and feature films have won widespread recognition and numerous prizes, including two (the Special Jury Prize, and Palme d'Or) at the Cannes Film Festival. In 2016, a retrospective of his films was presented at Tate Modern, London. His ongoing project includes Fever Room, a projection performance about displaced consciousness, presented at major art festivals around the world. His latest film in 2020, Memoria, is set in Colombia and features actress Tilda Swinton.
TOMITA Katsuya (Director)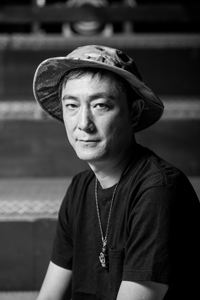 Born in 1972 in Yamanashi. Together with filmmaker and screenwriter Aizawa Toranosuke, Tomita Katsuya founded Kuzoku, a production group that "makes and shows films the way we want to." His most notable works include Off Highway 20 (2007), about the dead-end lives of the youth living in rural Japan, and Saudade (2011), which portrays the decline of the Japanese economy through blue-collar laborers, migrants, and a local hip-hop community. Shot during extended stays in Thailand and Laos, his film Bangkok Nites (2016) traces the legacies of the 20th-century conflicts that plagued the Indochinese Peninsula, in the process holding a mirror up to contemporary Japan.
AIZAWA Toranosuke (Director / Screenwriter)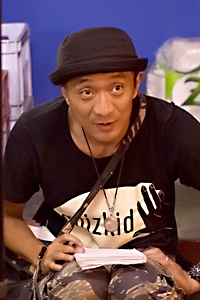 Born in 1974 in Saitama, Aizawa Toranosuke was a member of Waseda University's Cinema Circle before he joined the production group Kuzoku. Aizawa co-wrote Off Highway 20 (2007), Saudade (2011), Chiang Rai Girl (2012), Bangkok Nites (2016), and Tenzo (2019) with Tomita Katsuya. His directorial works include Babylon 2 -THE OZAWA- (2012). Aizawa's screenplay for The Chrysanthemum and the Guillotine (2018), co-written with filmmaker ZEZE Takahisa, was awarded the Kinema Junpo Award for Best Screenplay.
KAWAMURA Mitsunobu (Chief Executive Officer, Star Sands, Inc.)
LIM Kah-Wai (Filmmaker)
MATSUOKA Hiroyasu (Managing Director, TOHO Co., Ltd.)
SAKAMOTO Kaata (Content Acquisition Director, Netflix)
YUKISADA Isao (Filmmaker)
Moderator: ONDA Yasuko (Deputy Editor, Culture News Department, The Yomiuri Shimbun)
Mouly SURYA (Filmmaker)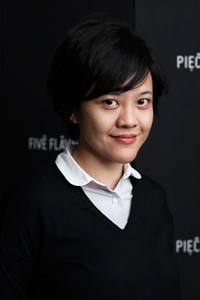 Born in 1980 in Jakarta. Mouly Surya has won numerous awards locally and internationally since her directorial debut, Fiction. (2008). Her latest film, Marlina the Murderer in Four Acts (2017), premiered in Cannes at the Directors' Fortnight and has been theatrically released in 14 countries, including USA, Canada, and Japan. The film received the 18th TOKYO FILMeX Grand Prize and was also Indonesia's submission for Best Foreign Language Film at the 91st Academy Awards.
YANG Yonghi (Filmmaker)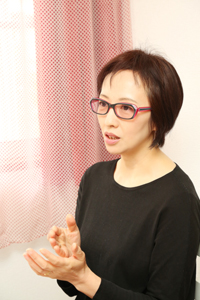 Born in 1964 in Osaka as a second-generation Korean resident, Yang Yonghi studied at Korea University in Tokyo and then New School University in New York, where she obtained her MA in Media Studies. In 1995, Yang started to work as a producer of TV documentaries and news programs about Asian countries. Her documentary film Dear Pyongyang (2005) won the Special Jury Award at Sundance Film Festival and the NETPAC Award at the Berlinale. She released her second documentary film, Sona, the Other Myself (2009), followed by her first feature film, Our Homeland (2012), which received the CICAE Art Cinema Award at the Berlinale, and awarded numerous major prizes in Japan. The film was also Japan's submission for Best Foreign Language Film at the 85th Academy Awards.
TSAI Ming-Liang (Filmmaker)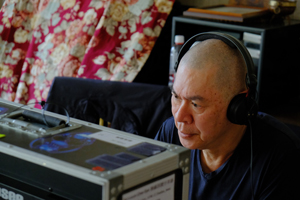 Born in Kuching, Malaysia in 1957, Tsai Ming-Liang moved to Taiwan in 1977 and graduated from Chinese Culture University. He premiered his debut feature, Rebels of the Neon God, at the Berlinale in 1992. His sophomore film, Vive L'amour (1994), won the Golden Lion at the Venice International Film Festival, while The River (1997) won the Jury Award at the Berlinale. Tsai has also received attention in the art world; in 2009, Face became the first film to be included in the collection of the Louvre Museum. In 2012, he began his "Slow Walk" series and has since completed eight short films. Stray Dogs (2013) won the Grand Jury Prize at the Venice International Film Festival, whereas his latest film, Days (2020), won the Teddy Award at the Berlinale.
KATAGIRI Hairi (Actor)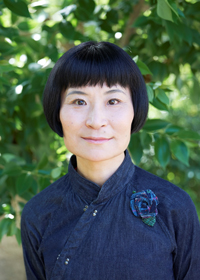 Born in Tokyo in 1963, Katagiri Hairi started her acting career when she was a student at Seikei University while working as a part-time ticket taker at a movie theater. She made her film debut with No More Comics! (1986; dir. TAKITA Yojiro). Her recent films include Kamome Diner (2006; dir. OGIGAMI Naoko), Oh Brother, Oh Sister! (2014; dir. NISHIDA Masafumi), Silence (2016; dir. Martin Scorsese), Listen to the Universe (2019; dir. ISHIKAWA Kei) and Hold Me Back (2020; dir. OHKU Akiko). In 2010, Katagiri published her own essay, Thanks Again for Tonight, Ticket Taker (Mogiri yo Konya mo Arigatou), a book filled with her love for cinema and movie theaters. She is also active in various fields, ranging from TV to theater.
JIA Zhang-Ke (Director / Producer / Writer)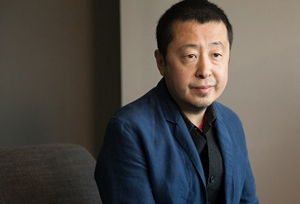 Born in 1970 in Fenyang, Shanxi. Jia Zhang-Ke graduated from Beijing Film Academy. His first feature film, Xiao Wu (1998), created as his graduation project, received the Wolfgang Staudte Prize and the NETPAC Award at Berlinale, followed by the New Currents Award from the Busan International Film Festival and the Golden Montgolfiere from the Nantes Three Continents Festival. In 2006, Still Life, a feature film depicting human drama set in the backdrop of the Three Gorges Dam, won the Golden Lion in the Venice International Film Festival. His other works include Platform (2000), Unknown Pleasures (2002), The World (2004), 24 City (2008), Mountains May Depart (2015), Ash Is Purest White (2018), and Swimming Out Till the Sea Turns Blue (2020).
KUROSAWA Kiyoshi (Director)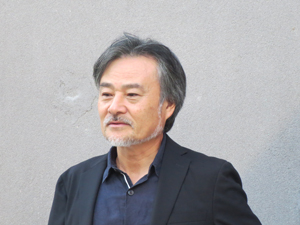 Born in 1955 in Kobe. After graduating from Rikkyo University, where he began creating 8 mm films, Kurosawa Kiyoshi made his commercial directorial debut in 1983. He first achieved international acclaim with Cure (1997). His film Pulse (2001) received the FIPRESCI Award at the Cannes Film Festival and Bright Future (2002) competed for the Palme d'Or. Two subsequent films won awards in the Un Certain Regard section at Cannes: the 2008 Tokyo Sonata (Jury Prize) and 2014 Journey to the Shore (Best Director). In 2016, he directed his first French film, Daguerrotype. His latest work is Wife of a Spy (2020), for which he won the Silver Lion at the 77th Venice International Film Festival.
Rithy PANH (Filmmaker / Writer / Producer)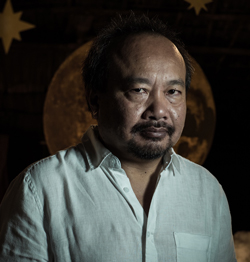 Born in 1964 in Phnom Penh. Rithy Panh graduated from the Institut des Hautes Études Cinématographiques (IDHEC) in Paris. He has directed numerous internationally-acclaimed documentaries and feature films that focus primarily on the genocide committed by the Khmer Rouge, including the influential S21: The Khmer Rouge Death Machine (2003). The Missing Picture (2013) won the Grand Prix in the Un Certain Regard section at the Cannes Film Festival. His latest work Irradiated (2020), received the Berlinale Documentary Award. He is also a principal founder of the Bophana Audiovisual Resource Center and the Cambodian Film Commission.
YOSHIDA Yoshishige (Kijū) (Director)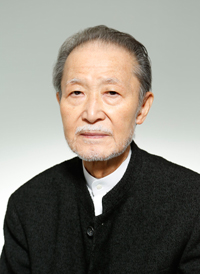 Born in 1933 in Fukui. After graduating from the Department of French Literature, Tokyo University in 1955, Yoshida Yoshishige (or Kijū) entered the Shochiku Studio, working as an assistant director for KINOSHITA Keisuke. Yoshida made his directorial debut with Good for Nothing (1960), and as a leader of "Shochiku Nouvelle Vague," he directed such films as Akitsu Springs (1962), starring OKADA Mariko, who later became his wife. In 1966, Yoshida established his own production company, where he directed numerous feature films and documentaries, including Eros + Massacre (1969) and Coup d'État (1973). His film Women in the Mirror (2002) was screened out of competition at the Cannes Film Festival. In 2008, a retrospective of his work was presented at the Centre Pompidou in Paris. In 2020, Yoshida published a historical novel inspired by the life of Rudolf Hess, Deputy Führer to Adolf Hitler.