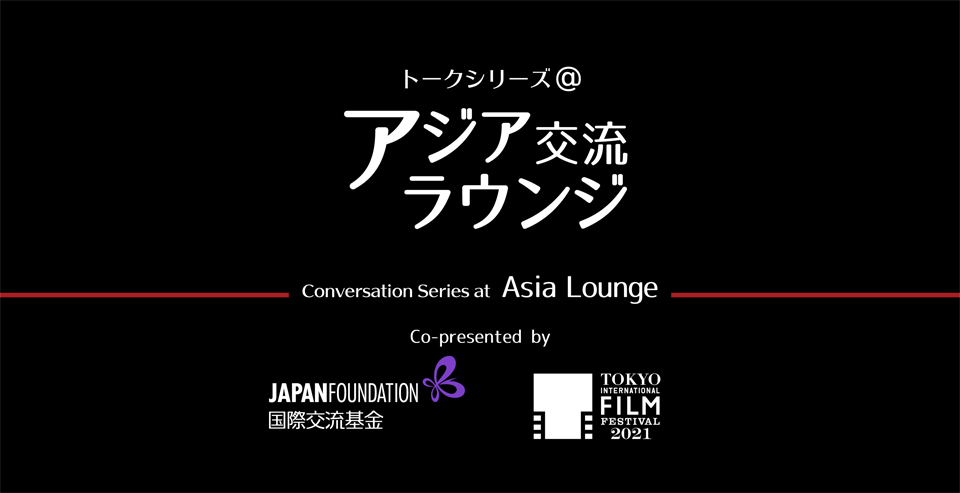 From October 31 to November 7, the Japan Foundation will present the "Conversation Series at Asia Lounge", as part of the 34th Tokyo International Film Festival (TIFF). This year's Conversation Series, following the 2020 series, will be advised by a committee led by filmmaker KORE-EDA Hirokazu. Directors and actors from various countries and regions in Asia and beyond will gather at the Asia Lounge to engage in discussion with their Japanese counterparts. We hope the event will be as vibrant as last year's, which had over 12,000 viewers and received many questions during the live sessions.
This year's theme will be "Crossing Borders". Guests will share their thoughts and sentiments about film and filmmaking and discuss what it takes to transcend borders. The organizers will invite as many international guests as possible to Japan so that they can engage in face-to-face conversations at the Asia Lounge. The sessions will be broadcast live from the festival venue in Tokyo Midtown Hibiya every day for 8 days.
Trailer of Conversation Series at Asia Lounge
Program
Notes:
1. All times are listed in Japan Standard Time (JST).
2. Please check the TIFF official website for guest appearance updates.
Conversation Series at Asia Lounge
Dates
Sunday, October 31 to Sunday, November 7, 2021
Language
Interpretation into Japanese and English.
Registration
for the general
audience
Registration is open for "1. Live session audience" and "2. Online audience"

Live session audience
Registered audience can attend the talk sessions at the venue in Hibiya, Tokyo.
(Tickets will be issued by lottery if number of bookings exceeds capacity. Attendance at outdoor venue only. In case of rain, the event will be held indoors, and on-site viewing will be cancelled.)
Online audience
Talk sessions can be viewed on Zoom webinar (Free of charge. Registration for online viewing is open until the end time of each session).

Booking information will be announced on the TIFF official webpage.

Organizers
The Japan Foundation Asia Center, Tokyo International Film Festival
Inquiries
E-mail: asialounge2021@tiff-jp.net
TEL: 050-5541-8600 (9:00 a.m.―8:00 p.m.)
Committee members (in alphabetical order)
ARAKI Keiko (Festival Director, Pia Film Festival)
FUKUMA Miyuki (Producer, BUNBUKU Inc.)
ICHIYAMA Shozo (Programming Director, Tokyo International Film Festival)
ISHIZAKA Kenji (Senior Programmer, Tokyo International Film Festival / Professor, Japan Institute of the Moving Image)
KORE-EDA Hirokazu (Filmmaker)
TSUCHIDA Tamaki (Program Coordinator, Yamagata International Documentary Film Festival / Assistant Professor, Waseda University)
Outline of the 34th Tokyo International Film Festival
| | |
| --- | --- |
| Dates | Saturday, October 30 to Monday, November 8, 2021 |
| Venues | Hibiya-Yurakucho-Ginza area and other venues in Tokyo |
| Hosted by | UNIJAPAN (34th Tokyo International Film Festival Executive Committee) |
| Co-Hosted by | Ministry of Economy, Trade and Industry / The Japan Foundation Asia Center (Film Culture Exchange Projects between Japan and Asian countries) / Tokyo Metropolitan Government (Competition section and Youth section) |
| Official site | 34th Tokyo International Film Festival |
Profiles
Isabelle HUPPERT (Actress)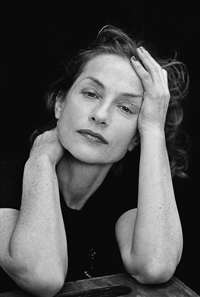 Isabelle Huppert is a multi-award-winning screen and stage actress. She won the BAFTA Award for Most Promising Newcomer for The Lacemaker (dir: Claude Goretta); two Venice Film Festival Best Actress Awards for Story of Women (dir: Claude Chabrol) and The Ceremony (dir: Claude Chabrol); Venice Film Festival's Special Jury Lion d'Or for Gabrielle (dir: Patrice Chereau) and for her entire body of work; two Cannes Film Festival Best Actress Awards for Violette (dir: Claude Chabrol) and The Piano Teacher (dir: Michael Haneke). In France, she received the César Best Actress Award for The Ceremony (dir: Claude Chabrol) and Elle (dir: Paul Verhoeven), for which she also received the Gotham, Golden Globe, Film Independent Spirit Award and was nominated for the Academy Award for Best Actress. She received for her theater career the prestigious XVI Il Premio Europa per il Teatro in Roma (16th European Award for Theater). She also received a Molière d'Honneur (Honorary Molière) for her theater career in France. She is an Officer of the French Legion of Honour, and an Officer of the National Order of Merit and Commander in the Order of Arts and Letters. She was the President of the Jury for the 62nd Cannes Film Festival.
HAMAGUCHI Ryusuke (Director / Screenwriter)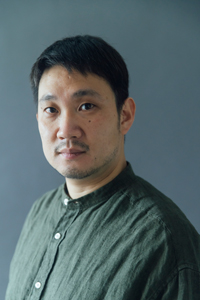 Born in 1978 in Kanagawa. Hamaguchi Ryusuke's Passion (2008) was made for the graduate film program at the Tokyo University of the Arts and was widely acclaimed when it screened at the San Sebastian International Film Festival and TOKYO FILMeX. With a running time of five hours and seventeen minutes and lead roles played by four women without professional acting experience, his feature film Happy Hour (2015) won major awards at such international film festivals as Locarno, Nantes, and Singapore. His commercial debut feature, ASAKO I & II (2018), was screened in competition at the Cannes Film Festival. His anthology film Wheel of Fortune and Fantasy (2021) won the Silver Bear Grand Jury Prize at the Berlin International Film Festival. He also wrote the screenplay for KUROSAWA Kiyoshi's Wife of a Spy (2020), which received the Silver Lion at the Venice International Film Festival. His passion for a short story by MURAKAMI Haruki inspired him to adapt it for cinema as his second commercial feature, Drive My Car (2021), from a script that he co-wrote.
CHANG Chen (Actor) *online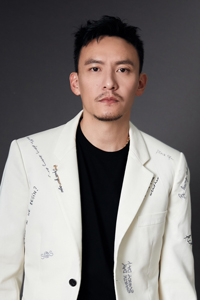 Born in 1976 in Taipei. Chang Chen made his film debut in the late Edward Yang's A Brighter Summer Day (1991). He rose to fame in Ang Lee's Crouching Tiger, Hidden Dragon in 2000. His film credits include Wong Kar-Wai's Happy Together (1997), Hou Hsiao-Hsien's Three Times (2005), Tian Zhuang-Zhuang's The Go Master (2006), John Woo's Red Cliff (2008-2009), Lu Chuan's The Last Supper (2012), and SABU's Mr. Long (2017). Chang Chen was reunited with Hou Hsiao-Hsien in The Assassin (2015), which won the best director prize at the Cannes Film Festival. In 2018, he served as the only Asian member of jury at the 71st Cannes Film Festival. His first Hollywood epic science fiction film Dune, directed by Denis Villeneuve, had its world premiere at the 78th Venice film festival and was released theatrically in the United States in October 2021.
KORE-EDA Hirokazu (Filmmaker)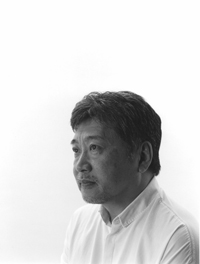 Born in 1962 in Tokyo. After graduating from Waseda University in 1987, Kore-eda Hirokazu joined TV Man Union, where he directed several prize-winning documentaries. In 2014, Kore-eda launched his production company, BUN-BUKU. His debut feature, Maborosi (1995), was selected for the Venice International Film Festival. Kore-eda went on to receive seven nominations at the Cannes Film Festival, with Nobody Knows (2004) making 14-year-old YAGIRA Yuya the youngest winner of the Best Actor Award in Cannes history, Like Father, Like Son (2013) winning the Jury Prize, and Shoplifters (2018) capturing the Palme d'Or as well as an Academy Award nomination for Best Foreign Language Film. His first feature shot outside Japan, The Truth (2019), with French film legends Catherine Deneuve and Juliette Binoche, was selected as the opening film at Venice. His latest feature will be his first Korean film, Broker (working title), to be released next year.
Special session "Sharing Cinema Internationally"
It's not only about making a film: how you release a film is also really important to ensure that it reaches a wider audience, including people in other countries. At this special session, guests discuss what happens when a film crosses borders through the example of A Balance (2020), which has enjoyed acclaim and screenings at international festivals around the world.
HARUMOTO Yujiro (Director / Scriptwriter / Producer)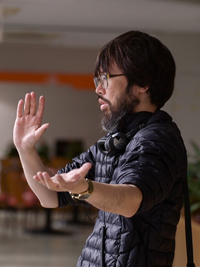 Born in 1978 in Kobe. Harumoto Yujiro graduated from the Department of Cinema at Nihon University College of Art. His first feature film, Going the Distance (2016), was selected for the 29th Tokyo International Film Festival. His second feature film, A Balance (2020), screened at the 71st Berlin International Film Festival in the Panorama category. It received the New Currents Award at the 25th Busan International Film Festival. His third feature, Siren Vanishes, has been selected for the Busan International Film Festival's Asian Project Market.
XU Haochen (Film journalist / Programmer, Shanghai International Film Festival)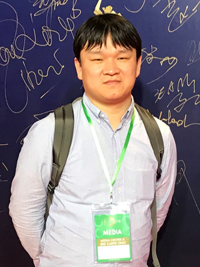 Born in 1988 in Shanghai. Xu Haochen came to Japan in 2007 and graduated from Ritsumeikan University. From 2008, he started to write reviews of Japanese films and industry analysis for various media in China, including the film magazines Kan Dianying and Dianying Shijie as well as the web portals SINA and SOHU. His academic writings include "Japanese Cinema in the 2000s: A Quiet Revolution" (2016) for the Beijing Film Academy. Since 2020, he has served as a programmer for the Shanghai International Film Festival.
TAKATA Shiori (Head of Film Licensing, International Sales and Acquisitions, TOEI COMPANY, LTD.)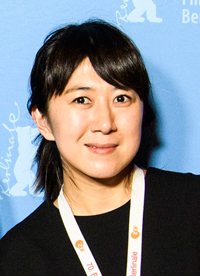 Born in 1978 in Hiroshima. Takata Shiroi graduated from the Department of International Legal Studies in the Faculty of Law at Sophia University. Joining TOEI in 2001, she moved to the International Sales and Acquisitions division in 2006. After time as sales assistant for Europe and Korea, and then sales manager for the whole of Asia, she currently oversees feature film sales and with regional responsibility for sales in China, the Americas, part of Europe, the Middle East, and Africa.
Kamila ANDINI (Filmmaker)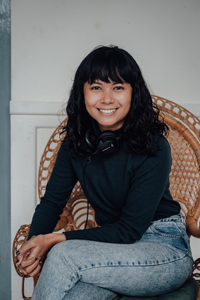 Born in 1986 in Jakarta. In 2011, Kamila Andini released her debut feature film The Mirror Never Lies, which portrays the life of sea wanderers in the Indonesian ocean. In 2017, she released her second feature The Seen and Unseen, a cinematic universe of dualism based on Balinese philosophy Sekala Niskala. Both films have traveled through more than 50 film festivals and received about 30 awards nationally and internationally, including the Grand Prix of Generation Kplus at Berlin International Film Festival 2018. She also creates short films to show her voice and vision in filmmaking. After Following Diana (2015), Memoria (2016), and Sekar (2018), her short film Back Home became a part of an omnibus for Japan-based production Angel Sign (2019). Lately, she is also expanding her directing works into theater. Her latest film Yuni (2021) premiered at the Toronto International Film Festival.
SODE Yukiko (Director / Screenwriter)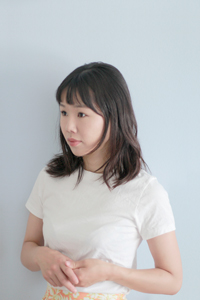 Born in 1983 in Nagano. While a student, Sode Yukiko made the short film Cosplayer (2004) under the supervision of director SHINOHARA Tetsuo. It was accepted to the Mito Short Film Festival and Pia Film Festival. Her debut feature film, Mime-Mime (2007), won the Runner-up Prize and Entertainment Award at the Pia Film Festival. It was screened widely at festivals in Japan and abroad, including the Vancouver International Film Festival and Hong Kong Asian Film Festival. She made the 35 mm short Underwear Affair (2010) under the auspices of the New Directions in Japanese Cinema Project by Japan's Agency for Cultural Affairs. For her debut commercial feature, Good Stripes (2015), she won Best New Director at the 7th Tama Film Awards and the Gold Prize at the 2015 Shindo Kaneto Awards. Aristocrats, her adaptation of a novel by YAMAUCHI Mariko, was released in 2021.
Bahman GHOBADI (Director) *online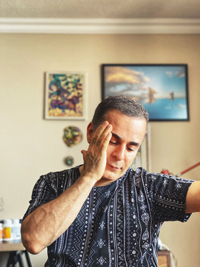 Born in 1968 in Baneh, Iran. Bahman Ghobadi's starting point in film was to shoot a series of short documentaries by using 8mm film. He won the Camera d'Or at the Cannes Film Festival for A Time for Drunken Horses (2000), the first feature-length Kurdish film in the history of Iran. This film and all the others including Turtles Can Fly (2004) and Half Moon (2006) were widely praised at film festivals the world over, gathering dozens of awards, but were little or not seen in his native country. No One Knows About Persian Cats (2009), a semi documentary about the underground indie music scene in Tehran, was filmed without an official permit and in very restricted conditions. After completion of the film, he had to leave Iran and continue working abroad. His latest film The Four Walls (2021) was created in Turkey with Pink Floyd's Roger Waters as a producer and will receive its world premiere at the 34th Tokyo International Film Festival.
HASHIMOTO Ai (Actress)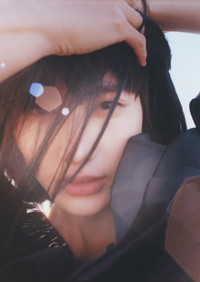 Born in 1996 in Kumamoto. Hashimoto Ai garnered attention for her acting debut in Confessions (2010; dir. NAKASHIMA Tetsuya). Hashimoto starred in The Kirishima Thing (2012; dir. YOSHIDA Daihachi) for which she won the Kinema Junpo Award for Best New Actress and the Japan Academy Prize for Newcomer of the Year. She was also awarded an Elan d'or Award for her supporting role in the NHK morning drama series Ama-chan (2013). She made her first overseas appearance at Berlinale in 2015 with the two films, Little Forest (2014; dir. MORI Junichi) and Wonderful World End (2015; dir. MATSUI Daigo). She is active in various fields, ranging from TV drama to anime to theater. Hashimoto presently stars in the NHK Taiga period drama Reach Beyond the Blue Sky (2021).
Brillante Ma MENDOZA (Director / Producer) *online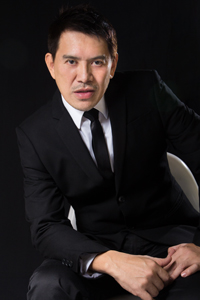 Brillante Ma Mendoza won the Golden Leopard (video competition) at the Locarno International Film Festival with his debut film, The Masseur (2005). He won the Caligari Film Prize at the Berlin International Film Festival for Slingshot (2007), Best Director at the Cannes Film Festival for Kinatay (2009), and the La Navicella - Venezia Cinema Award at the Venice International Film Festival for Thy Womb (2012). Ma'Rosa (2016) won Best Actress at the Cannes Film Festival. His recent achievements include receiving the Ordre des Arts et des Lettres from France's Ministry of Culture, launching his own film festival, and actively mentoring young filmmakers. His new films include Payback (2021) and the Japanese-Filipino co-production GENSAN PUNCH (2021), both of which will be shown at the 34th Tokyo International Film Festival.
NAGASE Masatoshi (Actor)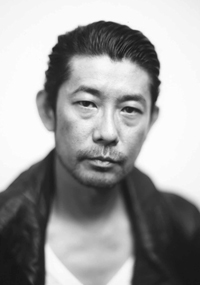 Born in 1966 in Miyazaki. Nagase Masatoshi made his acting debut in the film P. P. Rider in 1983. His numerous accolades in Japan include the Japan Academy Film Prize for Outstanding Performance by an Actor in a Supporting Role. His many appearances in foreign films include lead roles in Mystery Train (1989), which won Best Artistic Contribution at the Cannes Film Festival, Autumn Moon (1991), which received the Golden Leopard at the Locarno International Film Festival, and Cold Fever (1995), which won the Special Jury Award at the Torino Film Festival. For his role in the Taiwanese film Kano (2014), he became the first non-Chinese nominee for Best Actor at the Taipei Golden Horse Film Festival Awards. With his roles in Sweet Bean (2015), Paterson (2016), and Radiance (2017), he became the first Asian actor to appear in films screened in competition at Cannes three years in a row. His films released this year include A Day with No Name (2021) and A Madder Red (2021).
Apichatpong WEERASETHAKUL (Filmmaker) *online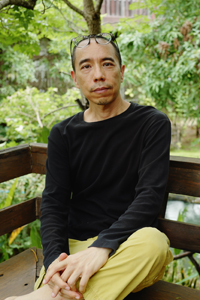 Born in 1970 in Bangkok, Apichatpong Weerasethakul grew up in Khon Kaen in north-eastern Thailand. He began making film and video shorts in 1994, and completed his first feature in 2000. Often non-linear and with a strong sense of dislocation, his works deal with memory, subtly addressed personal politics, and social issues. His art projects and feature films have won widespread recognition and numerous prizes, including the Palme d'Or at the Cannes Film Festival. His on-going projects include Fever Room, a projection performance about displaced consciousness presented around the world. His latest film, Memoria, set in Colombia and starring Tilda Swinton, won the Jury Prize at the 74th Cannes Film Festival in 2021.
NISHIJIMA Hidetoshi (Actor)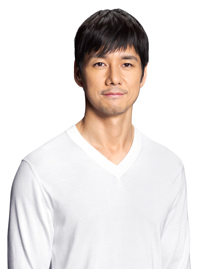 Born in 1971 in Tokyo. Nishijima Hidetoshi made his film acting debut in Ghost Pub in 1994. A prolific film and television actor, his many credits include roles in MOZU the Movie (2015), Creepy (2016), Aircraft Carrier Ibuki (2019), Voices in the Wind (2020), Drive My Car (2021), The Chef Is A Great Detective (2021, TV Tokyo), and Welcome Back, Mone (2021, NHK). His releases this fall and later include Shinhannin Flag (NTV), the anime Ottope: Papa, Don't Cry, What Did You Eat Yesterday? The Movie, and 99.9 Criminal Lawyer: The Movie.
BONG Joon Ho (Filmmaker) *online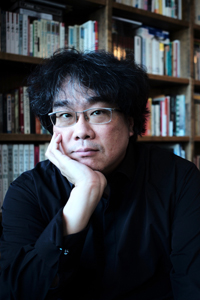 Born in 1969 in Daegu, Korea. Bong Joon Ho made his feature film debut with the darkly comedic Barking Dogs Never Bite (2000) before gaining international acclaim with Memories of Murder (2003), for which he won the Silver Shell for Best Director at the San Sebastian Film Festival as well as the Asian Film Award at the Tokyo International Film Festival. His subsequent film The Host (2006) premiered at Cannes as part of Directors' Fortnight and was later selected as one of the ten best films of the 2000s by Cahiers du Cinéma. His international productions include the omnibus film Tokyo! (2008), the Chris Evans-starrer Snowpiercer (2013), and Okja (2017), which was co-produced by Brad Pitt's Plan B Entertainment. His latest film Parasite (2019) won the Palme d'Or at Cannes and received numerous other accolades including a Golden Globe, a Critics Choice Award, and BAFTA Awards for Best Original Screenplay and Best Foreign Language Film. It won in multiple categories including Best Picture at the 92nd Academy Awards.
HOSODA Mamoru (Animation director) *online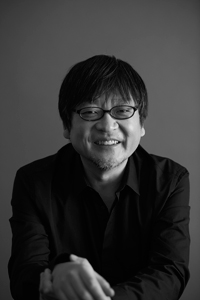 Born in 1967 in Toyama. HOSODA Mamoru made his debut as a director with Digimon Adventure (1999). His major films include The Girl Who Leapt Through Time (2006), Summer Wars (2009), Wolf Children (2012), The Boy and the Beast (2015), and Mirai (2018). He founded his own animation studio, Studio Chizu, in 2011. Greatly acclaimed both in Japan and internationally, he is a five-time winner of the Japan Academy Film Prize for Animation of the Year, an Academy Award and Golden Globe nominee, and a recipient of the Annie Award for Best Animated Independent Feature. His most recent film, BELLE (2021), was screened in the Cannes Premiere section of the Cannes Film Festival.