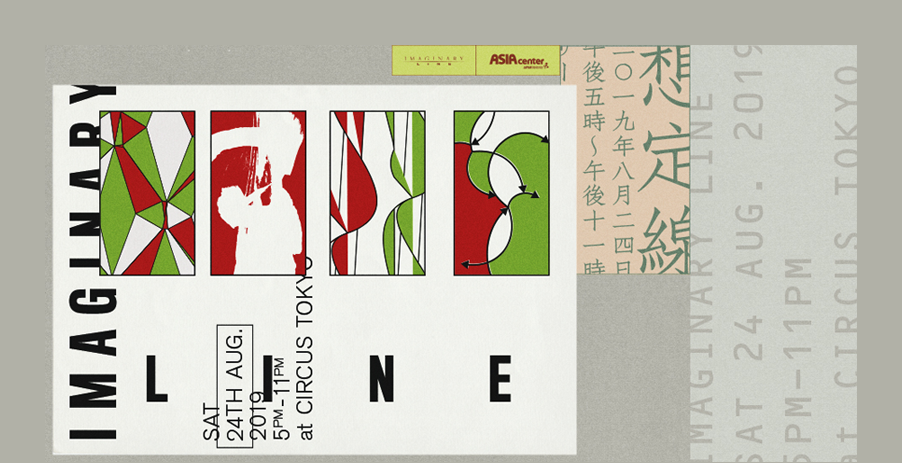 The summary of the "Imaginary Line" talk event is available from the link below.
Bordering Practice and Imaginary Line――The Intersecting Scenes of Electronic Music in Asia
The stunning finale to a project exploring the Asian electronic music scene
A live music concert and original tracks and music videos created by an international team of collaborators
The Japan Foundation Asia Center launched a project in 2016 aspiring to encourage exchange among the next generation of creative talent, with a particular focus on technology-driven creativity and the electronic music scene that has witnessed exciting growth in Asia through collaborations between local artists. In August 2019, the special live music concert "Imaginary Line" marks the culmination of this project that has greatly developed and expanded networks in Asia.
In 2016, the Japan Foundation Asia Center held a talk and live music event on the theme of the "Liquid Asian Pop Scene" in order better to understand the fluid cultural conditions in Asia now shifting due to nature of the network society and interaction within the markets, forms of expression, and cultures in Asia and the West. Based on this, a new series of activities was launched in 2017 exploring the theme of "Bordering Practice" by intentionally drawing borders and boundaries onto the contemporary cultural scenes of Asia in order to confirm and share what each community has in common as well as their differences. Developing sustainably in stages through various programs organized to match the respective situations in the regions and communities, this project has to date featured the participation of 28 artists and directors from 7 countries, and held live music performances and other events in Tokyo, Manila, Jakarta, Ho Chi Minh City, and Hanoi. In 2018, the project further developed the network it has cultivated so far, initiating international music collaborations by musicians from Manila, Jakarta, and Tokyo.
For 2019 and the project's final year, it will aim to go beyond the "borders" that were previously foregrounded, offering instead a platform for the Asian artist and director peers to join their networks together and discover contemporary scenes that are simultaneously local and global. Musicians, filmmakers, and artists from different cities will come together to work on three music videos to be released online, followed by the project's finale that will be a live concert in Tokyo.
Further expanding the achievements so far in exchange, sharing, and collaboration, the project will come to a close by creating and disseminating actual new music and video content, in the process building a model for future collaboration between up-and-coming artists in Asia that can also continue after the project ends.
About "Imaginary Line"
The music scene has undergone rapid change ushered in by the spread of the Internet. Innovations affecting how music is produced, changes to the ways in which we listen to music, and the emergence of bottom-up scenes through social media have led to new musical cultures online as well as reciprocal cultural influences that transcend national and territorial borders. On the other hand, as the ways in which we produce and listen diversify, the flow of capital and consolidation of services have resulted in the standardization of expression. This situation is not limited to music, but seems to manifest today in a wide variety of artistic fields. This program focuses on these post-internet conditions in expression and culture, endeavoring to form partnerships with local labels in the cities featured and cultivate a new scene (that is, an environment in which artistic expression can appear).
Deriving its title from a technical term used in filmmaking to describe the visually implied axis that should exist between characters in a scene (the so-called "180-degree rule"), the project likewise incorporates the aim of drawing lines that face the future and the relationship between individuals, or imaginary or virtual lines for creating scenes that confront current cultural conditions.
Program Director
tomad (Organizer, DJ / Head of Maltine Records) [Japan]
Event detail
Date & Time
August 24 (Sat.), 2019 5:00 p.m. – 11:00 p.m.
Venue

CIRCUS TOKYO Access
3-26-16 Shibuya, Shibuya-ku, Tokyo Googlemap

Entrance fee
include tax
[Advance Ticket] Adult: 3,000 JPY / U20 Discount: 1,800 JPY
[At Door] 3,400 JPY
*Plus one drink 600JPY
Tickets
CIRCUS Tokyo Website
Performance

Astronormous (Music producer / DJ) [Vietnam]
Mantra Vutura (Musician) [Indonesia]
PARKGOLF (Beatmaker, Producer) [Japan]
similarobjects (Sound artist / DJ / Head of BuwanBuwan Collective) [Philippines]
Tohji (Rapper) [Japan]
Tomggg (Track maker / Music producer) [Japan]
TORIENA (Sound artist, Head of MADMILKY RECORDS) [Japan]

Stage Visual
huez (Special Design unit, VJ unit) [Japan]
Organized by
The Japan Foundation Asia Center
Inquiries
Arts, Culture, and Exchange Section 1, The Japan Foundation Asia Center
Tel: +81-3-5369-6140
Talk Event
Date & Time
August 25 (sun), 2019 5:00 p.m. – 7:00 p.m.
Venue

FabCafe MTRL Access
Dogenzaka Pia 2F, 1-22-7 Dogenzaka, Shibuya-ku, Tokyo Googlemap

Admission
Free
Speaker

Fumi Hirota (Program producer / the Japan Foundation Asia Center) [Japan]
tomad (Program Director, Organizer, DJ / Head of Maltine Records) [Japan]
Jun Yokoyama (Photographer) [Japan]
Reinhard Samuel Maychaelson Gunawan (Director / Double Deer) [Indonesia]
PARKGOLF (Beatmaker, Producer) [Japan]
similarobjects (Sound artist / DJ / Head of Buwan Buwan Collective) [Philippines]
Keiichi Toyama (Creative Producer, Director)
AntiAntiArt (Filmmaker Collective) [Vietnam]
Rezky Prathama Nugraha (Producer / Double Deer) [Indonesia]

Inquiries
Arts, Culture, and Exchange Section 1, The Japan Foundation Asia Center
Tel: 03-5369-6140
Collaborative Production "Bordering Practice"[Music tracks]
PARKGOLF
similarobjects
Mantra Vutura
Collaborative Production "Imaginary Line"[Music Videos]
PARKGOLF (Beatmaker, Producer) [Japan] × Reinhard Samuel Maychaelson Gunawan (Filmmaker) [Indonesia]
PARKGOLF "Leap (feat. Mantra Vutura & similarobjects)"
Tohji (Rapper) [Japan] × AntiAntiArt (Filmmaker Collective) [Vietnam]
Title: Tohji "HI-CHEW"
similarobjects (Sound artist / DJ / Head of BuwanBuwan Collective) [Philippines] × Gensho Sugahara (Artist, Sculptor) [Japan]
Title: similarobjects "Someone"
Program Director Profile
tomad (Organizer, DJ / Head of Maltine Records) [Japan]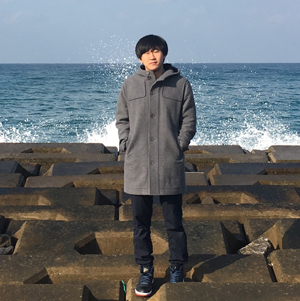 Launching the online record label Maltine Records in 2005 when he was just 15 years old, tomad has 170 releases to his name. Maltine Records has gained attention as a leading symbol for the new dance-pop music scene and as the image of his generation in Tokyo. He has held events in Manila (Philippines), China, and New York. He has also produced songs for foreign artists. In 2015, he published Maltine Book (Switch publishing), which brings together the activities of the label, to commemorate the 10th anniversary of the label's founding.
Maltine Records Official Website
Artist Profile
Astronormous (Music producer / DJ) [Vietnam]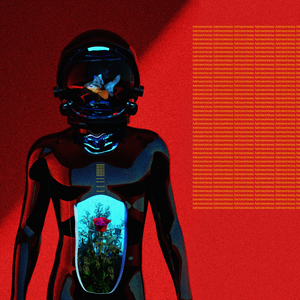 Formed in 2015, Astronormous is an electronic music producer duo based in Ho Chi Minh City, Vietnam. While its sounds are diverse, most are electronically or digitally created. Harnessing the members' visual background in its output, the duo has attracted a lot of attention in the Vietnamese music scene. "Yeu 1985," "LOVe," and other music videos produced by Astronormous in partnership with PHIM have built up a strong following. Comprising two brothers with a shared passion for music, Astronormous's main goal is to reach as many people as possible with its music and bring good vibes to audiences.
Astronormous Sound Cloud Account
Mantra Vutura (Musician) [Indonesia]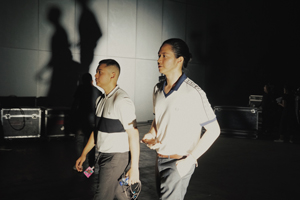 Comprising two energetic young men who grew up together, Mantra Vutura is a breeze of fresh air in Indonesia's electronic music scene. Tristan and Zaki went to the same elementary school and clicked instantly, having both come from families with musical backgrounds. The lineup of Tristan on keyboard and Zaki on percussion was formed in the earliest stages of their musical development. The duo's name is meant to represent the two main aspects to its music: "mantra" is an Indonesian word meaning "spells," chosen to express the native side the pair adapts from traditional cultures such as traditional chanting and percussion, while "vutura" derives from the word "future," representing the forward-looking dimension the duo brings to electronic music.
Mantra Vutura Official Website
PARKGOLF (Beatmaker, Producer) [Japan]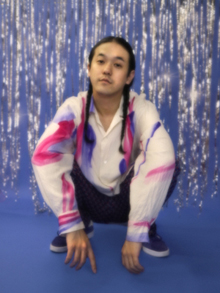 Born in the Hokkaido capital of Sapporo, Japan, PARKGOLF started making music professionally in 2012. He attracted attention with his release on the netlabel Maltine Records in 2013. In 2015, he released his first album Par on Day Tripper Records. "Kiss Me," his first online release, reached the top of the iTunes electronic music chart. His wide-ranging career has included producing the major label debut by DAOKO as well as supplying tracks for a variety of artists. In 2017, he released his second album, REO. In 2018, he released "xaradise" in collaboration with the South Korean rapper Jvcki Wai.
PARKGOLF Sound Cloud Account
similarobjects (Sound artist / DJ / Head of BuwanBuwan Collective) [Philippines]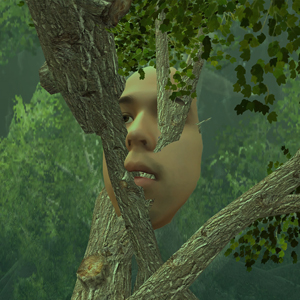 Jorge Juan B. Wieneke (aka similarobjects) is an electronic music educator and producer from Manila, the Philippines. Seeking to aurally express the intersection of video games and art by utilizing the theoretical frameworks of polystylism, spirituality, and the esoteric, he reaches into the depths of the present day with older, almost-forgotten cultural lenses. His soundscapes fluctuate between contemporary chaos and the distant, hypnotic cries of nature. He also teaches at De La Salle-College of Saint Benilde, and founded his own music school, Cosmic Sonic Arts, where he fosters a spiritual approach to creating music.
similarobjects Official Website
Tohji (Rapper) [Japan]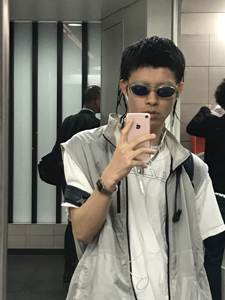 Born in London and raised in Tokyo and Yokohama, Tohji is an emerging music artist who has quickly attracted an ardent following among young fans especially in Tokyo for his uninhibited mix of hard and mellow sounds. He released an EP in late 2018 as part of the music collective Mall Boyz. The tracks were selected for many official playlists on streaming platforms. His 2019 single "Rodeo" hit number one on the SoundCloud Japan All Genre Music Chart. In March 2019, he held the "Platina Ade" music event at Shibuya WWW, attracting a record-breaking audience of 550. Released immediately afterwards, "on my own way" was another hit on the SoundCloud chart. Tohji is now one of the most highly anticipated artists of his generation.
Tohji Sound Cloud Account
Tomggg (Track maker / Music producer) [Japan]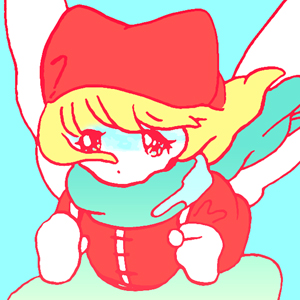 Born in 1988, Tomggg completed a graduate degree at Kunitachi College of Music with a major in composition studies. His work employs dramatic development and a jingly sound to create music that is buoyant and fun. He has enjoyed long relationships with the music distribution platform SoundCloud and netlabel Maltine Records, releasing "Butter Sugar Cream" and "Art Nature" in, respectively, 2015 and 2016 as both online and physical releases. Tomggg's numerous collaborations with overseas artists include the likes of Ryan Hemsworth and Slow Magic. Active as a producer for singles, remixer for idol songs, and composer for advertisements, his work boldly transcends borders of genre, field, and nation.
Tomggg Offisial Website
TORIENA (Sound artist, Head of MADMILKY RECORDS) [Japan]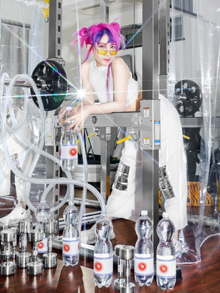 TORIENA is a chiptune artist who uses Game Boy consoles and the computer music tool Little Sound Dj to make music. She has been composing tracks and performing live since 2012, and also founded and heads Japan's first chiptune label, MADMILKY RECORDS. Fully self-produced, TORIENA creates everything from the lyrics, music and mix of her tracks to the artwork and cover designs. She is noted for her pop yet hard sound, combined with an aggressive performance style. Overseas her reputation has continued to grow, thanks to appearances in 2015 at Square Sounds Melbourne, Australia, and Lucca Comics & Games, Italy, as well as a four-stop European tour. She has also produced tracks for music video games by Konami and Capcom.
TORIENA Official Website
This is the certified project of beyond 2020 program.