ASIA HUNDREDS is a series of interviews and conference presentations by professionals with whom the Japan Foundation Asia Center works through its many cultural projects.
By sharing the words of key figures in the arts and cultures in both English and Japanese and archiving the "present" moments of Asia, we hope to further generate cultural exchange within and among the regions.
Development of the Project: From Bordering Practice to Imaginary Line
HIROTA Fumi (hereinafter Hirota): This project started with Bordering Practice in 2016 and then developed into Imaginary Line. Over that time, it organized various activities with the aim of building a music scene and exchange between the next generation of talent with a focus on the electronic music scenes in Asia. The project left me with a feeling that we were able to search for new means of cultural exchange through the spirit of openness and the production approaches utilizing online tools as employed by this post-internet generation. We held live music events in both Southeast Asia and Japan and organized international collaborations. As the project continued, the participating artists, labels, and scenes in each city formed many kinds of connections, resulting in the emergence of various relationships. Today, I would like to look back over the four years of this project while also introducing the activities that led up to the final live music performance, Imaginary Line, and considering what we achieved and the processes through which we achieved them.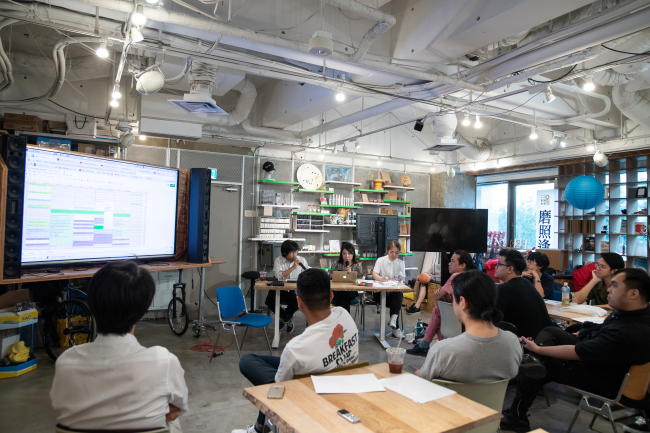 tomad: This project operated as Bordering Practice from 2016 to 2018, and then from Imaginary Line in 2019. The Bordering Practice name incorporates the concept of intentionally drawing borders. It was an endeavor to first know those borders in order to uncover the particular characteristics of each community, what they have in common, and individual identity. It then developed into Imaginary Line with the intention of drawing lines toward future directions and the relationships between individuals, and of drawing hypothetical or virtual lines in order to create our own scene.
The Project Process[PDF: 420KB]
In terms of the processes behind the project, there were three: research surveys, events, and collaboration. We started by narrowing down our survey to certain cities and then exhaustively did online research on the artists and events that looked interesting. We then made contact with the artists and went to meet them. Each time, we visited an average of two cities over the course of a week. In 2016, we surveyed Manila in the Philippines and Bangkok in Thailand. In 2017, we went to Yogyakarta and Jakarta in Indonesia. In 2018, we visited Ho Chi Minh City and Hanoi in Vietnam.
Hirota: During the research survey in Manila in 2016, we were introduced to the local scene by the musician Moon Mask,*1 who tomad knew through his label. Thanks to an introduction from him, we were able to meet similarobjects, who was thereafter a core member of the project. During the survey we conducted in Indonesia in 2017, we asked similarobjects to accompany us. This is because we felt that just conducting this kind of research on the ground with Japanese members of the team limited us in terms of language, communication, and understanding different cultural backgrounds. During this survey, we visited Double Deer*2 in Jakarta and we were able to meet Rezky with tomad and similarobjects.
*1 Moon Mask appeared in the Liquid Asian Pop Scene talk and Neo Asian Pop Showcase live music event, both in 2016.
*2 Double Deer is a record label based in Jakarta, Indonesia. Its numerous artists include KimoKal and Mantra Vutura.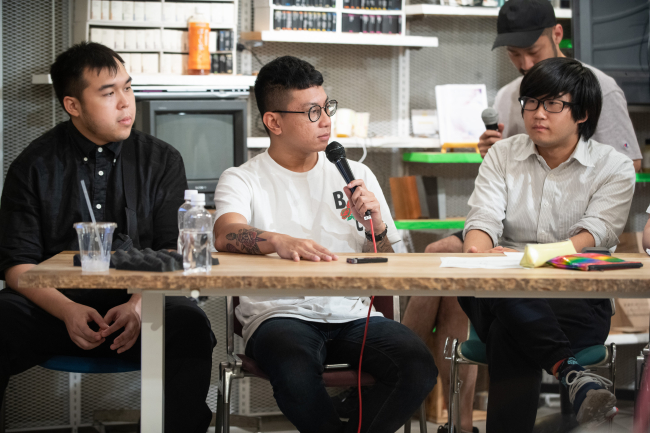 tomad: During the survey in Vietnam in 2018, I asked Tenkitsune, an artist based in Hanoi with whom I had interacted through music, for information on the local music scene. In Ho Chi Minh City, we met the Astronormous brothers, who came to Tokyo for this event, and it was shocking to see just how active that generation of young people is. We also visited the shop in Hanoi run by the AntiAntiArt group of filmmakers and The Lab, a creative studio in Ho Chi Minh City. Starting off as a dance group, AntiAntiArt felt very local and rooted in street culture. Offering advertising and other services, The Lab is a creative agency that produces high-quality work from a youth culture perspective. By actually visiting the places where they are based, it was fascinating to get a firsthand sense of the differences in urban culture between Hanoi and Ho Chi Minh City.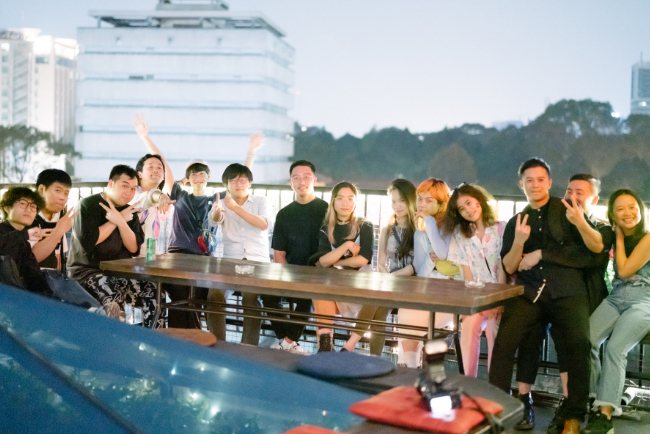 From Surveys to Events and Collaboration
tomad: After these surveys, we then proceeded to actual events. We held events with the artists and creative talent that we met in each city and invited them to live music events in Japan, in this way building up a relationship.
Event Chronicle[PDF: 910KB]
We started in 2017, organizing the live music event x-pol: Buwan Buwan + Maltine with similarobjects in Manila. This was my first ever event in Southeast Asia. From this point on, we were joined by TORIENA and PARKGOLF, two sound artists who we could call original members of this project.
In 2018, we held a live music event called Bordering Practice at Shibuya WWW X*3. It was the biggest event throughout the project, featuring tofubeats and PARKGOLF from Japan, similarobjects from the Philippines, and Double Deer's KimoKal from Indonesia. Other artists in the lineup were Meuko! Meuko! from Taiwan and Meishi Smile, who is part of the American label Zoom Lens, whose rooster also includes Moon Mask from Manila. Though we focused on inviting artists who are based in cities across Asia and associated with Asian labels, the Canadian Ryan Hemsworth, a producer and DJ who has done much to introduce Asian music scenes to European and American audiences, also attended.
*3 At the event MeCA | Media Culture in Asia: A Transnational Platform (February, 2018)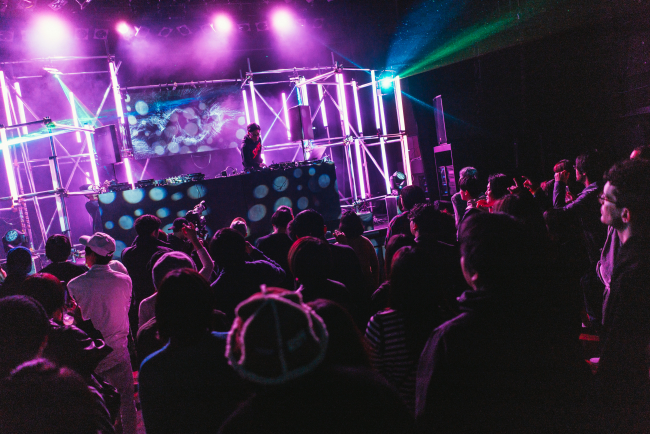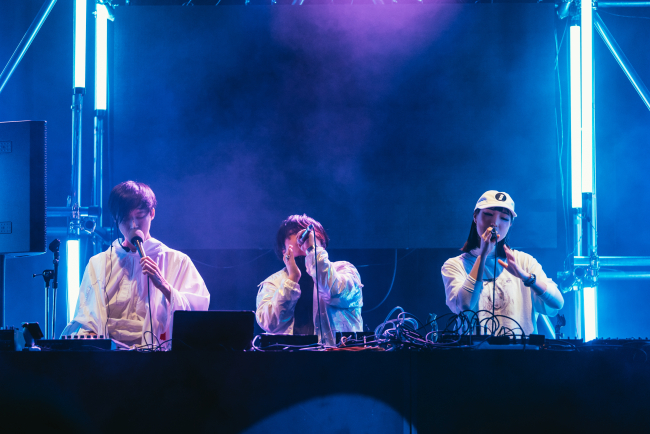 In this way, continuing to conduct research surveys and hold events, the latter gradually became more and more ambitious. The year after we held Bordering Practice in Tokyo, we organized a tour to Jakarta, Ho Chi Minh City, and Hanoi. During this tour, we also worked on new music when we were in Jakarta. At the Double Deer studio and under the direction of Rezky, PARKGOLF and similarobjects worked with Double Deer's Mantra Vutura to create new collaborative tracks. Over the course of four intensive days, they made three tracks. Through repeated surveys and events, we arrived at collaboration and, as the result of this process, could release music.
*4 Please refer to the following article for more on the collaboration that took place in Jakarta.
tomad, similarobjects and Rezky Prathama Nugraha――The Intersecting Scenes of Electronic Music in Asia