[YouTube Upload] Bordering Practice 2019 in Vietnam
Bordering Practice 2019―Live performance tour to Ho Chi Minh City and Hanoi

Part of the Japan Foundation Asia Center's media art exchange program launched in 2016, Bordering Practice is a project that encourages interchange among the next generation of talent with a focus on technology-driven creativity and the electronic music scene that has witnessed exciting growth in Asia through collaborations between local artists.
In March 2019, Japanese, Filipino, and Indonesian artists will take part in a residency in Jakarta where they will produce work together, followed by a live performance tour to Jakarta, Ho Chi Minh City, and Hanoi. Along with taking the concerts previously held at Manila and Tokyo to three cities and forging exchange with new communities, the program aspires to build a platform that can further develop this network. Expanding the elements of exchange, sharing, and collaboration already initiated, Bordering Practice will create and disseminate new music and video content, in the process making a model for future collaboration between up-and-coming artists in Asia that can continue after the end of the project.
About "Bordering Practice"
The music scene has undergone rapid change ushered in by the spread of the Internet. Innovations affecting how music is produced, changes to the ways in which we listen to music, and the emergence of bottom-up scenes through social media have led to new musical cultures online as well as reciprocal cultural influences that transcend national and territorial borders. On the other hand, as the ways in which we produce and listen diversify, the flow of capital and consolidation of services have resulted in the standardization of expression. This situation is not limited to music, but seems to manifest today in a wide variety of artistic fields.
This program focuses on these post-internet conditions in expression and culture, endeavoring to form partnerships with local labels in the cities featured and cultivate a new scene (that is, an environment in which artistic expression can appear). In order to detect the idiosyncrasies and commonalities within each community, the project intentionally draws "borders" and then joins them up, uncovering contemporary glocal (simultaneously global and local) scenes that transcend geography.
Program Directors:
[Japan] tomad (Organizer, DJ / Head of Maltine Records)
[Indonesia] Rezky Prathama Nugraha & Eva Nadia Rivaldy (Double Deer Music, Indonesia)
[Vietnam] Tenkitsune / Trịnh Nhật Quang (Music Producer / DJ)
Production Manager: Jun Yokoyama (Photographer)
Event detail
Jakarta Performance: Bordering Practice
Date & Time
March 10 (sun.), 2019 7:00 p.m. – 1:00 a.m.
Venue
Queens Head (

Jalan Kemang Raya No 18. C

)
Admission
Free
Artists
[Indonesia] Mantra Vutura, Rayssa Dynta, RL KLAV
[Japan] PARKGOLF, Pasocom Music Club
[Philippines] similarobjects
Organized by
The Japan Foundation Asia Center
Produced by
Double Deer
Ho Chi Minh City Performance: Cloud Room—Pop & Electronic Sounds in Asia
Date & Time
March 14 (thu.), 2019 7:00 p.m. –
Venue
The Lighthouse (Level 6, 104 Nam Kỳ Khởi Nghĩa, Quận 1, Ho Chi Minh City, Vietnam)
Admission
Free
Artists
[Vietnam] Tenkitsune, Astronormous, LARRIA
[Japan] PARKGOLF, Tomggg, Tomad
[Philippines] similarobjects
Organized by
The Japan Foundation Asia Center
Produced by
The Lab Saigon
Hanoi Exchange Event (Report Presentation, Workshop, Showcase):
Call Back from Hanoi— Pop & Electronic Sounds in Asia
Date & Time
March 15 (fri.), 2019
7:30 p.m. Report Presentation
March 16 (sat.), 2019
9:00 a.m. – 12:00 p.m. Workshop
2:00 p.m. – 7:00 p.m. Showcase
Venue
The Japan Foundation Center for Cultural Exchange in Vietnam
Admission
Free
Artists
[Vietnam] Tenkitsune, TGSN, Monotape
[Japan] PARKGOLF, Tomggg, Tomad, Tohji
[Philippines] similarobjects
Organized by
The Japan Foundation Asia Center
Artists' Profile
Mantra Vutura (Musician) [Indonesia]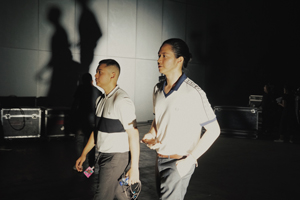 Comprising two energetic young men who grew up together, Mantra Vutura is a breeze of fresh air in Indonesia's electronic music scene. Tristan and Zaki went to the same elementary school and clicked instantly, having both come from families with musical backgrounds. The lineup of Tristan on keyboard and Zaki on percussion was formed in the earliest stages of their musical development. The duo's name is meant to represent the two main aspects to its music: "mantra" is an Indonesian word meaning "spells," chosen to express the native side the pair adapts from traditional cultures such as traditional chanting and percussion, while "vutura" derives from the word "future," representing the forward-looking dimension the duo brings to electronic music.
https://doubledeermusic.com/music/talent/mantra-vutura/
Rayssa Dynta (Musician) [Indonesia]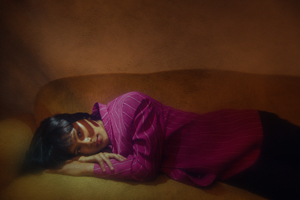 Rayssa Dynta is an electropop singer-songwriter from Jakarta, Indonesia. She began playing music in her early years and started writing songs in 2007. Dynta's curiosity towards music exposed her to a wide range of musical genres and instruments, proving a strong inspiration on her subsequent output. In 2014, she started performing as a musician and has pursued her own sound ever since. She believes that music is the most consistent element in her life. For her, music as a medium to preserve perspectives as well as communicate the emotions she shares with her audience. This trait can be seen in how each of her songs contains different stories and characters. Her credits include "Drown Me (feat. Rayssa)" by Arrio and "Rationale (feat. Rayssa)" by Artificial. Her latest release, the single "Something About Us," received acclaim from various media outlets and streaming platforms. Have finally found the sound that suits her, Dynta released her debut EP on Double Deer Records in 2018.
https://doubledeermusic.com/music/talent/rayssa-dynta/
RL KLAV (Musician) [Indonesia]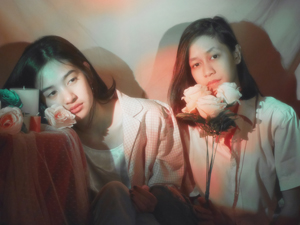 RL KLAV is an R&B and soul duo formed in 2016 and consisting of Rizkia Larasati (RL) and Keisha Aita (KLAV), two high school friends who crossed paths in the music scene and started collaborating. Driven solely by the two members' passion for music, a positive audience response brought RL KLAV success with its debut EP and subsequent efforts. The collaboration grew independently, though with help from a few friends. RL KLAV's distinctive musical quality offers a sweet and smooth sound and easy listening tunes that some have called reminiscent of the 1990s. The duo's live performances are characterized by KLAV moving swiftly from one instrument to the other while RL provides accompaniment with her gentle and feathery vocals that filter through lovelorn lyrics.
https://doubledeermusic.com/music/talent/rl-klav/
PARKGOLF (Beatmaker, Producer) [Japan]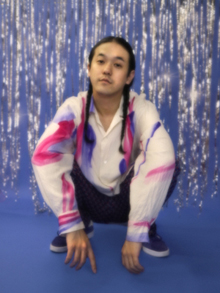 Born in the Hokkaido capital of Sapporo, Japan, PARKGOLF started making music professionally in 2012. He attracted attention with his release on the netlabel Maltine Records in 2013. In 2015, he released his first album Par on Day Tripper Records. "Kiss Me," his first online release, reached the top of the iTunes electronic music chart. His wide-ranging career has included producing the major label debut by DAOKO as well as supplying tracks for a variety of artists. In 2017, he released his second album, REO. In 2018, he released "xaradise" in collaboration with the South Korean rapper Jvcki Wai.
https://soundcloud.com/parkgolf
Pasocom Music Club (Musicians) [Japan]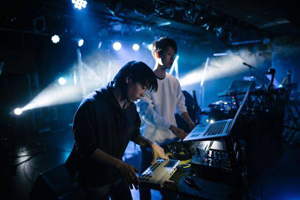 Pasocom Music Club (literally, Personal Computer Music Club) was formed in 2015. It creates music tracks using 1990s sound modules and digital synthesizers to usher in a new age of computer music. Its work is characterized by the nostalgic timbre and melodies that derive from the equipment it uses. In 2017, it released "PARKCITY" online. It has contributed to a wide range of other artists' music, not least Tofubeats, and also created remixes. In addition to live concerts, Pasocom Music Club's wide output includes compositions for TV commercials. It released DREAM WALK, its first physical release album, in 2018.
https://soundcloud.com/0jyvjnv1dely
similarobjects (Sound artist / DJ / Head of Buwan Buwan Collective) [Philippines]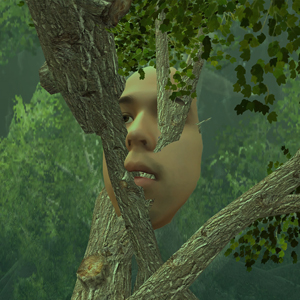 Jorge Juan B. Wieneke (aka similarobjects) is an electronic music educator and producer from Manila, the Philippines. Seeking to aurally express the intersection of video games and art by utilizing the theoretical frameworks of polystylism, spirituality, and the esoteric, he reaches into the depths of the present day with older, almost-forgotten cultural lenses. His soundscapes fluctuate between contemporary chaos and the distant, hypnotic cries of nature. He also teaches at De La Salle-College of Saint Benilde, and founded his own music school, Cosmic Sonic Arts, where he fosters a spiritual approach to creating music.
https://www.similarobjects.xyz/
Tenkitsune (Music producer / DJ) [Vietnam]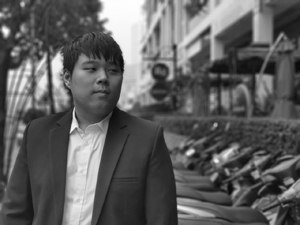 Trịnh Nhật Quang, better known as Tenkitsune, is a 21-year-old producer born and raised in Vietnam whose extensive credits include work with such groups as FOGPAK, Tiny Waves, the Tokyo-based TREKKIE TRAX, and Warner Music Group. Having taken the SoundCloud world by storm, Tenkitsune's rise to global recognition as a prominent figure in the forward-thinking melodic electronic music scene has only just begun. With his releases like "Animal Friends" and "Kittens Express," Tenkitsune has amassed millions of plays through various labels and promotional channels worldwide, paving the way for future bass producers everywhere.
https://soundcloud.com/tenkitsunemusic
Astronormous (Music producer / DJ) [Vietnam]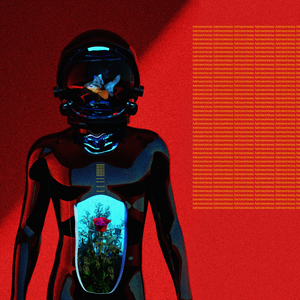 Formed in 2015, Astronormous is an electronic music producer duo based in Ho Chi Minh City, Vietnam. While its sounds are diverse, most are electronically or digitally created. Harnessing the members' visual background in its output, the duo has attracted a lot of attention in the Vietnamese music scene. "Yeu 1985," "LOVe," and other music videos produced by Astronormous in partnership with PHIM have built up a strong following. Comprising two brothers with a shared passion for music, Astronormous's main goal is to reach as many people as possible with its music and bring good vibes to audiences.
https://soundcloud.com/astronormous
LARRIA (Music producer / DJ) [Vietnam]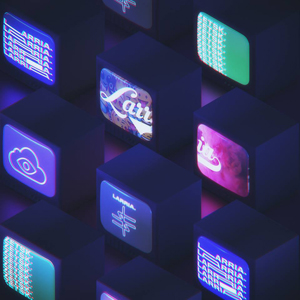 LARRIA is a 9X Generation artist from Vietnam. Inspired by disco, funk, hip-hop, R&B, Japanese city pop, and more, he has created and performed music professionally since 2016. He has attracted attention with his future funk output but has also found success with other genres, too, such as future beat, Afrobeat, bass music, club music, and footwork. In 2016, he released his first album, Mãi Yêu//LARRIA. Having established his signature sound in Vietnam, LARRIA wants to dedicate himself to music and inspiring people.
https://soundcloud.com/larr-a
Tomggg (Track maker / Music producer) [Japan]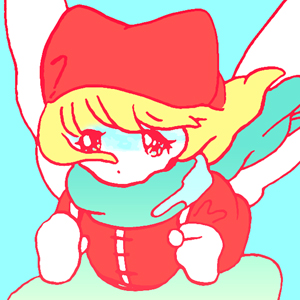 Born in 1988, Tomggg completed a graduate degree at Kunitachi College of Music with a major in composition studies. His work employs dramatic development and a jingly sound to create music that is buoyant and fun. He has enjoyed long relationships with the music distribution platform SoundCloud and netlabel Maltine Records, releasing "Butter Sugar Cream" and "Art Nature" in, respectively, 2015 and 2016 as both online and physical releases. Tomggg's numerous collaborations with overseas artists include the likes of Ryan Hemsworth and Slow Magic. Active as a producer for singles, remixer for idol songs, and composer for advertisements, his work boldly transcends borders of genre, field, and nation.
http://www.tatsuyafujishiro.com/
TGSN (Music producer / Performer / CDSL Art Collective) [Vietnam]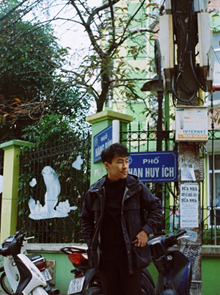 Everything began in 2016 when Tung Son Ngo (aka TGSN) started researching FL Studio on YouTube. After that, he met an old friend from high school, the music producer Nam Khanh Le (aka itsnk), who introduced Ableton Live to him. A few practice sessions later, he realized that the digital audio workstation was ideal for the way he worked. He decided to switch from FL Studio to Ableton Live and started producing music for his friend's tracks. He released two singles in 2018, "The Space Between Us" and "Lollipop," as collaborations with local artists Nân, Ngơ, and hairan. TGSN's music is characterized primarily by two consistent components: a sense of the unique and the simple.
https://soundcloud.com/tgsnmusic
Monotape (Music producer / DJ) [Vietnam]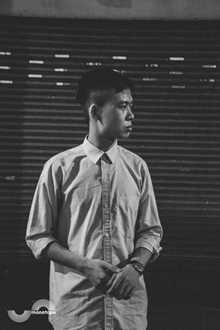 Monotape is Vietnam's brightest rising star in electronic music. The 20-year-old Hanoi native has received support from Vietnam's biggest DJs and producers, including SlimV, Nimbia, GETLOOZE, and DUYTUAN. His bootlegs and remixes for tracks such as "FUN" (Kaskade, BROHUG, Mr. Tape ft. Madge) or "Like I Do" (Martin Garrix, David Guetta & Brooks) attracted great coverage from both domestic and international media outlets, including dancingastronaut.com, loopcentral.net, and XONE Radio. Influenced by the timeless elegance of house music and the futuristic, industrial musical elements of the present, Monotape has established his signature sound and is ready to represent Vietnam's newest wave of electronic music talent.
https://soundcloud.com/monotapevn
tomad (Organizer, DJ / Head of Maltine Records) [Japan]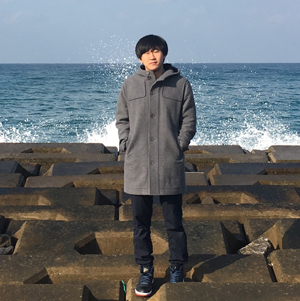 Launching the online record label Maltine Records in 2005 when he was just 15 years old, tomad has 170 releases to his name. Maltine Records has gained attention as a leading symbol for the new dance-pop music scene and as the image of his generation in Tokyo. He has held events in Manila (Philippines), China, and New York. He has also produced songs for foreign artists. In 2015, he published Maltine Book (Switch publishing), which brings together the activities of the label, to commemorate the 10th anniversary of the label's founding.
http://maltinerecords.cs8.biz
Tohji (Rapper) [Japan]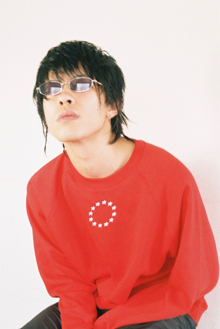 Born in London and raised in the suburbs of Yokohama, Tohji started releasing music tracks made with Japanese and international rappers and producers on SoundCloud from 2017. Gaining a following particularly among young listeners in Tokyo, he is a standard-bearer for a new age of alternative music styles in hip-hop and beyond. His second EP, EP9.97, was the Best of the Week pick by Apple Music Japan. He also works as a video artist, having directed all the music videos himself for the tracks included on EP9.97. In 2018, his EP released under the name Mall Boyz (a collaboration with gummyboy) entered the Viral 50 on Spotify.
https://soundcloud.com/11_tohji_11