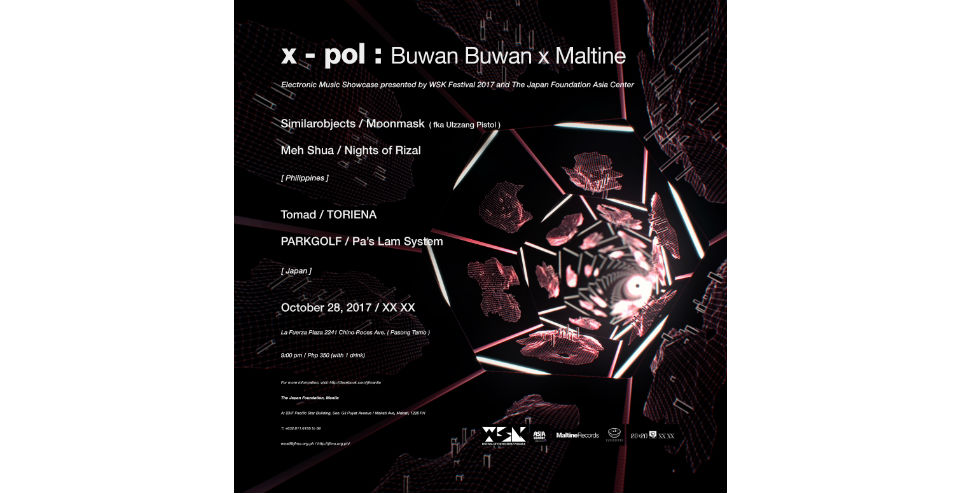 Partner Program with WSK AXIS 2017
Music Showcase "x-pol: Buwan Buwan × Maltine"
The Japan Foundation Asia Center presents a special exhibition and music program from October 23 (Sat) to November 4 (Sat) in association with WSK―Festival of the Recently Possible which has been held in Manila since 2009.
In partnership with Buwan Buwan Collective, a leading electronic music record label based in Manila and Maltine Records based in Tokyo, the music program "x-pol: Buwan Buwan × Maltine" showcases the latest sounds from dance, pop, chiptune, to electronic music.
In addition, satellite events including the special exhibition INTERSTICES: Manifolds of the In-between, talks, and workshops reflecting on how media art is shaping culture in Asia today will be held.
The project introduces prominent examples of the dynamic culture in our network society as well as individual creativity that is strikingly synthesized with media technology.
Music Showcase "x-pol: Buwan Buwan × Maltine"
Cross-pollination can be described as the phenomenon when one plant pollinates a plant of another variety. This instance allows two plants of different origins to combine genetic material resulting in offspring of a new and more diverse variety consisting of combined traits from each genetic parent. This can be seen as a symbolism for the type of cultural exchanges and that occur in the modern age. Through the sharing and interchange of knowledge, ideas and culture all parties reach a state of mutual enrichment.
The Music Showcase "x-pol: Buwan Buwan × Maltine" functions as a modern metaphor of musical and cultural cross-pollination and a medium for exchanges between two important music collectives / communities from Japan and the Philippines. It is a showcase as well as an intersection of ideas, ethics, and creative expressions.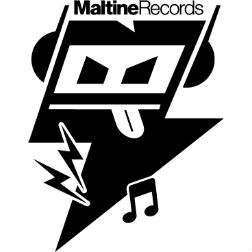 Founded in 2005, Maltine Records is a Japanese netlabel. The Tokyo-based Maltine Records is currently run by tomad and releases music through its website (http://maltinerecords.cs8.biz/) and smartphone app.
Now in its twelfth year, Maltine Records has attracted a strong fan base as a leading presence in the Japanese netlabel music scene. Conceived as a record label sitting between dance and pop music, it presently has over 100 artists and acts on its roster and a back catalog of some 160 releases.
Since 2009, Maltine Records has also organized events at clubs in Tokyo. Its largest event to date was "Tokyo" in 2014, featuring visiting overseas artists and attracting around 1,000 fans. Building on a growing international fan base, it has also partnered with local organizers to hold an event in London in March 2015 and an American tour of three cities (New York, Austin, Los Angeles) in March 2016. From fashion items to books, collaborations with music idols, and even its own phone app, Maltine is more than just a record label but a cultural community straddling the online and urban spheres.
Artists
TORIENA (Sound artist / Head of MADMILKY RECORDS)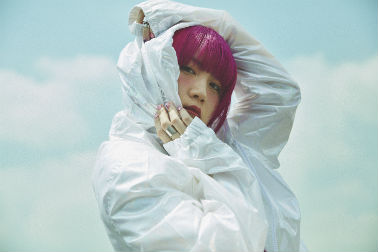 TORIENA is a chiptune artist who uses Game Boy consoles and the computer music tool Little Sound Dj to make music. She has been composing tracks and performing live since 2012, and also founded and leads Japan's first chiptune label, MADMILKY RECORDS. Fully self-produced, TORIENA creates everything from the lyrics, music, and mix of her tracks to the artwork and cover designs. She is noted for her pop yet hard sound, combined with an aggressive performance style. Her overseas reputation has continued to grow, thanks to appearances in London and Italy.
PARKGOLF (Beatmaker, Producer)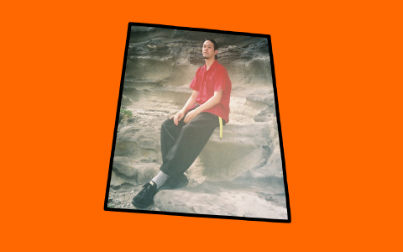 Entering the scene in 2012, PARKGOLF set himself apart with his vibrant electronic beats and gained attention for his participation in the Maltine Records EP CAT WALK and compilation albums, among other projects. His work is wide-ranging and includes producing DAOKO's major debut album DAOKO. He released his second album, REO, in August 2017.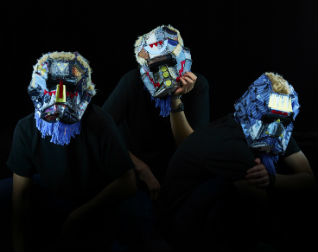 Pa's Lam System is a three-member trackmaker unit that creates distinctively high-energy dance-pop music. The group is known outside of Japan as well, being supported post-EDM generation DJs such as Porter Robinson and being featured in media such as online American indie music magazine
Pitchfork and the NEST HQ media platform. Pa's Lam System released their first album, Whatever, in July 2017.
tomad (Organizer, DJ / Head of Maltine Records)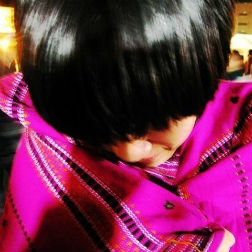 Launching the online record label Maltine Records in 2005 when he was just 15 years old, tomad has 150 releases to his name. Maltine Records has gained attention as a leading symbol for the new dance-pop music scene and for the image of his generation in Tokyo. Further, in 2010 he began to be active as a DJ using a laptop, where he selects primarily dance music with an eccentric yet poppy feel.
Moon Mask (fka Ulzzang Pistol) (Musician)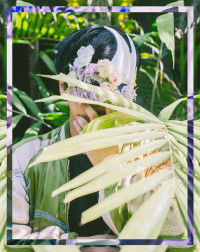 Moon Mask incorporates influences from East Asian pop culture to create his own unique cross-cultural sound. Matching delicate electronic music with lyrics in English, Cantonese, Korean, Tagalog, and Japanese, Moon Mask has developed innovative and dreamy soundscapes set to break both sonic & linguistic barriers. Formerly known as Ulzzang Pistol, he released two albums, Waste and Girlfriend, and is now preparing his first EP as Moon Mask. His music videos mix animation and live action to conjure up an original vision reflecting the stories and languages in his songs. Collaborating with a wide range of other online artists across various genres and regions, he continues to develop his vision across the world.
Meh Shua (Music producer, Musician) [Manila, Philippines]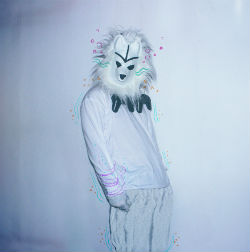 Meh Shua (stylized meh shua) is a dance music producer and live artist from Manila, Philippines. The project's style is composed of Japanese culture, kawaii chord breaks, future bass licks with hints of math electro and hardcore elements. As part of the project's act, Meh Shua wears a custom fox mask for public appearances. His identity is unknown. Meh Shua's stage name is a mixed influence of Japanese pronunciation of "messiah" and the name Yehshua (Yehweh, Yehuwah) which means "Lord" or "Jesus" in Hebrew.
Nights of Rizal (Musician) [Manila, Phillippines]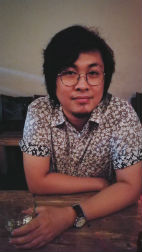 Nights of Rizal creates music in genres such as post-disco and chillwave. While living in London to study journalism, he learned about the roots of Tagalog and how to make electronic music. He began creating music in 2007, working with three Malaysian artists. He sings in English in order to share his hopes and pains with Southeast Asian artists and audiences, aiming to discover his own precolonial roots as he continues to make music.
Similarobjects (Sound artist, DJ / Head of Buwan Buwan Collective)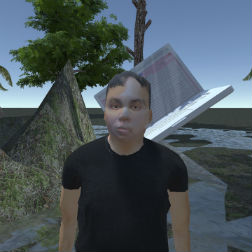 Similarobjects' work is greatly inspired by polystylism, spirituality, esotericism (or Western mysticism), technology, videogames and art. He is one of the founding members of BuwanBuwan Collective, an electronic artist community, production, and record label focused on cultivating the Philippine Beat Scene along with its intersections. He teaches electronic music as part of the AB-Music Production Program at De LaSalle College of Saint Benilde and has also founded his own electronic music school called Cosmic Sonic Arts where he fosters a spiritual, meditative, and introspective approach to creating music.
Event detail
Music Showcase "x-pol - Buwan Buwan × Maltine"
Dates
October 28 (Saturday), 2017
Doors open: 9:00pm
Venue
XX XX (Twenty-Twenty)
20A-20B LA FUERZA PLAZA - 2241 CHINO ROCES AVE (PASONG TAMO) MAKATI, MANILA
http://20-20.asia/
Performers
Similarobjects
Moonmask (fka Ulzzang Pistol)
Meshua
Nights of Rizal
Tomad
TORIENA
PARKGOLF
Pa's Lam System
VJ
GraphersRock
Koike Masaki (huez)
Program
Directors
Similarobjects(Buwan Buwan Collective)
Tomad(Maltine Records)
Admission
350PHP (1 drink)
Venue
Partner
XX XX (Twenty-Twenty)
Organizer and Producer
Organized by the Japan Foundation Asia Center
Produced by SABAW MEDIA ART KITCHEN / WSK: FESTIVAL OF THE RECENTLY POSSIBLE