Searching for the Next Possibilities
Jun Yokoyama: We have looked back on the four years of the project and watched the finished music videos. Now please tell us if there is anything from your experience across the project that you will be able to use in terms of education for your label or community, or for your activities as an artist.
similarobjects: More than anything, the biggest experience was understanding others with different cultural backgrounds. Now I can say with confidence, "We can understand each other." This has become extremely valuable to me and my fundamental way of thinking. At the same time, I could fully understand that customs differ from place to place. I feel like this kind of learning could greatly expanding my awareness of my own culture and I think will come in handy for my education work in Manila. I hope to continue the relationships with the people I met through this project and always search for possibilities to make music once again with the artists I spent time with on the project.
tomad: In this project, I did research surveys one by one on artists in other parts of Asia, something about which I didn't know very much, and then made appointments and actually met people, during which I was always thinking about ways to take this to the next stage. The process of doing events and actually making something as well as the development of this process is fascinating. In the future, I want to make all kinds of things with the collaborators who are gathered here today.
I could meet peers engaged in cultural activities in various ways depending on the city as well as people younger than me—those in their teens and twenties—and could learn about their approaches and contexts through actual production work. This led me to acquire a more relative sense of perspective that didn't see things solely in terms of Tokyo. For my own label and other activities, becoming able to think more flexibly is the most significant yield from this project.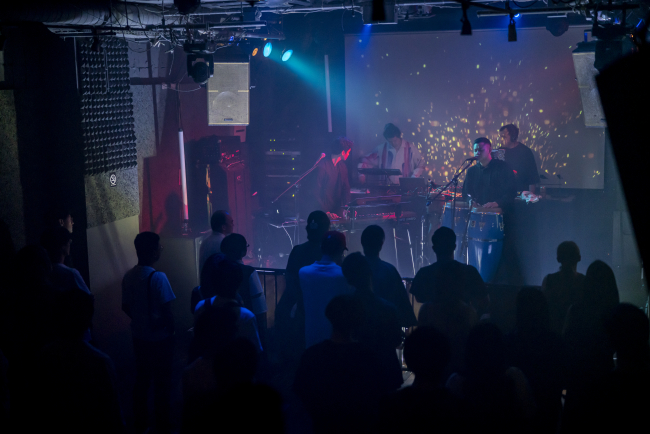 Jun Yokoyama: Astronormous and Mantra Vutura, what was it like appearing in this live music event?
Astronormous: We never thought we would have the opportunity to come to Japan and play a live show. We could meet and perform with artists we have admired after discovering them online. For us, yesterday's live show was also our first chance to present a live set outside Vietnam. When tomad told us that he wanted us to come to Tokyo and perform a live set, we didn't have so many complete tracks to hand, so we then really threw ourselves into making some original music. Including this, participating in the project has been a life-changing experience.
Mantra Vutura: I was so happy because the response from last night's audience was even better than I had expected. I want to keep on utilizing the relationships I have built through this project while searching for the possibilities for what I can do in the future. This is a search for enhancing things on a technical level but I also want to search in order to harness these relationships. I would like to collaborate with Tohji and Astronormous.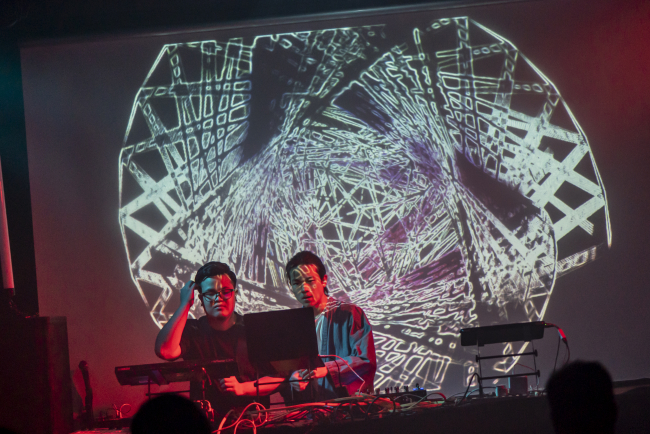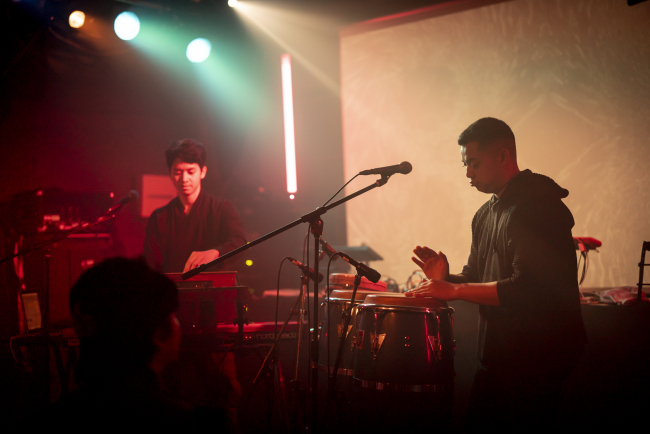 Jun Yokoyama: I also would love to work with more artists in Asia. What are everyone's future plans?
tomad: Since we now have these relationships that we have built together, I hope that the labels and artists can remain connected and continue doing events and collaborations. The music scenes in Jakarta and Manila are full of young people in terms of both the artists and audiences, so I think they will keep on growing. I would like to introduce the music of Japanese artists to those scenes.
Rezky Prathama Nugraha (hereinafter Rezky) : At the show last night, the collaborative set between similarobjects, PARKGOLF, and Mantra Vutura came together really well. It was a performance that seemed to condense all their experiences until now. That's why I want to do a tour in the cities that were involved with this project. Plus I want to collaborate on music again. Double Deer has lots of singers, so we could get a beat made by Buwan Buwan Collective, add singing, and then make a track with Maltine Records. This kind of collaboration is now possible with the internet.
similarobjects: I too want to continue engaging in all kinds of exchange based on what we did in this project. Of course, this could mean making music together or working with labels, but I also want us to stay friends. If there is anything I can do to help everyone in their work, please let me know. I think I can provide music platforms in terms of the community, audience, and venues in Manila.
Jun Yokoyama: Well, what kind of things does everyone want to try doing next?
tomad: I would like to rent an island so that everyone could stay for about a week making music and holding a massive festival.
Rezky: In Indonesia, you could get a nice island. (Laughs)
similarobjects: There are plenty of nice islands in the Philippines, too. (Laughs)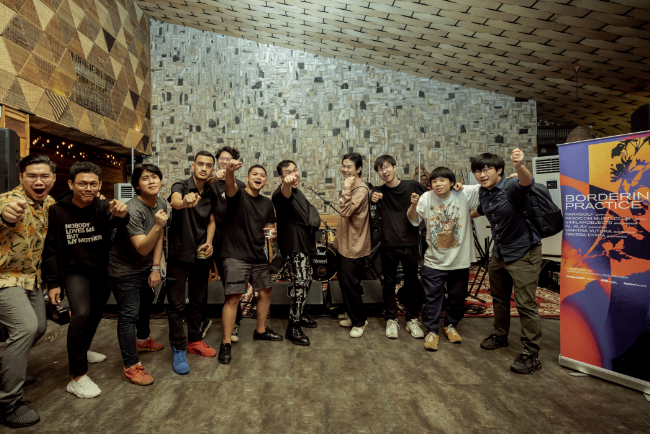 [On August 25, 2019 at FabCafe MTRL (Tokyo)]
---
Photo (Talk Event): Kenichi Inagaki
Editing: HIROTA Fumi, KASHIMA Moeko (The Japan Foundation Asia Center)
Translation: William Andrews