ASIA HUNDREDS is a series of interviews and conference presentations by professionals with whom the Japan Foundation Asia Center works through its many cultural projects.
By sharing the words of key figures in the arts and cultures in both English and Japanese and archiving the "present" moments of Asia, we hope to further generate cultural exchange within and among the regions.
Imaginary Line―A Place to Encounter a New Audience
Patrick St. Michel (hereinafter Patrick): First, could you tell us more about the Bordering Practice project?
tomad: I have served as the director for the Japan Foundation Asia Center's Bordering Practice project since 2016. In March 2019, electronic music artists hailing from Indonesia, Japan, and the Philippines gathered in Jakarta to work on new tracks together. It's a concept not really aligned with life in the internet age—why spend time together in a physical space when digital technology offers plenty of solutions for the busy creative? Yet this residency at Double Deer's studio in the Indonesian capital helped creators hailing from different cultures forge deeper connections and produce new tracks through a process of electronic music communities engaging in conversation with one another. There's no better way to break down boundaries than to be in the same space together.
This residency was part of the Bordering Practice project. In terms of the project more generally, several shows were performed in Manila, Tokyo, Ho Chi Minh City, Jakarta, and Hanoi. Last night's show in Tokyo marked the final concert of the project and featured three participants from the residency: PARKGOLF from Japan, similarobjects from the Philippines, and Mantra Vutura from Indonesia. They came together to perform numbers created during the residency, combining splashes of their own musical styles.
The show was part of Bordering Practice's efforts to encourage interchange among young electronic music artists across Asia, both by bringing creators from different nations together and by introducing them to a new audience who might not know them anyway. Cities across Asia boast their own vibrant electronic music communities with established labels and groups helping to shape them—such as Maltine Records in Tokyo, Double Deer in Jakarta, and BuwanBuwan Collective from Manila—but they often don't interact. Bordering Practice aimed to change that.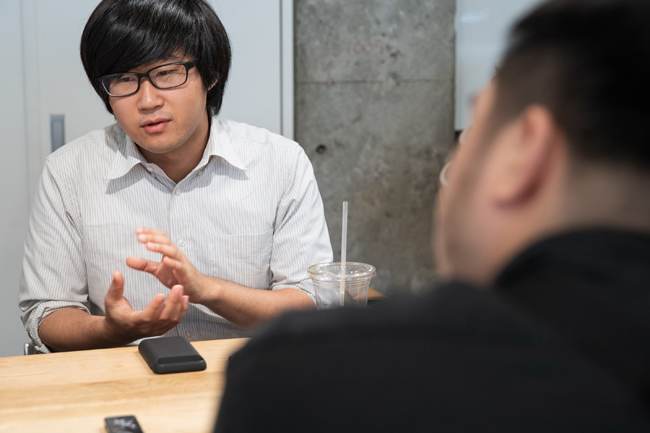 Patrick: How did the Imaginary Line Concert event go last night?
similarobjects: I was really nervous at the start, because when we got to Japan on August 20, we were doing rehearsals for the collaboration set by Mantra Vutura, myself, and PARKGOLF. It was nerve-wracking thinking out three sets, because I was scheduled to perform my own, the collaborative set, and then a DJ set at the afterparty. My recollection of the night—the whole day, actually—was pretty nice. From soundcheck to the actual performance. It started with Tomggg, and he set the mood for the whole night. It was nice seeing him perform on the actual floor, instead of elevated up on a stage. It felt very intimate and people seemed so receptive to the music. People really expressed themselves. For me, in Manila, people are very reserved about moving at music events. They could actually be really enjoying your set, but they're just staring at you. But here, I saw people really emoting, even to the beatless parts.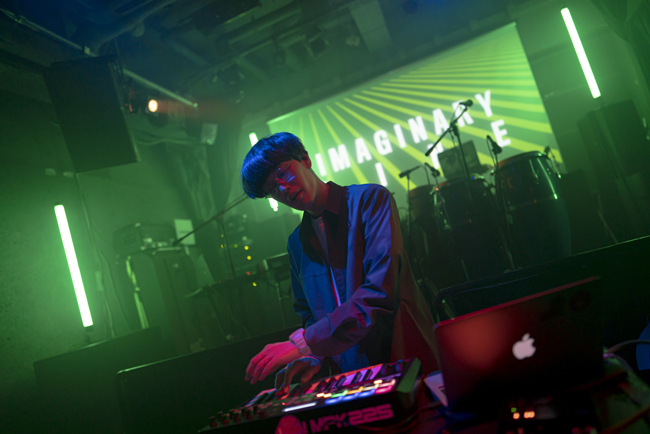 Patrick: Is that the same in Jakarta?
Rezky Prathama Nugraha (hereinafter Rezky): Yes. In Jakarta, people don't really move around unless they have drunk something. So it was fun to see people dancing to the music even when not drinking.
similarobjects: I feel like, in general, there is an openness. You feel it, that they are waiting and interested. You can see that they are really intent on what's happening, or what's going to happen. During my performance, I was really nervous. I had to get a drink from Rezky to loosen up. I rarely look up, but when I did I could see people engaging. This type of music is usually weird for people in Manila, so to actually see people engaging with the music was nice.
tomad: My biggest concern heading into last night was the collaborative set as well. This was the first test of such an experiment. I was nervous whether this thing we had created would actually work. Each performer's sound was highly individual, but the set also had this harmony. On the day of the show, the rehearsal at CIRCUS TOKYO went very well, and by that point I felt like my job was done. [Laughs]