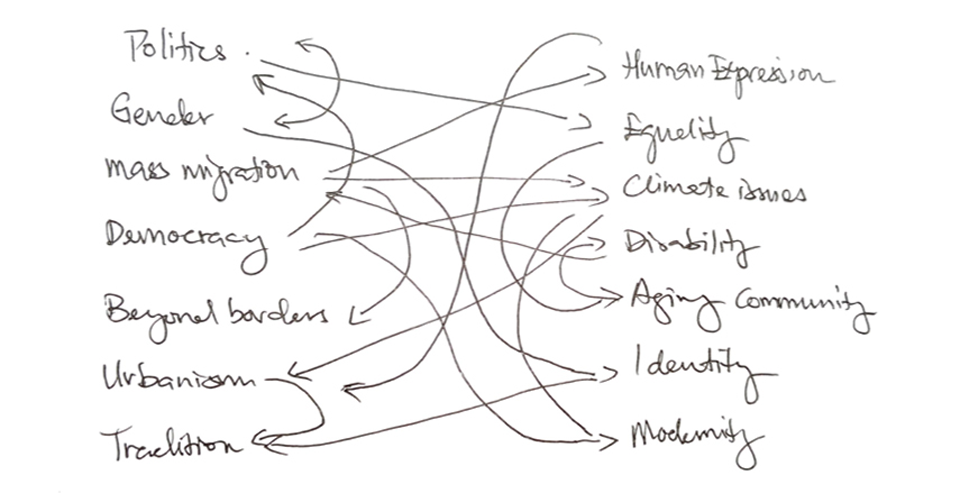 Audiences. Responsibilities. Value. Eco-system. Embedded.
These are some of the words which were used by the Next Generation 2018 cohort in many many discussions over the past four months since embarking on the Japan Foundation Asia Center programme. Ten members; from six countries; spent seventeen days; visited two countries and four cities; watched over forty performances - together.
Each brought with them their own set of experiences, background, training and expertise to experience this programme through a multitude of lenses and gazes.
The result and the experience of the programme so far surfaced interesting questions. Questions which the cohort would like to interrogate at their next gathering during Performing Arts Meeting in Yokohama 2019 (TPAM).
The 2018 Next Generation cohort invites attendees of TPAM 2019 to join them in an energetic discussion to answer the following questions:
1. Who are the next generation of festival audiences?
2. What are the next generation responsibilities of producers, curators and festival programmers?
3. Commodification of arts: who buys the arts, who pays for the arts, who would pay for the arts in the future?
We will provide glimpses of our experiences which inspired these questions. We hope that together we may find many answers. We like for you to join us.
Event detail
"Audiences. Responsibilities. Value. Ecosystem. Embedded."
Date
Saturday, 16. February 1:30 p.m. to 4:00 p.m. (Admission free)
Venue
mass×mass Kannai Future Center 1F Access
3-33 Kitanaka-dori, Naka-ku, Yokohama 231-0003 Google map
Organized by
The Japan Foundation Asia Center
Inquiries
Ms. Makiko Yamaguchi
Arts, Culture, and Exchange Section 1
The Japan Foundation Asia Center
TEL: 03-5369-6140
FAX: 03-5369-6141
E-mail: acinfo@jpf.go.jp
More details
Next Generation: Producing Performing Arts 2018
Participants' profile
Franchesca CASAUAY (Co-founder / Creative Producer of HERESY)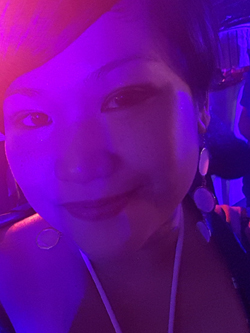 Freelance creative and cultural worker with multidisciplinary interests, working with sound, video, and poetry. Year-round, producer and manager for various local and international cultural projects, aside from handling research/writing duties for the development sector and creative industry. Recently engaged as Co-director in WSK AXIS 2017, a new media art festival featuring Filipino and Japanese artists (Manila, Oct 2017), as Coordinator and workshop presenter in MeCA: Transnational platform for new media and digital culture in Asia (Tokyo, Feb 2018) and as Creative producer/performer in World Listening Day 2018 Philippines, digital album launch and experimental sound ensemble performance, presented by women-curated art platform HERESY (Manila, July 2018).
Grey YEOH (Senior Programme Manager / National Gallery Singapore)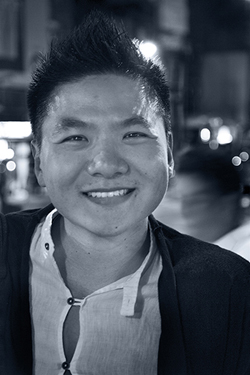 Grey Yeoh is currently a Senior Programme Manager for festivals at the National Gallery Singapore. He supports in programming three festivals organised by the Gallery, including the Children's Festival, Children's Biennale and Light-to-Night Festival. He works with cross-disciplinary artists to realise their installations and performances.
From 2010 - 2017, he was the Head of Arts & Creative Industries at British Council Malaysia, where he was also the Southeast Asia Lead. In 2016, he took a secondment to be the Head of Arts of British Council in Australia. He connected many UK based artists, arts companies and art collectives with Malaysian, Australian and Southeast Asian counterparts.
In 2008, he co-curated an art-historical exhibition 12 Years and the Emergency Festival, focusing on the leftist Malayan Emergency historical narrative and the legacy of colonialism, anti-insurgency and communism on modern society.
He has worked on the visual designs for several Malaysian theatre productions, including Gostan Forward with Malaysian dancer-choreographer Marion D'Cruz (dir. Mark Teh), award-nominated Wayang Fajar and Something I Wrote by Malaysian theatre company Five Arts Centre.
Ness ROQUE (Core Member, Theater and film actress, performance-maker, writer, dramaturg and artist manager / Sipat Lawin Ensemble)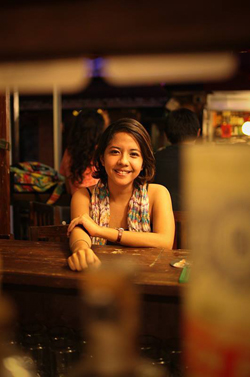 Ness Roque (b. 1991; Angeles City, PH) is a theater and film actress, performance-maker, writer, dramaturg, and artist-manager based in Quezon City, Metro Manila. She is a core member of contemporary performance company, Sipat Lawin Ensemble; Habi Education Lab, a design and research group that focuses on innovations in education; and ProdJx Artist Community, a collective of artists and researchers using art and science for community-based education and development.
Linh PHAM (Founder & Artistic Director, Mat Tran Ensemble)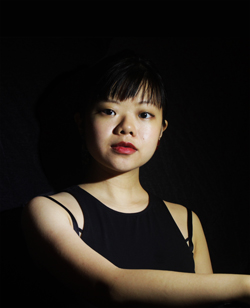 Linh Valerie Pham is a theatre and puppetry artist based in Vietnam and an alumna from Sarah Lawrence College. Her works have been showcased at Oriental Gallery (Hanoi), Vincom Center for Contemporary Arts (Hanoi), Soul Live Project (HCM City), Brick Theatre (New York), CPR-Center for Performance Research (New York), and HERE Arts Center (New York). Linh also works as a teacher and facilitator, conducting movement-based, puppetry and creative writing workshops across the country for a wide range of participants, including those with special needs. Using arts as a tool to advocate for social change and to help people find their own voices, she has collaborated with NGOs such as Institute for Studies of Society, Economics and Environment (iSEE), Hagar International, LIN, CCIHP, Nhat Hong Center for the Blind and Visually Impaired, Westchester Correctional Facility among others. Linh is also the founder of Mat Tran Ensemble, a new local theatre group that focuses on creating inclusive arts. She and her company have received funds from Singapore International Foundation (SIF), FRIDA- Young Feminist Fund, and Prince Claus Foundation. In October 2018, Mat Tran have performed an original work at the Biennale International Puppetry Festival in Yogyakarta, Indonesia.
Miki NOZAKI (Project Manager / Slow Label)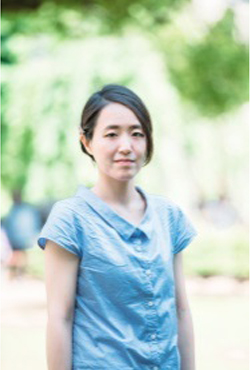 Miki Nozaki is a project manager and educator working across a wide range of fields in arts. Conducted art projects and the production of art works and theatrical works, engaging diverse people such as children, young people, elderlies, people with multiple background and people with disabilities.
Pavinee SAMAKKABUTR (Co-artistic Director / Democrazy Theatre Studio)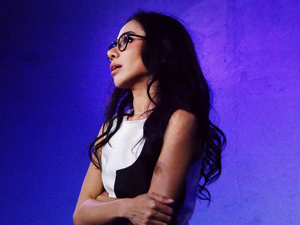 Pavinee has been working in the fields of theatre and performing art as an actress, lighting designer, and producer with many theatre groups in Thailand to pursue her passion for performing arts and develop her skills for art profession since 2000, after graduated.
She is one of founder and also a co-artistic director at Democrazy Theatre Studio, Bangkok, Thailand, the progressive and independent studio founded in 2008, that produces a wide range of theatre works, events, and international festivals. In collaboration with Arts on Location and Democrazy Theatre Studio, she was responsible as a producer, organised the Bangkok International Children's Theatre Festival (BICT Fest), the first international theatre festival for young audiences in Thailand.
Pilaipun THAMMAMITR (Independent Producer)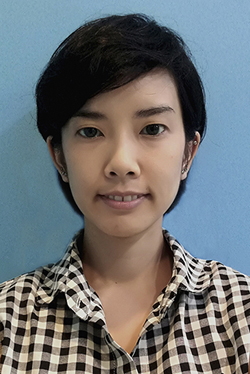 Pilaipun Thammamitr is a freelance. She works as an Assistant to Manager in a music and sound system rental company. She teaches English for kids at a private tuition school. She is also working with many theatre productions in Thailand as a producer, a front manager, reservations, and sometimes stage manager.
Renan LARU-AN (Freelance Researcher and Curator; Public Engagement and Artistic Formation Coordinator / Philippine Contemporary Art Network)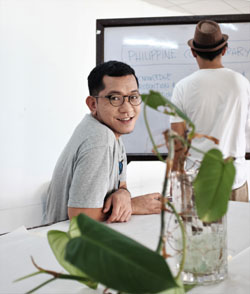 Renan Laru-an (b. Sultan Kudarat) is a researcher, a curator and a member of the founding team of the Philippine Contemporary Art Network at the Vargas Museum and Filipiniana Research Center, where he leads the Public Engagement and Artistic Formation Desk. Between 2012 and 2015, he directed the self-organized, multidisciplinary platform DiscLab | Research and Criticism.
He has been (co-)curator of the 8th OK. Video – Indonesia Media Arts Festival, Jakarta (2017) and other recent exhibitions, including A Tripoli Agreement, Sharjah Art Foundation, Sharjah (2018); Lightning Studies: CTCCCs presents PASÁ PASÂ, Performing Arts Meeting in Yokohama (2018)/Lopez Museum and Library, Manila (2016); An Ecological, The Obligatory, Philippine Contemporary Art Network/Vargas Museum, Manila (2017); The Artist and the Social Dreamer, Forecast Festival, Haus der Kulturen der Welt, Berlin (2017); and From Bandung to Berlin: If all of the moons aligned (with Brigitta Isabella), SAVVY Contemporary, Berlin (2016).
He is a recipient of various fellowships, grants, and residencies from numerous art institutes internationally. With support from the National Commission for Culture and the Arts, he is currently conducting research on text-image relations of the initial decades of two community-based, cultural publications in Mindanao.
Tananop KANJANAWUTISIT (Theatre Practitioner focusing on dramaturgy and producing / Democrazy Theatre Studio)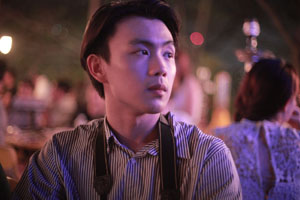 Tananop Kanjanawutisit is a theatre practitioner, focusing on dramaturgy andproducing, based in Bangkok. He has been a member of Democrazy Theatre Studio since 2012. His various roles in the company range from performer, producer to dramaturg. Some of his theatre credits include Boxes, Hipster the King, Happy Hunting Ground and The Retreat. As an independent he is worked in a producing team of Bangkok International Children's Theatre Festival 2018 and also a founder of Collective Thai Scripts, a collective compiling and translating contemporary Thai plays into English for a publication that will be out later in 2018.
Taufik DARWIS (Dramaturg, Co-founder / Bandung Performing Arts Forum)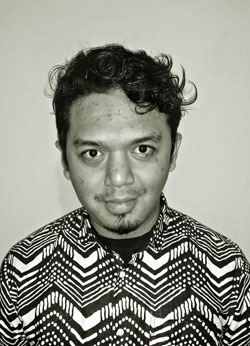 Taufik Darwis is a dramaturg in Bandung, Indonesia. He is co-founder of the Bandung Performing Arts Forum. Since March 2016, he has been a co-curator of the Indonesian Dance Festival. In 2018, Taufik has been invited as a guest curator at the Teater Garasi / Garasi Performance Institute for Cabaret Chairil Program. In 2016, Taufik attended the Art Summit Indonesia for Dramaturgy and New Dramaturgy Workshop by Ugoran Prasad and Peter Eckersall. He was also involved in a dramaturgy forum organised by Teater Garasi in Yogyakarta, which runs presently under the name Dramaturgy Assembly. In 2018, Taufik attended The Curators Academy Theatre Works Singapore; TPAM – Performing Arts Meeting in Yokohama, and Symposium Asian Dramaturg's Network. and just this September (2018) through the US / NOT-US Project with BPAF, he participated and was involved in the Asian Dramaturgs Network Laboratory 2018 in Yogyakarta.
Next Generation: Producing Performing Arts
This is a program for emerging producers, programmers, presenters, curators, dramaturgs and critics, who work with artists and connect them as wells their works with audience and society in the field of contemporary performing arts in ASEAN countries and Japan. This program makes them possible to see many different remarkable artistic works in and from Asia, meet local key persons, get to know what's going on in- and outside Asia, understand various local contexts, get into professional, transnational networks and create own working relationship for near future. Participants will visit three festivals of contemporary performing arts, one in Southeast Asia, one outside Asia and one in Japan. 2018 they visited/visit LiveWorks, festival of experimental art in Sydney, Indonesian Dance Festival (IDF) in Jakarta as well as Undisclosed territory #11 in Solo with research in Yogyakarta as well as TPAM2019, where they will present their ideas and thoughts in any forms. The program is organized by the Japan Foundation Asia Center in Tokyo.