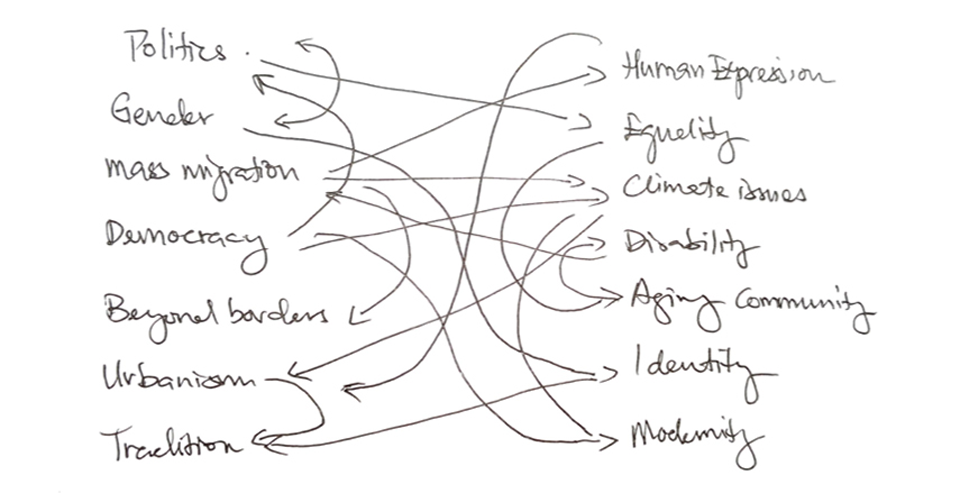 Next Generation: Producing Performing Arts is a program for emerging producers from Southeast Asia and Japan, organized by the Japan Foundation Asia Center every year since 2016. A total of 8 members from 6 countries of the program this time will get together for the first time at TPAM2020. Each will tell about their activity and context briefly at TPAM Group Meeting. This meeting will be a space to talk and think about next generations, who produce and create performing arts.
TPAM - Performing Arts Meeting in Yokohama 2020
Event detail
Date
Wednesday, February 12, 2:00 p.m. to 3:40 p.m.
Venue
Yokohama Port Opening Memorial Hall
1-6 Honcho, Naka-ku, Yokohama 231-0005 Google Map
Language
English (interpretation is not available)
Admission
Registration for TPAM2020 is required.
*For details, please see TPAM official website.
Organized
by
The Japan Foundation Asia Center
Next Generation: Producing Performing Arts Participants' profile
Linh Dinh (Hanoi, Vietnam)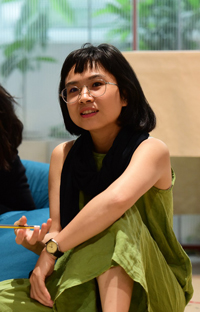 Thao-Linh Dinh is an independent art manager and producer based in Hanoi, Vietnam. She focuses on running physical art spaces and managing/coordinating art projects in Hanoi. She connects, supports, incubates and promotes the interdisciplinary collaboration by hosting and moderating conversations between artists and artists, artists and experts from the other fields.
HORI Asami (Tokyo, Japan)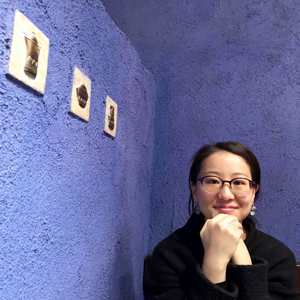 After participating in Festival/Tokyo 2013 YAMP (Youth Arts Management Program) and the internship in TPAM 2014, she has been working in performing arts production and festival production as a freelance production coordinator since 2015. In the past few years, she has worked with Japanese performance groups including Akumanoshirushi, Kinoshita-Kabuki, crewimburnny and festivals including TPAM - Performing Arts Meeting in Yokohama, Festival/Tokyo (F/T) , Niigata International Dance Festival, Kyoto Experiment. She has started to work with theater company ZEITAKU BINBOU as production manager since 2016, promoting theater piece that cuts to the heart of Japan's social problems in witty and pop style.
KAMIKAWA Miyuu (Tokyo, Japan)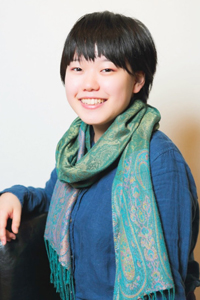 Born in Tokyo. Sent to Normandy, France (2010-2011) sponsored by Rotary International District 2750 Youth Exchange. Graduated from International Christian University, with a major of Japan Studies including a research on social curse in Japanese contemporary society portrayed by performances of Henrik Ibsen's plays such as Ghosts and Hedda Gabler. Joined syuz'gen LLC in 2018, as a member of the experimental collective of performing arts coordinators led by UEMATSU Yuko. Identifying herself as "Barrier Leaper" in syuz'gen. Has been in a coordinating team of APAF - Asian Performing Arts Farm (2018-2019) .
Koe Gaik Cheng (Penang, Malaysia)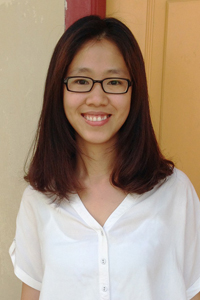 Koe Gaik Cheng is a freelance art administrator, focusing on festival management, based in George Town, Penang. Her interest in the art scene kickstarted when she became an art administrator in George Town Festival 2012. Since then she has been involved in various art festivals and community-based festivals. Her role has changed from one festival to another. Recently, she has been working towards making the Little Door Festival a reality.
Mok Cui Yin (Singapore)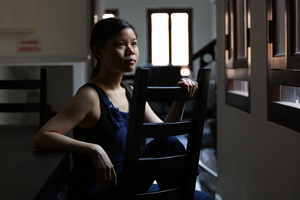 Cui is an independent producer and arts manager whose projects span contemporary art and performance, literary arts, process-based work, and festivals. She is interested in the intersections between art, anthropology, and social action, and believes in working to make good art happen in better and more ethical ways. Cui is also an organising member for Producers SG, a community network for independent producers, arts managers, and artists in Singapore.
Micah Pinto (Manila, the Philippines)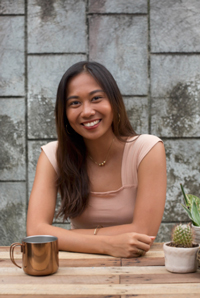 Micah Pinto is a Co-Founder and the current Executive Director of Para Sa Sining (For the Arts), a non-government organization that envisions to build a culture of inclusion through collaborative art. Para Sa Sining has produced different collaborative projects that are interdisciplinary and multi-genre in nature. The most recent commissioned work of the organization is in partnership with the Phil. Department of Foreign Affairs, Embassy of Philippines to Saudi Arabia and the Ministry of Culture of Saudi. Micah Pinto has also worked in the creative industry as producer, cultural programmer and workshop facilitator. She has recently participated in the Salzburg Global Seminar - Young Cultural Innovators Program (Austria, 2019); Tokyo Performing Arts Meeting (Japan, 2019); the 14th AIMAC International Conference on Arts and Cultural Management (Beijing, 2017); and the ANCER Research Camp in LA SALLE College of Arts (Singapore, 2016). She is currently taking up her MA in Art Studies at the University of the Philippines.
Michael H.B. Raditya

(Jogjakarta, Indonesia)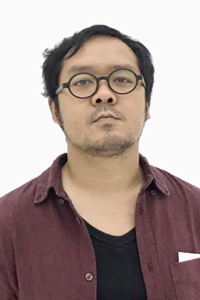 Michael H.B. Raditya is a researcher, critics, and writer who interested in popular music, contemporary dance, performance studies, anthropology, and culture. He works as a journal manager at the Performing Arts and Visual Arts Studies, UGM, Yogyakarta. Michael joined LARAS - Studies of Music in Society as head of the publisher, since 2014. He is a founder of www.dangdutstudies.com, that distributes researches about Dangdut. Michael published books entitled Merangkai Ingatan Mencipta Peristiwa (Performing Arts criticism) (2018) , OM Wawes (Yogyakarta Melayu Orchestras Biography) (February, 2020) ; Dangdut Jombang (forthcoming). He also edited Indonesian books about performing arts, including Biography Sal Murgiyanto (2016), The Power of Art (2017), Biography I Wayan Dibia (2018), Play and Display: Two Performance Mode Reyog Ponorogo by Lono Simatupang (2019), and so on.
SONE Chisato (Tokyo, Japan)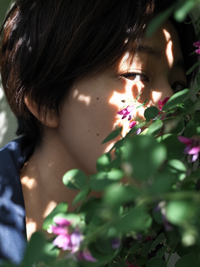 Born in Hyogo, Chisato Sone is attached to the directing department of Seinendan. After graduating from Osaka University, she worked in R&D for an IT recruiting corporation while also studying at Komaba Agora's Murinkan school. Today she works as a director, theatre venue producer, and dramaturge. Her acting roles include Curry and the Villagers (2013) and Night Never Gets Darker (2018), while her directing credits include The Right to Play (2019) and Recitations (2019). She is a recipient of a 2019 Creative Environment Innovation Program grant from The Saison Foundation.
Moderator
Grey Yeoh (International Development Consultant, Australia Council for the Arts, Singapore)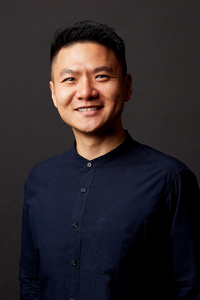 Next Generation: Producing Performing Arts
Next Generation: Producing Performing Arts is a program for young producers of Southeast Asia and Japan, who are eager to dive into the creative processes and presentation of works of contemporary performing arts of Asia, and who are willing to share their development and achievement with audiences across the globe.
Targeted are the next generations of producers, production managers, presenters, curators, dramaturgs, and critics, who act as intermediaries between artists, works, the audience, and society.
This program aims to stimulate collaboration and co-productions by transcending socio-cultural borders to create new values and share them with a wider audience, and thus consolidate a lasting foundation for producing performing arts in Asia.